Indiana has amazing parks ... community, county and state. I relish every opportunity I get to visit them and am so thankful for such a beautiful Indianapolis park within 10 minutes of my house - Holliday Park.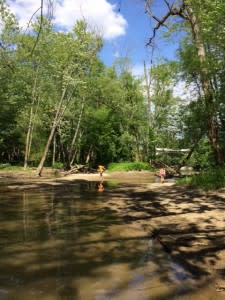 You may know about it because you live here ... or even better - you read about it in Fault in Our Stars, but either way, you will enjoy how wonderful it is. I could go on about the camps (which my daughter has done for two years now), the events (like the fall festival, fall hike or smore nights!), but I just want to visit two parts. One - the nature center.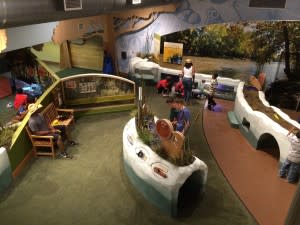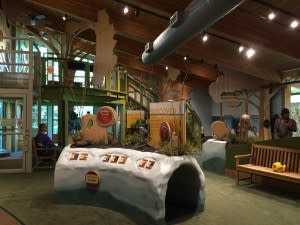 They just recently went through a complete renovation and it is awesome. Hands-on, educational and free Doesn't get much better.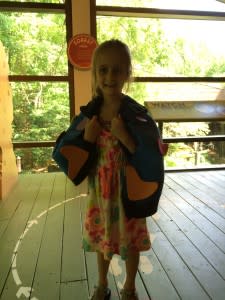 Two - The creek. It seems obvious, but while I had ventured on a few of the smaller hikes in the past for the first time a few weeks ago I went into the creek. It was a beautiful day just perfect for "creek stompin'" as the camp calls it.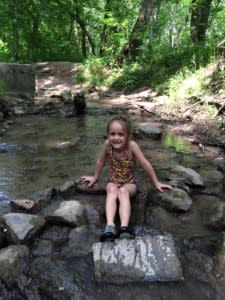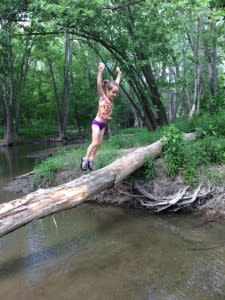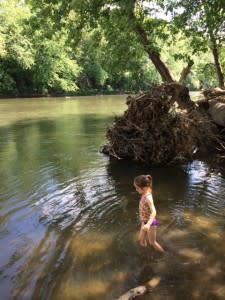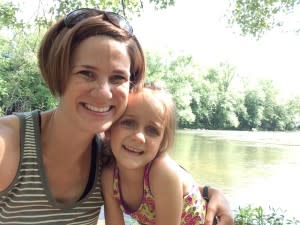 I won't go into the wonderful playground (with three different sections and a perfect one for toddlers) or the "ruins" you can walk around or the amazing amount of places you can picnic. Nope. That you can find out on your own by visiting Holliday Park.
And one more tip ... this place is gorgeous in the fall!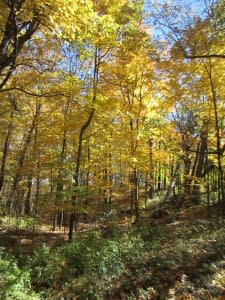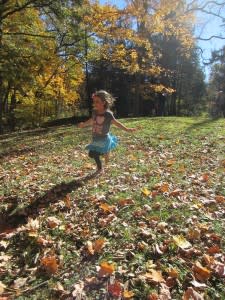 For other area attractions and events, be sure to Visit Indy.