"Sign" yourself up for a trip to The Farm & Co. Metal Works in Clay County! This western Indiana sign shop sells beautiful hand-crafted home decor and signage that draws people from across the Midwest and United States.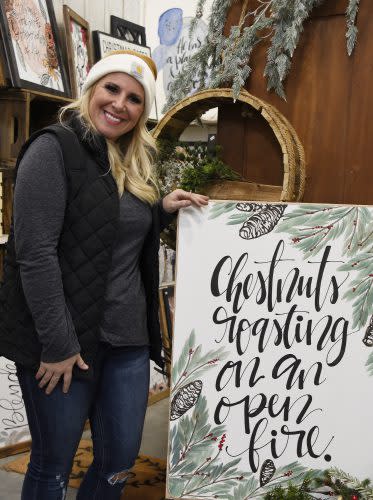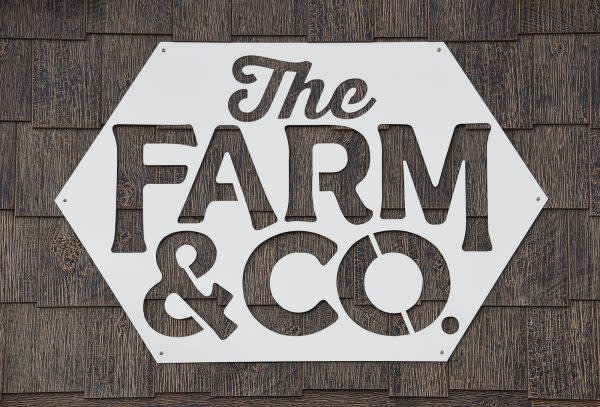 Signs and More Signs
Maria and Bryce Schopmeyer's family farm is home to The Farm & Co. Maria hand-paints signs and home decor. Along with Bryce, they produce metal and wood cut-out signs. All artwork is framed at the farm.
"Joy!" "Hot cocoa served here." "Warm and toasty." The shop is a Winter wonderland of smiles! "I like to paint whatever comes off my brush," Maria says.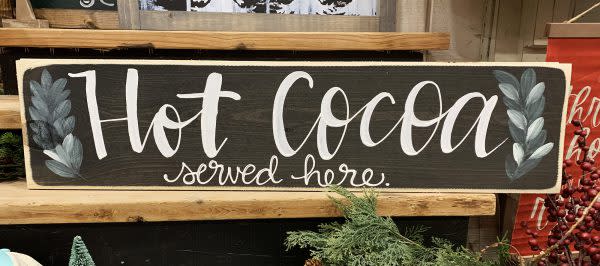 The Farm & Co. hosts a Christmas Open House the first weekend in December (9-5 Saturday and 12-5 Sunday).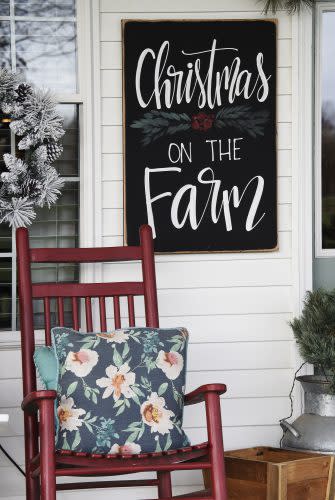 A Family Business
Tucked in the south of Poland, The Farm & Co. business has grown quickly. Maria began selling her art from inside the house. People paid as they went out the back door. Maria's sign sales outgrew a small shop, and Bryce quit his job to devote time to the sign shop. Now a much larger space houses the sign shop and a hayloft event space.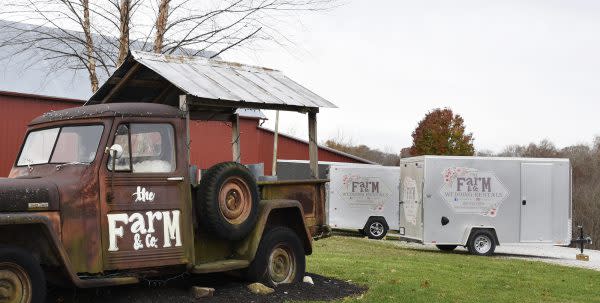 Online sales and wedding trailer rentals are part of the business. Four wedding trailers are stocked with everything you need to stage a wedding.
The sign shop is seasonal. Visit mid-February through July, Thursday to Saturday.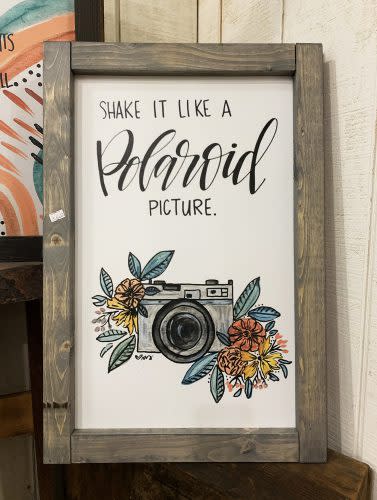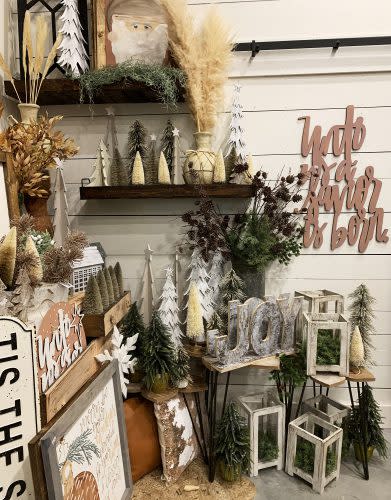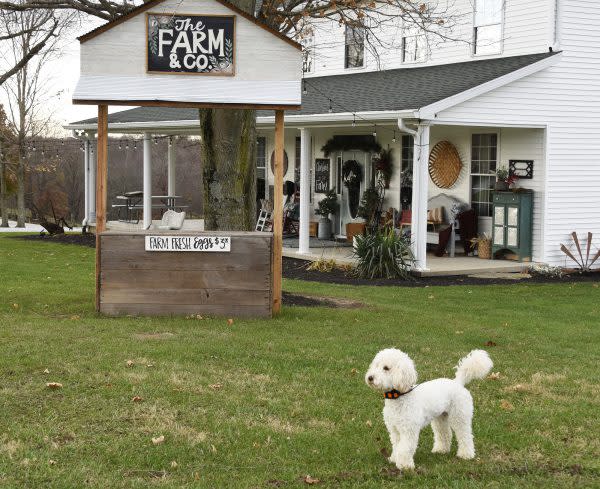 The Farm & Co. is currently open on Thursday, Friday, and Saturday from 10 am-4 pm thru the end of July!