For more than 65 years, families have traveled from all over the nation to the tiny town of Santa Claus, Indiana, to visit the town's namesake and ride a few rides.
What started as Santa Claus in 1946 grew to Holiday World in 1984, and, in 1993, a water park was added.
Splashin' Safari has grown over the past two decades to cover nearly 40 acres, which means it's one of the nation's largest water parks. But is it one of the best?
USA Today seems to think so. They recently launched a search for the nation's top water parks and included Splashin' Safari in the list.
Maybe it's because of the two water coasters, the Mammoth & Wildebeest, which are the two longest in the world.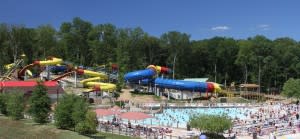 Or maybe it's the many family raft rides, slides and wave pools. Or the waterplay areas that cater to smaller children.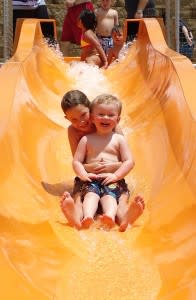 Or perhaps it's because the park has been repeatedly voted the world's cleanest and friendliest. The park's free soft drinks and sunscreen certainly keep fans coming back. And smiling.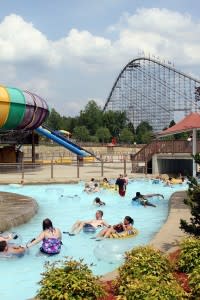 Would you like to have your say? Click here to vote daily from now through July 29 – and it only takes two clicks (you don't even need to give them your email address)!
Want a sneak peek of what's new this year? Check out their YouTube video of Hyena Falls – a four-slide complex!
Meanwhile, Splashin' Safari is open daily through Aug. 14 and then most weekends until Sept. 15. Please look here for more details, or check out Trip Advisor for more than 800 visitor reviews.