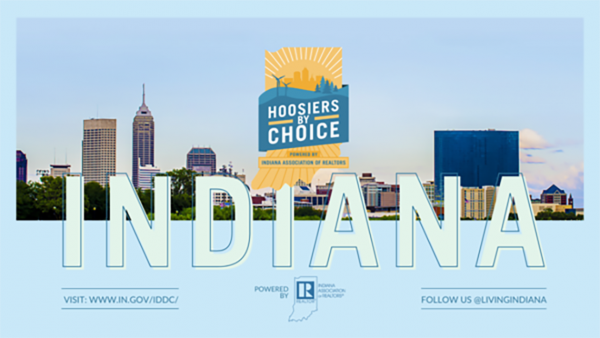 In a new campaign from the Indiana Destination Development Corporation, non-native Indiana residents share stories about why they chose to move to and stay in Indiana. The campaign will run throughout 2021, showcasing what makes Indiana a great place to live and why people from outside the state are now "Hoosiers by Choice." Learn more about the campaign here.
Hoosiers by Choice powered by the Indiana Association of Realtors and its accompanying website will display authentic Hoosier stories of people living in northern, central and southern Indiana in the form of short videos. The videos will explain why these Hoosiers by Choice chose to move and, ultimately, stay in Indiana.
In recent years, the amount of people choosing to call Indiana home has increased. The 2018 National Movers Study found 51.3% of state-to-state moves involving Indiana were in-bound, with more people moving into the state than out. Indiana also consistently serves as the top destination for people leaving Illinois, with Indiana drawing nearly 9% of residents departing Illinois to the state in 2017, according to information taken from the U.S. Census Bureau American Community Survey.
For more information or to submit your own Hoosiers by Choice video story, visit HoosiersbyChoice.com.  To follow the campaign via social media, find it on Facebook, Youtube and Instagram.