IN Indiana Sticker App
Take your state pride to the next level with the latest sticker app provided by the Indiana Destination Development Corporation! From seasonal stickers, like fall football fun and festive winter gifs, to going "All IN" on expressing your Hoosier Pride, the IN Indiana Sticker App will be your favorite new messaging obsession.
Want IN on the app? Here's everything you need to know!
1) Search for IN Indiana Stickers in the App Store and click "GET." Express your pride with dynamic and animated IN Indiana Stickers you can put anywhere in your chat. Scale, rotate, and layer stickers — even place them on photos you send and receive!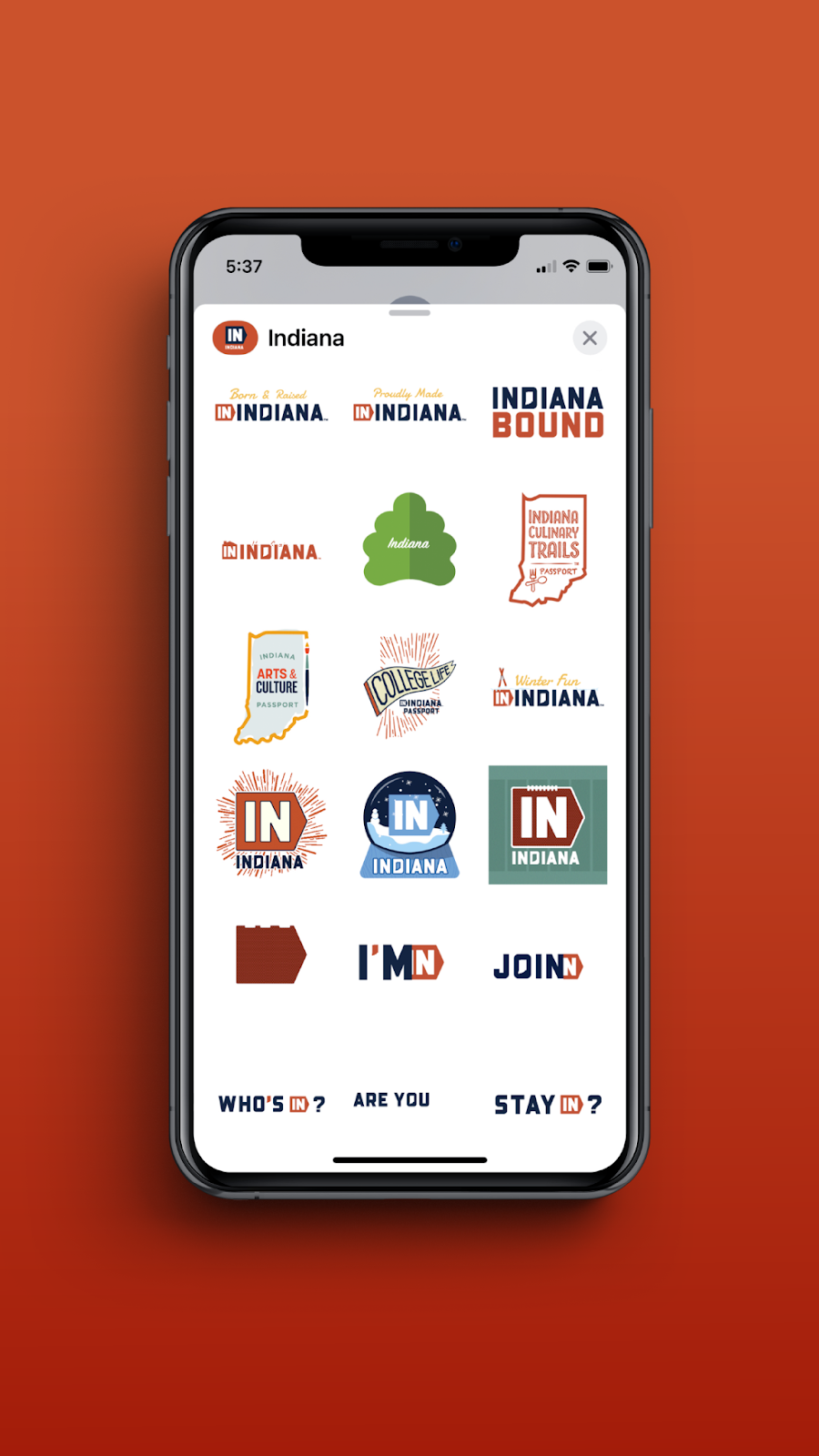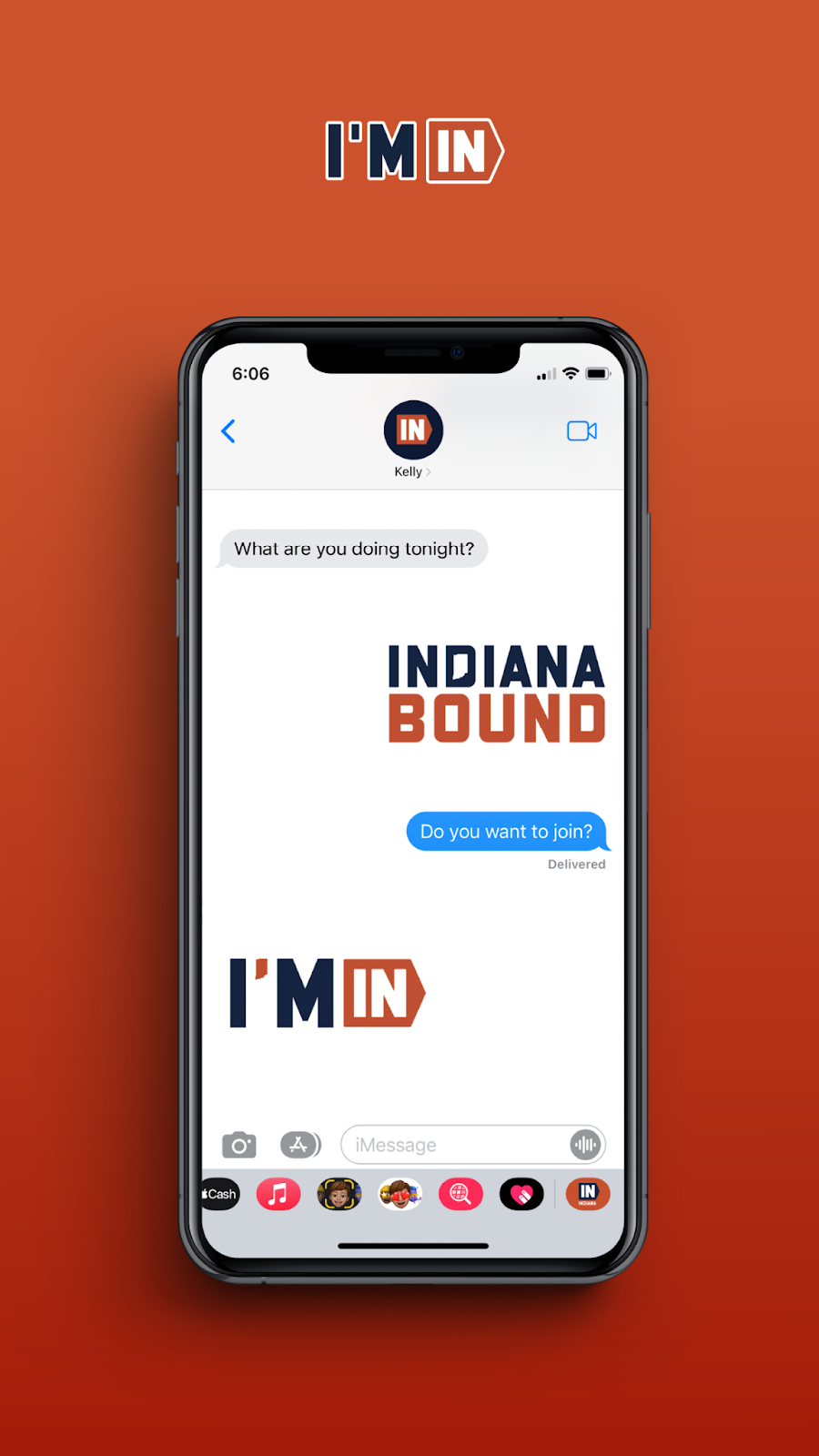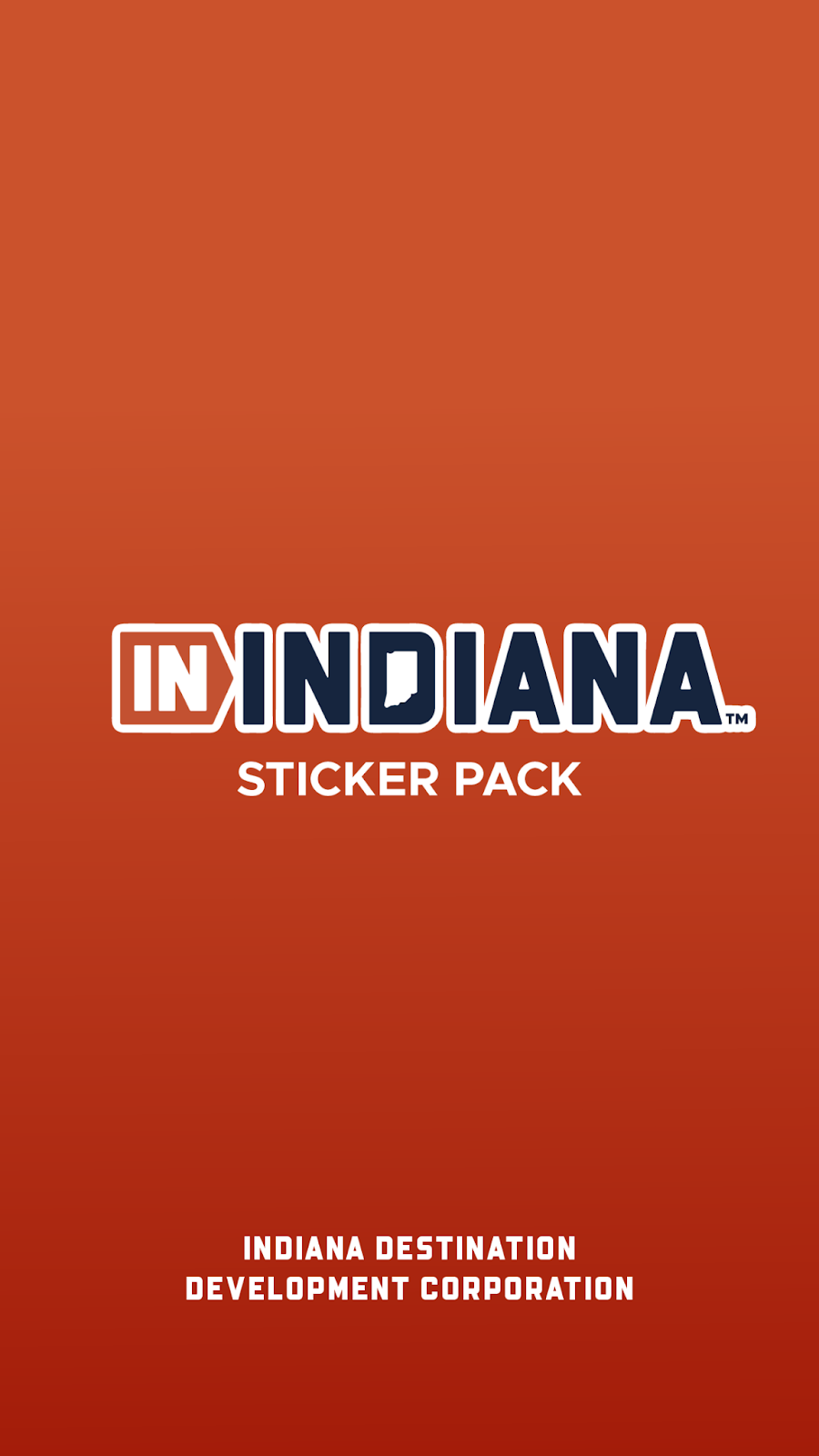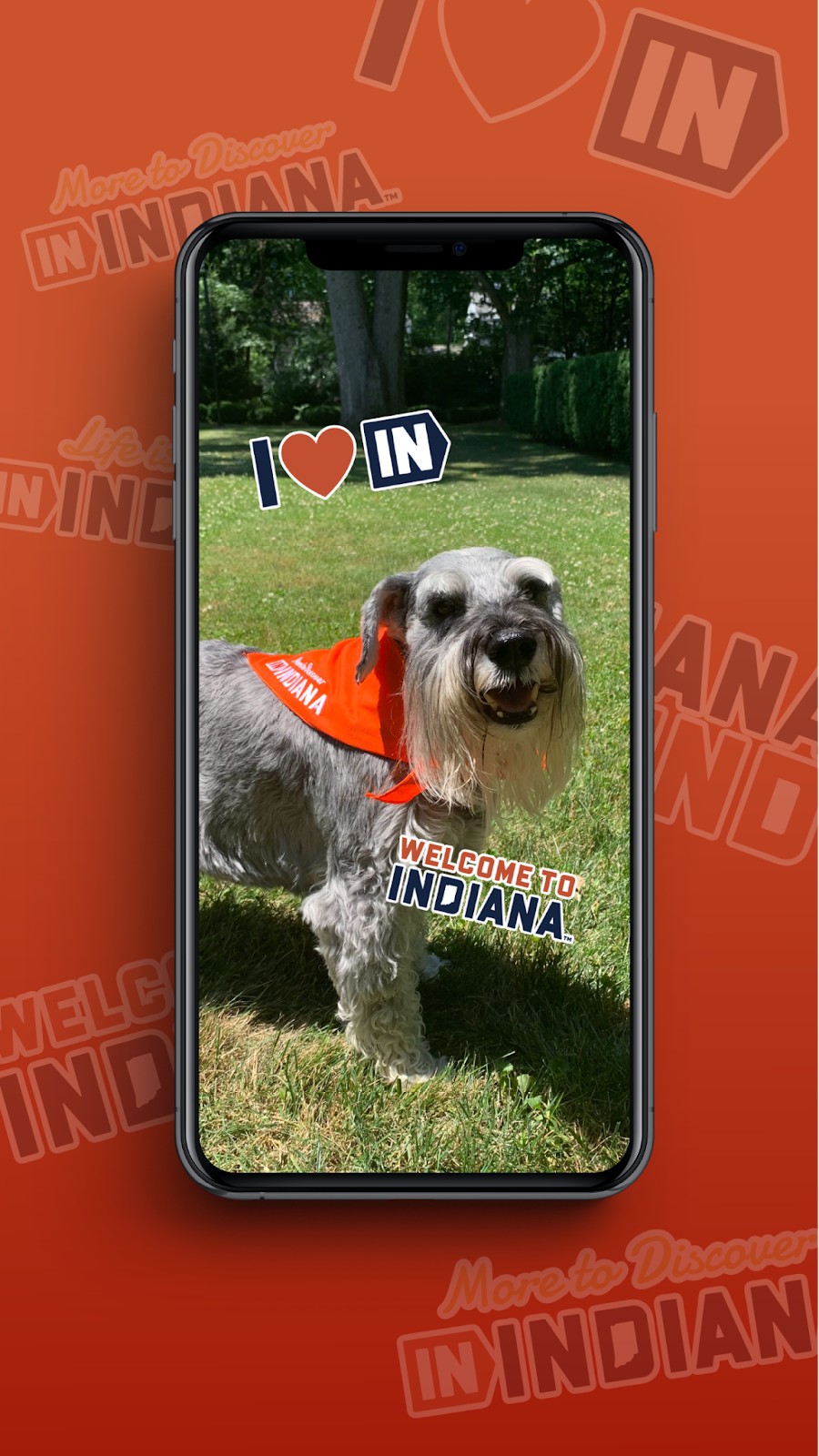 2) Once downloaded, open the Indiana Sticker App to access stickers. This will open it up to a Messages conversation. In the Messages app, you can decorate a conversation with stickers, play a game, share songs, and more — all through iMessage apps — without leaving Messages. You can expand your message options by downloading more iMessage apps from the App Store.
3) Touch and hold a sticker, then drag it on top of a message in the conversation. Before you release it, you can do any of the following:
Adjust the angle: Rotate a second finger around the finger dragging the sticker.
Adjust the size: Move a second finger closer to or away from the finger dragging the sticker.
You can also place the sticker on top of another sticker or a photo.
You can also place the sticker on top of another sticker or a photo.
4) Other tips & tricks:
To see text covered by a sticker, double-tap the sticker.
To see more information about the sticker, touch and hold the sticker, then tap Sticker Details. You can do the following:

See who sent the sticker.
View the iMessage app that sent the sticker.
Delete the sticker — swipe left, then tap Delete.
For Android Users
Not an iOS user? You can still access our sticker pack across other platforms! The Android app will be released in late January 2023. Until then, you can find the IN Indiana stickers through the GIF libraries on Android by looking for #INIndiana stickers inside your special keyboard, including the Giphy Keyboard app.
For Social Media
Simply search for #INIndiana in any social media platform while decorating your story or post. For a full list of our library, check out our Giphy page.
Download the IN Indiana Stickers in the App Store Now!