One of my favorite events is coming this weekend ... the Indiana Artisan Marketplace.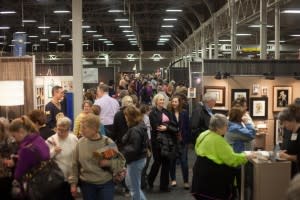 You may or may not have heard of this fabulous event, so let me break it down a bit for you:
Who are Indiana Artisans? Those juried in annually and recognized as offering exceptional art, fine craft, food and drink.
The marketplace will include 130 Artisans, from 49 Indiana counties including nearly 30 art and food artisans from the Kentucky Crafted and Kentucky Proud programs.
This is the sixth annual marketplace and will be held at the Indiana State Fair Grounds on Saturday, April 9 and Sunday, April 10.
Twenty artisans will demonstrate the creation of their work – potters throwing, painters painting, weavers weaving and some exciting looks at candy making will happen throughout the weekend.
Food artisans will provide samples of syrups, jams, cheeses, granola, salsa and even wine!
I've attended the event for the last several years and am always reminded of the talent in our great state.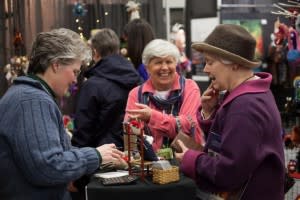 My favorite part: To be able to walk around and talk with the artisans about their products, sample the products and walk away with a new appreciation for what I have bought. It is local shopping to the core.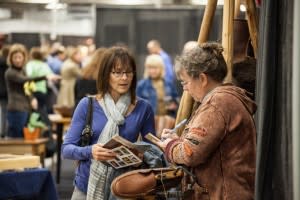 Indiana Artisans go through a jury process twice annually and this year's Indiana Artisan Marketplace will feature 22 new artists. That means more unique gifts and products than before.
You won't want to miss this event. Saturday's hours are 10-6 and Sunday's hours are 10-6. Tickets are $10 (and under 15 is free!). For more information be sure to check out Indiana Artisan Marketplace website.