Do you like unique gifts? Do you enjoy supporting local artisans? Are you looking for something fun to do this weekend? If you answered yes to any of those questions, then look no further! Indiana Artisan Marketplace is for you!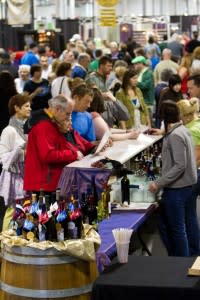 The third annual marketplace is being held this weekend at the Indiana State Fairgrounds in the Expo Hall. Here's the low down ...
Saturday, April 6-Sunday, April 7:
Saturday Hours: 10am-6pm
Sunday Hours: 10am-5pm
Cost is $10 for everyone
Access to more than 150 artisans from Indiana and Kentucky
Buy one-of-a-kind artwork and foods directly from the artists who make it
Watch artisans create artwork
Enjoy Indiana music, live art and craft demonstration and food and drink tasting too!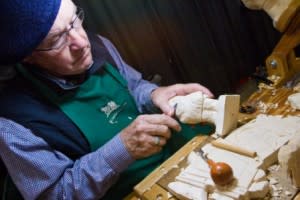 Need more? Then check out this event on Friday night!
"Taste of Indiana Marektplace" Preview Party from 7-9:30pm
$35 admission
All food Artisans will provide samples, four wineries will pair their best with cheeses from Traders Point Creamery and a trio from the Indianapolis Chamber Orchestra will provide lively music to entertain as you roam the Expo Hall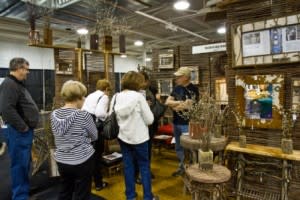 This is a wonderful opportunity to support local artisans AND find some unique items along the way. The Indiana Artisan brand includes paintings, woodwork, wine, jewelry, weaving and fiber art, specialty cheeses, glass, pottery, fudge, chocolates, popcorn and more.
Trust me ... you don't want to miss this event. And if, by some chance, you do have to miss this event (not sure why that would happen) make sure and check out IndianaArtisan.org. There is an online marketplace open 24 hours a day! Perfect for your next gift. Mother's Day anyone!?!?