Two Indiana distilleries have been voted the best distilleries in the nation by the USA Today's 1oBest Readers' Choice Awards. Huber's Starlight Distillery and Cardinal Spirits are Indiana distilleries that have taken the top honors in the country by the readers' poll.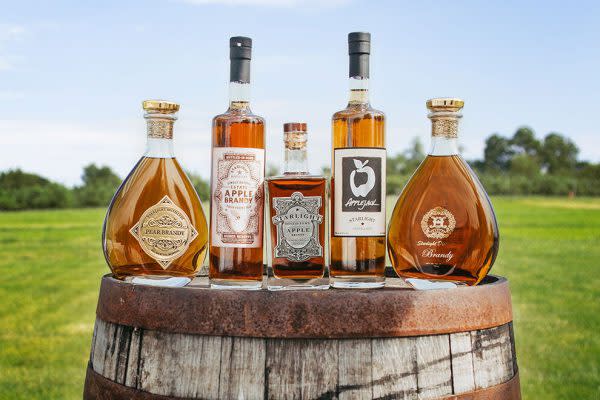 Starlight Distillery voted Best Craft Brandy Distillery.
The Starlight Distillery, located in the southeastern part of Indiana, has been named Best Craft Brandy Distillery. Distilleries use fruits to produce brandy. Starlight's master distillers work in small batches and locally sourced ingredients. The distillers produce the brandy much like their predecessors from the 1800s. They use a European artisanal process. This process uses small batches and a hand-distilled procedure to distill blueberry juice into a blueberry liqueur. Next, the distillers pour the juice into red wine barrels. Then, it ages for five to ten years. They also produce a peach brandy made from homegrown peaches. Visit their website to learn more about Huber's Starlight Distillery.
 Placing third in the same category is Spirits of French Lick. This distillery is helping bring back the history and quality of spirits in Indiana. These master distillers are precise in their methods,  use innovation and established practices to produce their spirits. Read more about Spirits of French Lick.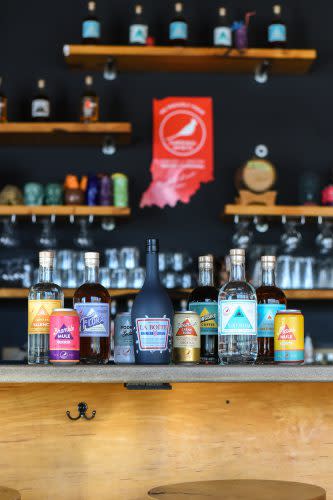 Cardinal Spirits was voted Best Craft Specialty Spirits Distillery.
Cardinal Spirits of Bloomington takes the top prize as the Best Craft Specialty Spirits Distillery. The distillery placed in the top ten in two other categories, Best Canned Cocktail and Best Craft Rum Distillery. Cardinal Spirits makes vodkas, gins, rums, liqueurs, and canned cocktails using locally sourced ingredients. Cardinal Spirits has a history of placing high in the 10Best Readers' poll. They have won Best Craft Rum Distillery and Best Craft Vodka Distillery in previous polls.  Check out the Cardinal Spirits website to learn more. Hoosiers have known that these Indiana distilleries are the best in the country. Now, everyone will. Cheers to Indiana distilleries being voted best in the country!