I'm no stranger to the Indiana History Center in Indy. I've visited numerous times and I always enjoy and learn so much from their exhibits (see a post from my visit in 2013 here). But I love holiday events and I heard they had a new "exhibit" - Festival of Trees . Of course I knew I had to plan a visit this month.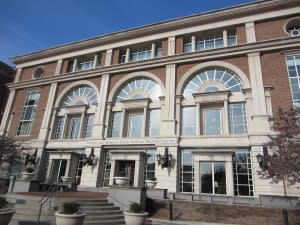 My family headed out yesterday and spent a few hours looking around. Since it has been a few years since my husband had been, he had never experienced their Destination Indiana exhibit and I think could have stayed there all day if we didn't pull him along!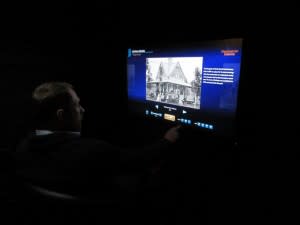 But we were there to see the trees - 25 of them to be exact!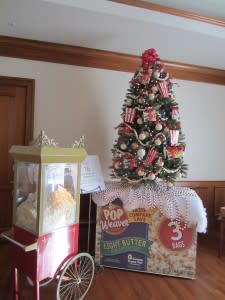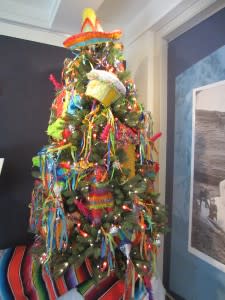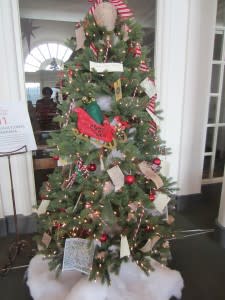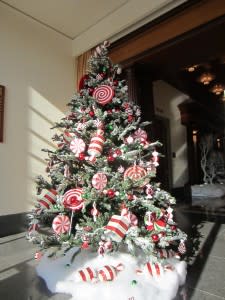 You even get to vote on your favorite at the end. My pick was the carnival themed one (Step Right Up!).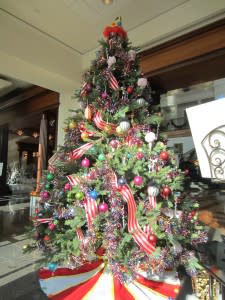 However, the trees weren't the only thing we visited. My daughter has talked about their "fog" area since our last visit. The official name is the "You Are There" exhibits. You learn about an important time in Indiana's history and then are transported back there and can interact with individuals who give  you the first person experience.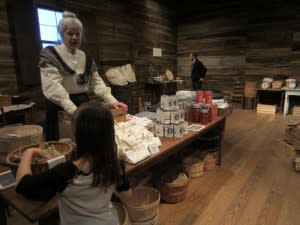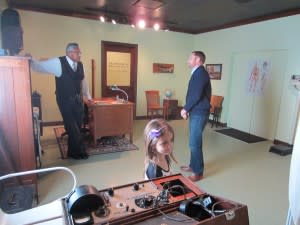 My personal favorite was the old photography studio!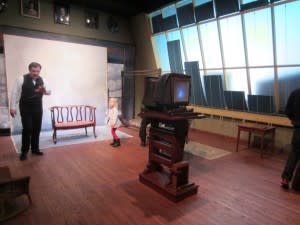 And to add to the holiday spirit we got to take part in a sing a long!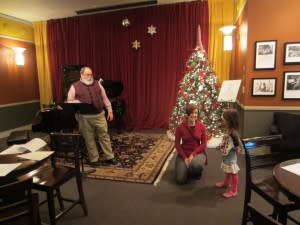 A great visit and I have to recommend the Festival of Trees. They will be up through January 3 so you have plenty of time to visit! For more information on events in the area, be sure to Visit Indy!