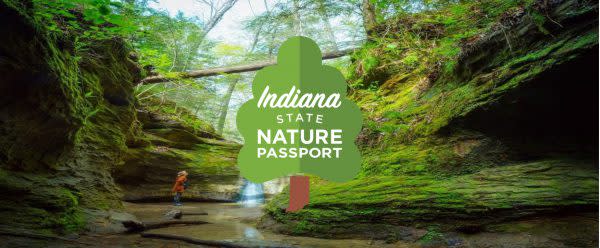 The Indiana State Nature Passport debuted in February 2021! In it's first year, over 126 people completed the first 59 locations and won prizes. The program has provided incentives for thousands of people across the country to explore the state of Indiana! Indiana DNR and Visit Indiana are excited to announce the addition of 22 new DNR properties for you to explore in 2022! Users who visit all 81 properties can win new and exciting prizes! Opt-in now to start exploring!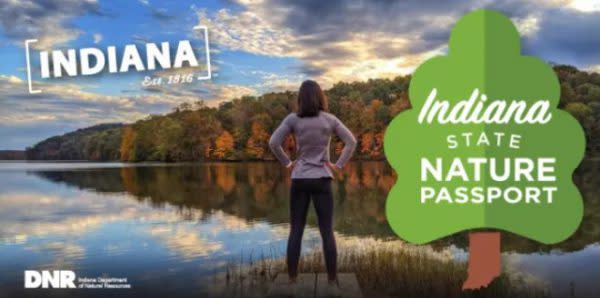 From hiking and biking and camping to boating and floating and fishing, there are numerous ways to enjoy the outdoors in Indiana. Once you are opt-in for the passport, you'll use your mobile device to check-in while at an Indiana property (paid admission is still required at State Parks), and it is as simple as that! As you visit more and more properties, we'll send prizes your way and enter you for drawings to win even more! With the Indiana State Nature Passport giving you rewards for your visits, you might consider an Annual State Park Entrance Permit, which will get you into any of the properties on the passport (except for State Park Inns) all year long! Learn about and buy a State Park Entrance Permit here.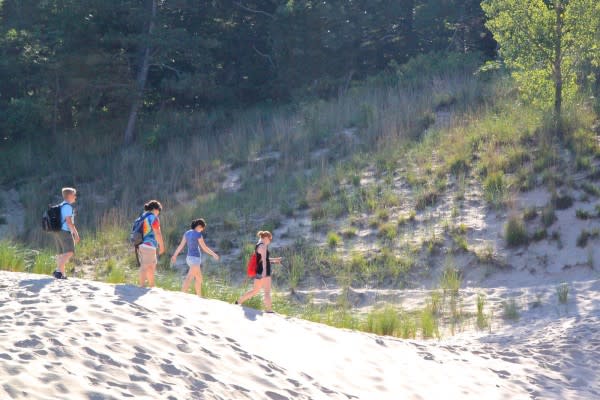 The 3 Dune Challenge is a rugged course at Indiana Dunes State Park.
Sign up online for the passport and receive custom prizes for visiting multiple destinations across the state. Visitors need to check in from a smartphone at one of the designated passport locations. Participants earn more by visiting more locations. After checking in to 10 properties, participants will receive a pair of sunglasses. People who make 25 visits to any of the passport locations will earn a water bottle, and after 40 visits, participants will receive a hat. Check-in to all 59 properties on the passport to earn a backpack. **
If a person visits all 81 locations, they will receive a custom passport completion pin and qualify for special grand prize giveaways throughout the year.

Visitors can also qualify for seasonal drawings throughout the year. You will be notified of these opportunities via email if you are signed up for the passport. Sign up now!
**All prizes are available while supplies last.