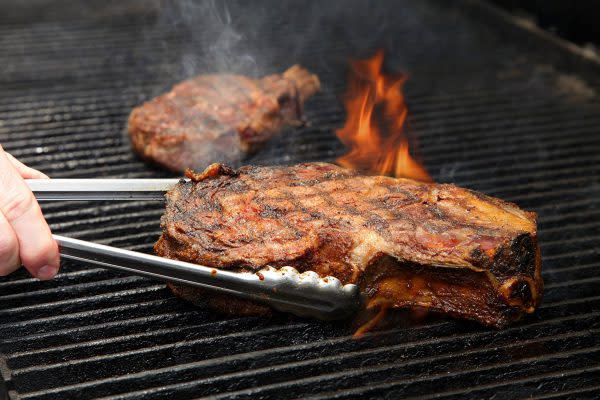 Perhaps there is no dining experience like visiting an amazing steakhouse, and Robb Report has a list of America's top 21, including one steakhouse in the Hoosier State! This Central Indiana steakhouse serves up delicious flavors, as they have for 100+ years! It should be on the bucket list of any steak lover.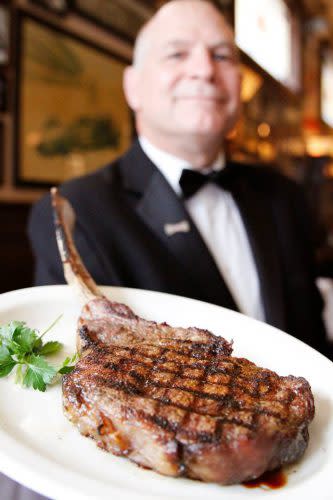 St. Elmo Steak House in Indianapolis is best known for two things: amazing steaks and incredible shrimp cocktails! Open since 1902, the Indy institution is a must-visit for VIP visitors from race car drivers to football players.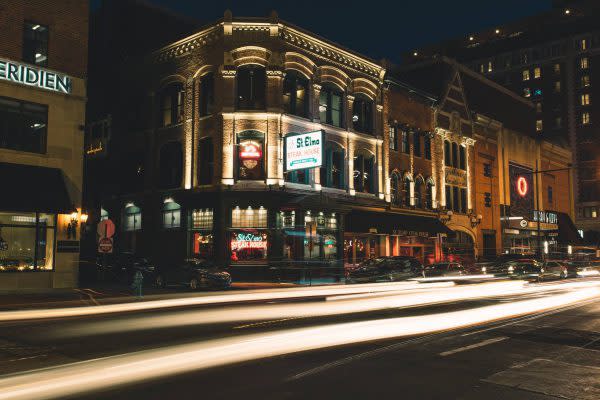 Robb Report said of St. Elmo: "If it ain't broke, don't change the menu. That's pretty much the motto at Indianapolis' St. Elmo Steak House, which has been serving racecar drivers and football players the same stuff, in the same saloon-like environment, for 116 years. The steaks—from a grass-fed flat iron to a 38-ounce bone-in prime rib—come with a choice of navy bean soup or a glass of tomato juice,for crying out loud. It's the prawn cocktail, though, that's historic: four jumbo shrimp are served over ice in a silver chalice and drenched in a fiery red sauce. St. Elmo's recipe (horseradish and not much else) is so iconic that they sell bottles of the stuff for you to take home."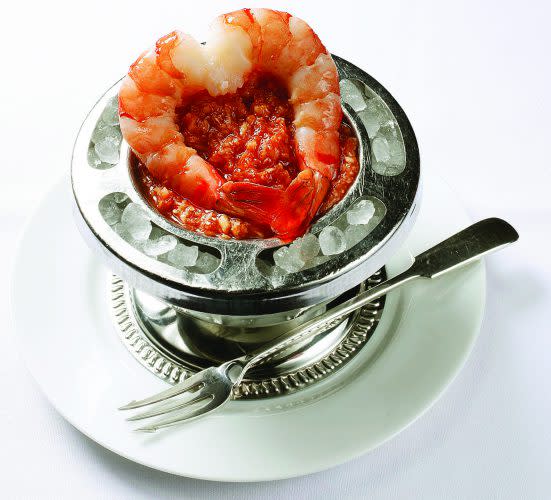 St. Elmo Steak House has been a landmark in downtown Indianapolis since 1902. By maintaining its traditional atmosphere, professional service and outstanding, refined menu, St. Elmo honors its long history. Come try the aged steaks or the world famous shrimp cocktail and select from one of the Midwest's largest wine cellars.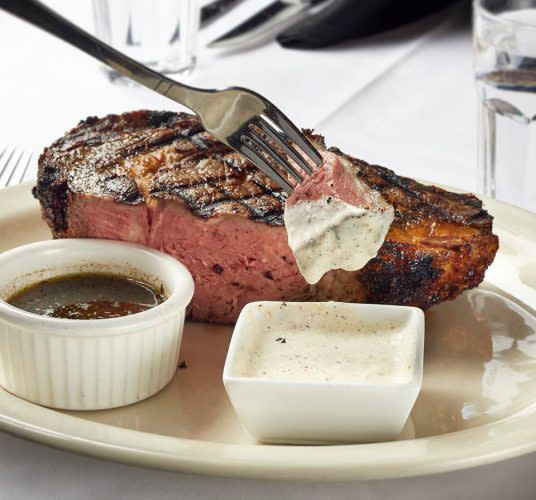 St. Elmo can also accommodate private parties of nearly all sizes. The services available include custom menus, room selection, floral arrangements, audio-visual adaptation, wine selection and dedicated bar.