I love when I get to experience new things in my own city (Indianapolis). Last week I attended a meeting at the Indiana War Memorial. I'm really not sure why I've never visited before, but I'm already planning on taking my husband and daughter back.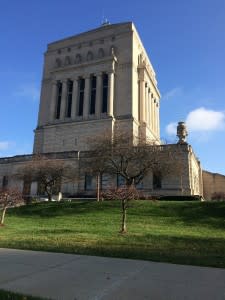 The first thing I noticed was the beauty of the interior of the building. The marble in the hallways and the staircase .. oh my.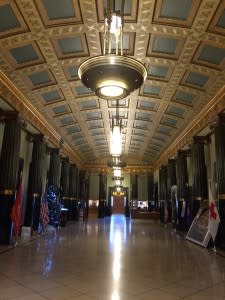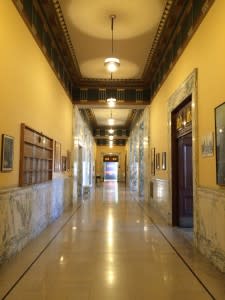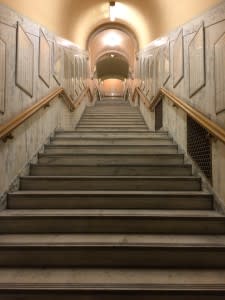 There are several exhibits inside dedicated to different events over the years ...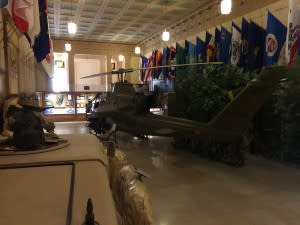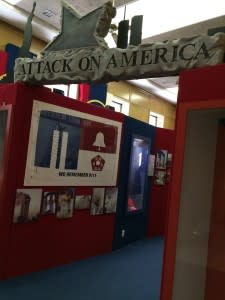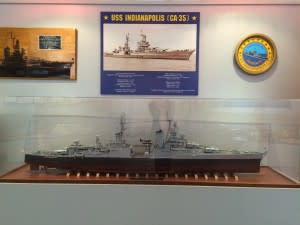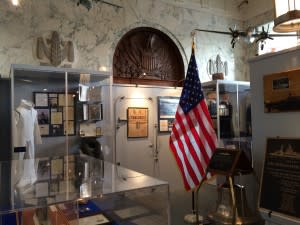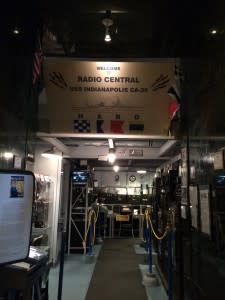 But two things stuck out to me ... first the auditorium ...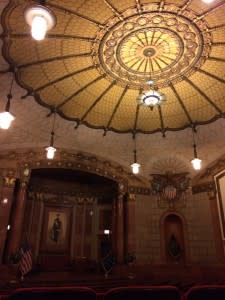 It wasn't overly fancy, but it was so beautiful. I wish I knew someone looking for a wedding venue!
And lastly the upstairs. Once you walk up that magnificent staircase and turn the corner, your breath is literally taken away. A gorgeous tribute to those that have proudly served our country.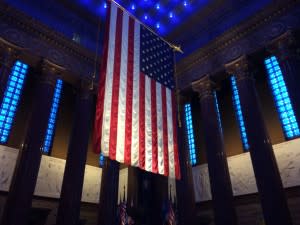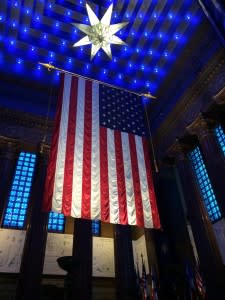 Visitors are welcome Wednesday through Sunday from 9am-5pm - free of charge. And there is plenty of street parking all around the building.
It is important to know that the memorial is part of the Indiana War Memorial Plaza Historic District. It is comprised of the war memorial, Indiana Soldiers and Sailor Monument (two blocks south) and the USS Indianapolis Memorial (five blocks west). This is part of the reason why Indianapolis is known for devoting more acreage than any other US city to honoring our nation's fallen AND it is second only to Washington, DC in the number of war memorials. Pretty incredible.
For more information on other attractions and events in the area, be sure to Visit Indy.