It's showtime! In the up-and-coming Windsor Park neighborhood just northeast of the Mass Ave Cultural District in downtown Indianapolis, the new Kan-Kan Cinema has completely modernized and elevated the date-night experience of dinner and a movie. Fans were thrilled to see the theater/brasserie finally come to fruition in summer 2021 after several years of anticipation, planning and Covid-19 pandemic-related delays.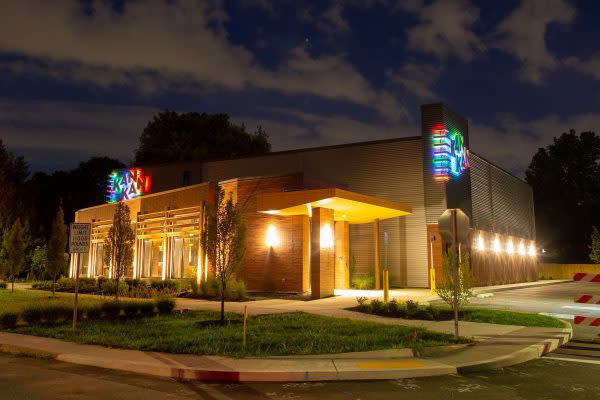 Whether you're in the mood for an upscale dinner, a film screening (with popcorn, natch) or drinks at the bar, the Kan-Kan stands ready to deliver all of the above under one roof.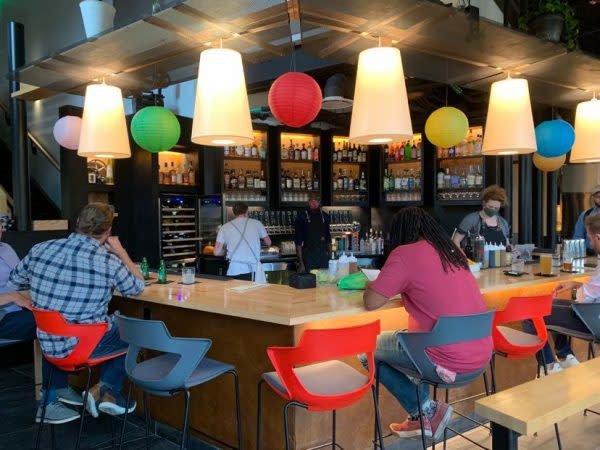 To please a variety of movie-goers, the three theaters play an eclectic mix of vintage favorites, first-run films and arthouse flicks you'd be hard-pressed to find showing on screens anywhere else in town.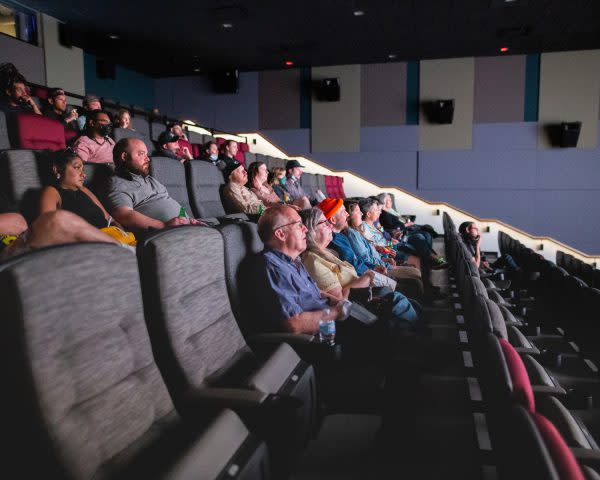 Furnished in vibrant modern style, the 145-seat restaurant is managed by Bluebeard chef Abbi Merriss, serving French-inspired bistro fare — frequently changing specials, themed tasting menus, sharable small plates, main dishes and desserts.
The crave-able CC's dip features the bold flavors of bacon, cheddar and scallions for spreading on crostini. The light-as-a-feather scallops au Provence is perhaps the most popular entrée with roasted tomatoes and a heavenly crab mascarpone. Candy bar cookies with crème Fraiche make for a sweet finale.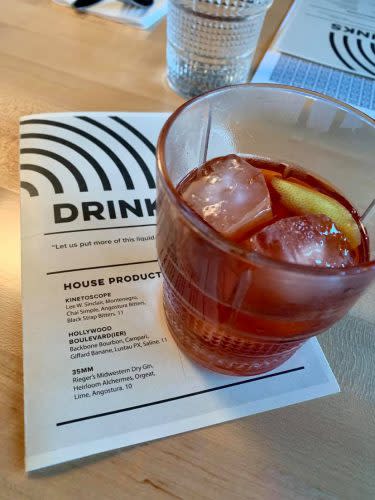 Cleverly named cocktails like the Hollywood Boulevardier arrive in handsome stippled glasses; the Kan-Kan also maintains a respectable selection of craft beers and sodas made in-house.
For more info, visit kankanindy.com.