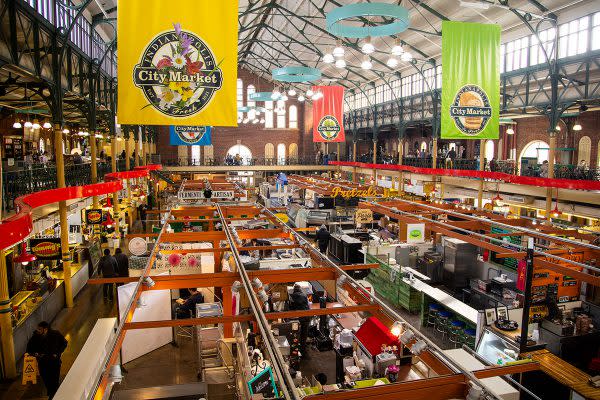 Every time I'm in Indy for the day, I try to visit the Indianapolis City Market. For those unfamiliar, the City Market is a public market in the Market East District of downtown Indianapolis, just east of Monument Circle. The City Market offers visitors a wide variety of food, drinks, and other amenities - all housed in an historic building that adds to the whole experience.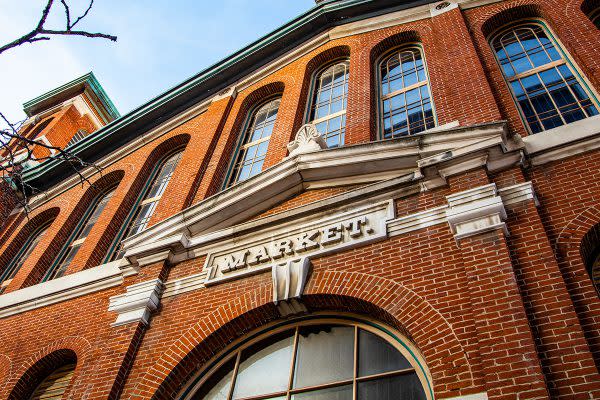 When the renowned architect Alexander Ralston planned the city of Indianapolis in 1821, he reserved this same area along Market Street for butchers and produce vendors, similar to what would be found in east-coast, or European districts. In the earliest years of the city, local vendors offering produce and meat sold products from makeshift stalls along Market Street.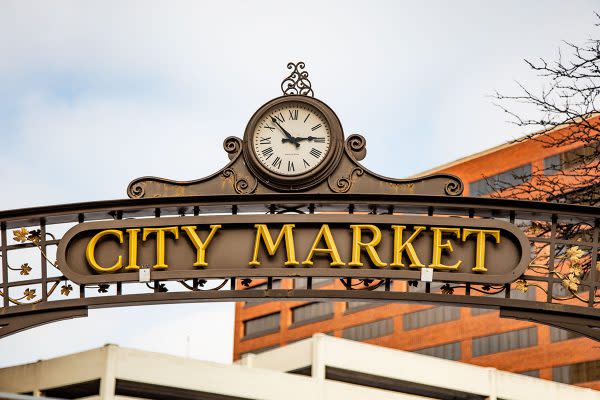 In time, an enclosed building was constructed for vendors, which was completed in 1886. It was designed by the architectural firm D.A. Bohlen and Sons. In the ensuing decades, the market became a go-to source for residents in Indianapolis seeking fresh produce, meat, dairy products, grains, and other foodstuffs. In the days before refrigeration, it wasn't uncommon to visit such places on a daily basis, rendering the market a bustling center of Indy daily life.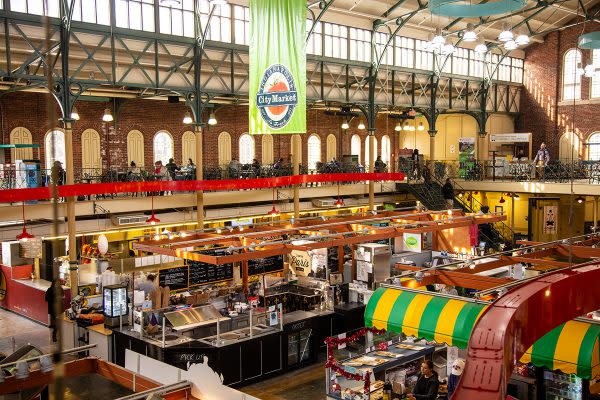 In the early 1970s, the city made significant restorations of the building into the form we see today, although additional modifications have been made in the decades since. In 1974 the Indianapolis City Market was listed on the National Register of Historic Places.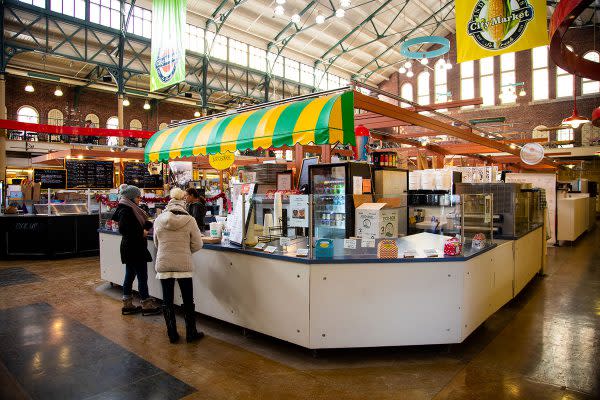 Today, the City Market draws hungry lunchtime patrons, particularly those interested in ethnic cuisine. The market also has great places to grab candy, wine, gifts, coffee, beer, and even a haircut! With almost 40 vendors (with more coming), it's easy to have a new experience every time you make a visit.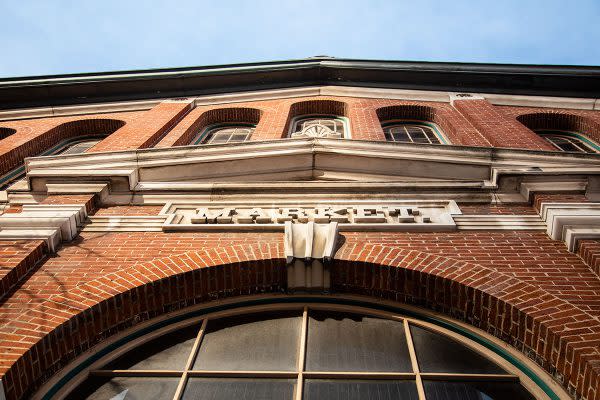 In the warmer months, on Wednesdays in May through October, a farmer's market opens on Market Street, along the original southside front of the building. The City Market and/or the Tomlinson Tap Room are also available to book special events.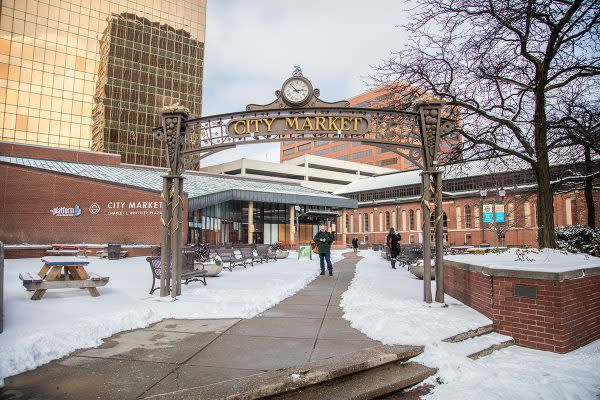 Finally, there are hidden catacombs under the Whistler Plaza, on the west entrance of the City Market (underneath what once was Tomlinson Hall). Indiana Landmarks gives tours several times throughout the year...so if you planning a trip, I encourage you to try and aim for a time when tours are given.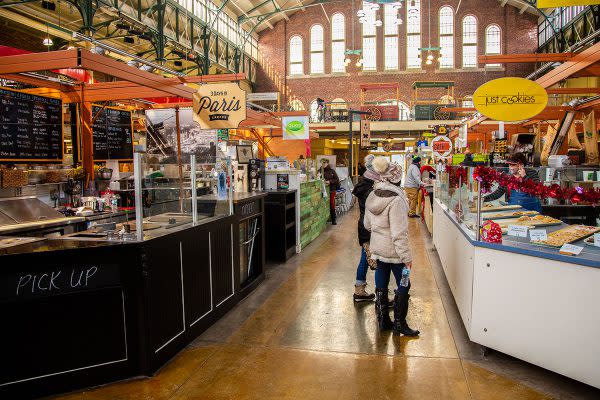 The City Market is opened Monday - Saturday, 7:00AM to 9:00PM, although individual vendors may have different hours (lunch is a super popular time).