Central Indiana patrons have been frequenting Beef & Boards Dinner Theatre on the northwest side of town since 1973. Located within the College Park development in the shadow of the Pyramids, this multitasking Indianapolis attraction entertains more than 155,000 visitors annually with a year-round lineup of Broadway shows, plays and children's theatre productions.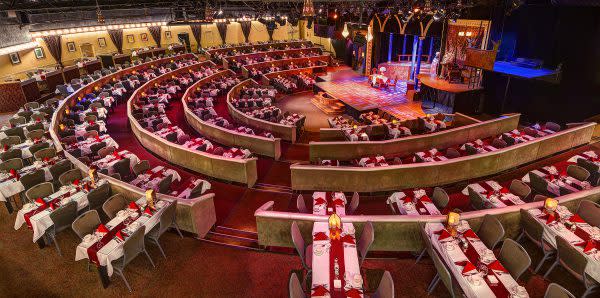 Photo courtesy of Beef & Boards
Part of a collection of dinner theatres originally constructed by Louisville-based contractor J. Scott Talbott, the Indianapolis Beef & Boards is the last remaining survivor of the group. The property is now privately owned by Doug Stark and his family, who purchased the facility in 1980 along with Bob Zehr (who exited the business in 1998 to pursue other interests) and established a Broadway show format that the theatre continues to follow to this day.
In addition to introducing local audiences to rising stars, Beef and Boards has seen its share of major talent gracing its stage for shows and performances through the decades — Tina Turner, Don Ameche, B.B. King, Myrna Loy, Donny and Marie Osmond, Adam West, Jerry Mathers have all played here at one time or another.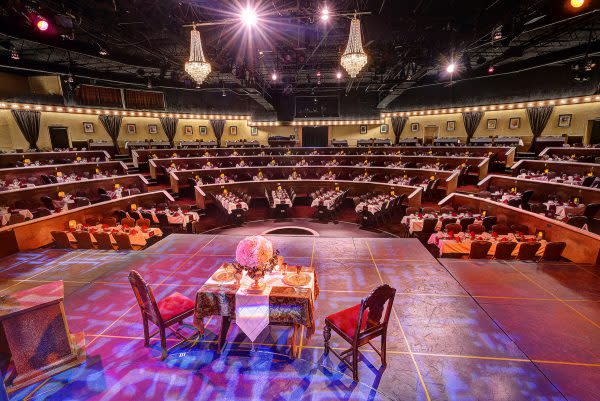 Photo courtesy of Beef & Boards
Although there are several other dinner theatre venues in Indiana, Beef & Boards is the only full-time Equity facility of its kind in the state, and one of just seven in the country. As an Equity theater, Beef & Boards is required to include a minimum number of union contracts per production, which allows directors the opportunity to travel to New York City and Chicago each year to conduct auditions in addition to sourcing local talent. Amazingly, actors and crew only have 10 days to prepare for each show, from learning lines and music to blocking, choreography and dress rehearsals.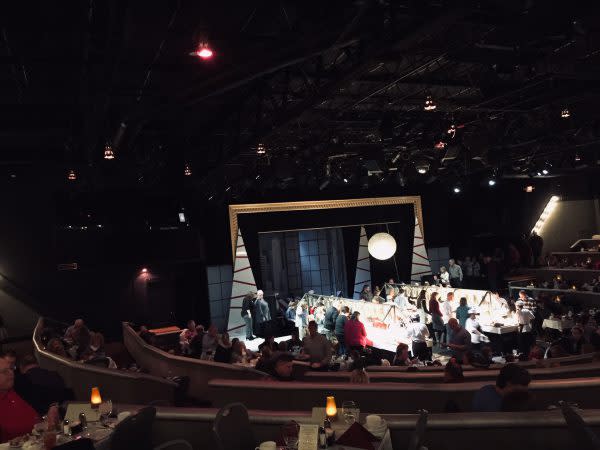 A full dinner buffet precedes each performance with tailored menus overseen by Executive Chef Odell Ward (the theatre's signature hand-carved roast beef is a mainstay). Serving stations are set up on the stage area and then wheeled away before the show starts. Servers deliver gourmet desserts and coffee directly to tables during intermission; full bar service is also available.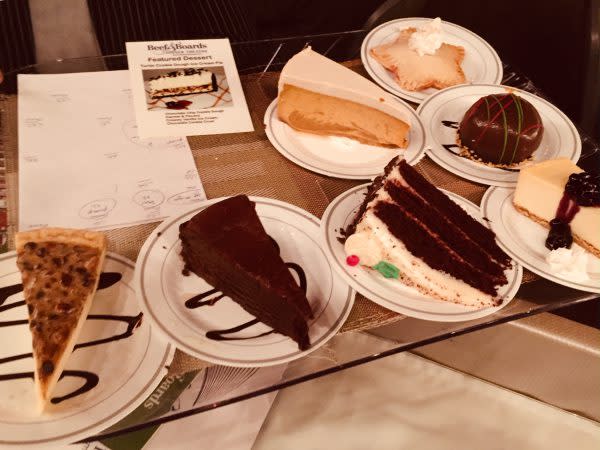 While kids are always welcome, Beef & Boards caters directly to younger audiences with children's theatre shows presented by the Pyramid Players in the spring and fall, as well as a family-oriented production complete with a kid-friendly buffet each summer when school lets out (Disney's The Little Mermaid is scheduled for 2019). The theatre also hosts to a local interfaith, nondenominational outreach program for contemporary religious services every Sunday.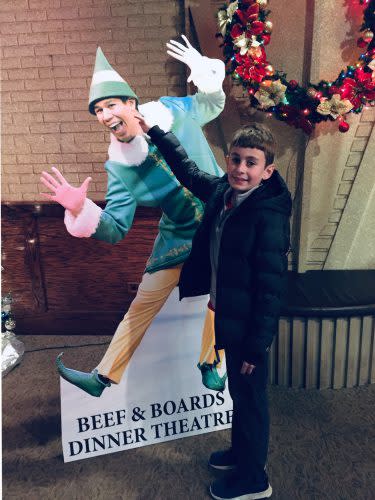 If you haven't been to Beef & Boards lately — or ever, make a reservation soon to check out this true Indy gem!
For more information, visit beefandboards.com.