Read all about it! Indiana Humanities has created a new way to honor Indianapolis writers past and present with a new self-guided literary tour.
Bookmark Indy connects pen to place through 19 locations connected to more than 20 authors who either live or have lived in the city, including Kurt Vonnegut, Booth Tarkington, Mari Evans, John Green and Maurice Broaddus. The tour takes participants through a series of local landmarks all around town that includes the City Market Catacombs, Garfield Park, Indiana Avenue, the Pyramids, Shortridge High School and the Red Key Tavern.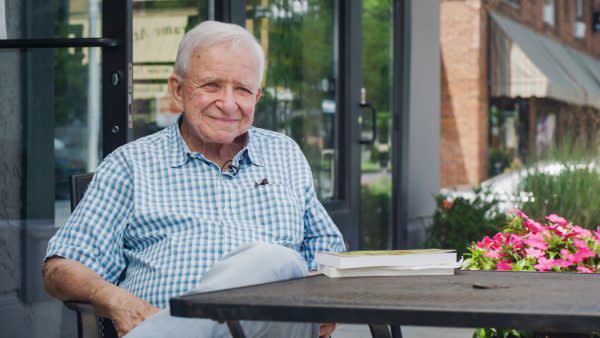 Each stop reveals insight into its literary significance, and more than a dozen locations also feature site-specific original art inspired by the featured author. In-person events and performances add even more depth and interest to the project.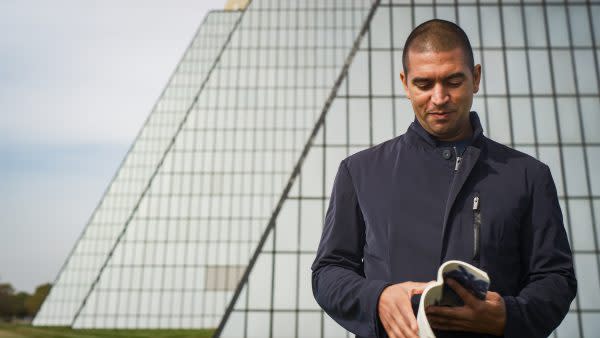 "We are excited to highlight these writers and artists through excerpts, author biographies, images, audio and video and we hope to spark a new appreciation for Indianapolis voices, past and present," said Keira Amstutz, president of Indiana Humanities. "Whether exploring onsite or online, guided activities such as poetry writing or sketching exercises will spark creativity for audiences as they engage with the project."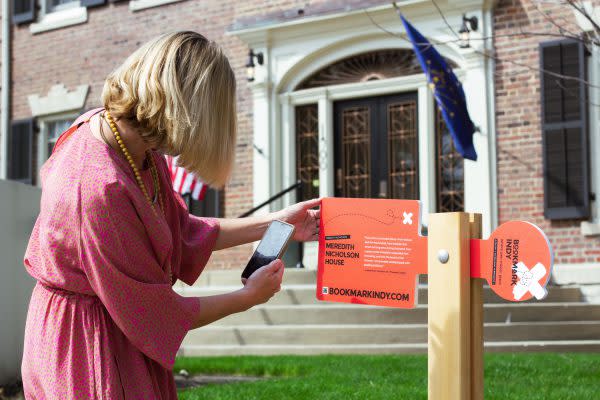 Bookmark Indy, a project of Indiana Humanities, is made possible thanks to generous support from Lilly Endowment, Inc., the Herbert Simon Family Foundation, The Public Collection and the Arthur Jordan Foundation. The launch of Bookmark Indy in Spring 2021 is presented by The National Bank of Indianapolis. Additional in-kind support was provided by Visit Indy, Art Strategies and SmallBox.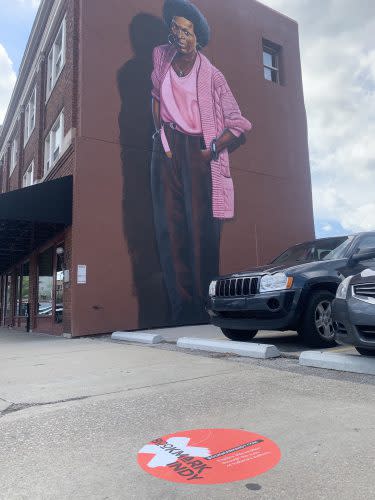 For more information and a complete list of Bookmark Indy locations to explore, go to BookmarkIndy.com.