I know when the weather turns colder most people start thinking about all there is to do indoors. I'm no exception to that rule. However, I think it is a good to be reminded about the many outdoor attractions that remain open in the winter months and even have an up side to visiting in colder temps. The Indianapolis Zoo is one of those places.
A few weeks back we went to the zoo with some friends on a chilly day. It reminded me that my daughter's preschool is scheduled to visit the Indy Zoo in February on a field trip. You read that right ... February! They go every year and the teachers say it is a wonderful time to go. The crowds aren't very big (go figure!) and the animals are really quite active.
We experienced that on our visit a few weeks ago. I saw more movement in animals than I have ever seen there. For example, the lion ...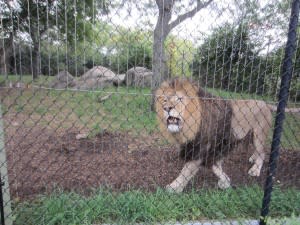 I have to admit, he is getting ready to roar in this picture and when he did I jumped quite a bit. Really surprised the picture even turned out!
One of my favorite exhibits was Flights Off Fancy. Here you can walk into bird areas where they are literally flying right by your head! Maggie even got to "hold" one on her arm!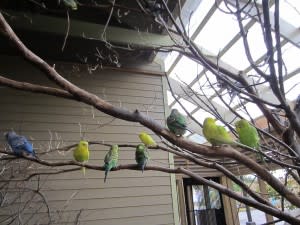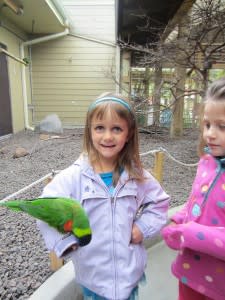 Another one of the girls favorite areas was the Plains. Here you can see giraffes, hippos, elephants, cheetahs and so much more up close!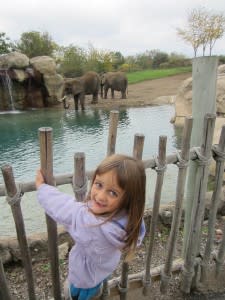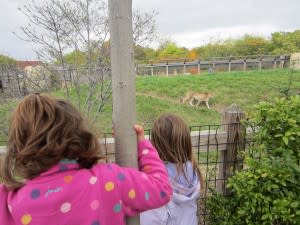 Another great exhibit is in their Oceans area. You have the opportunity to touch a real shark ... don't worry ... they aren't too big!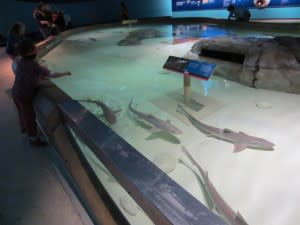 You can see it was a blast!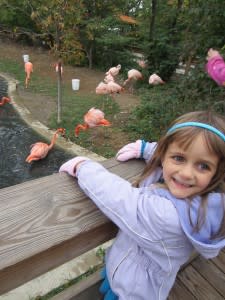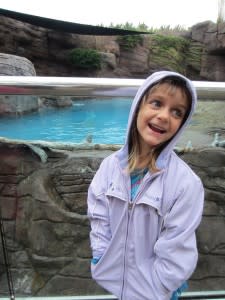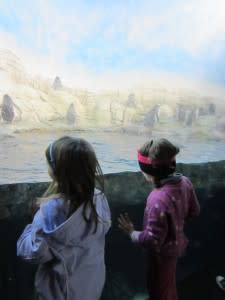 So if you are looking for some fun - even in the cooler weather - check out the Indianapolis Zoo. Great way for the kiddos to run off some energy and you might be surprised at how active the animals are!