Happy New Year's Eve!
It's almost time to start a new year and it could not be a bigger one for the state of Indiana! The state's bicentennial begins in 2016 and plans to celebrate it extend throughout the year!
If you've never taken the opportunity to explore Indiana and its charms, I recommend doing so this year.
For the past year and a half my husband and I have traveled throughout regions of Indiana that were new to us. It's kept us busy and we're still discovering places to go. Indiana has many fascinating sites!
So how do you plan for 2016? I recommend researching. The brochures, magazines and other travel-related pamphlets distributed by the Indiana Office of Tourism are helpful.
Hopefully, reading posts at this blog spark some ideas. To get you started I've listed some of my favorite Hoosier places to visit by regions in 2015.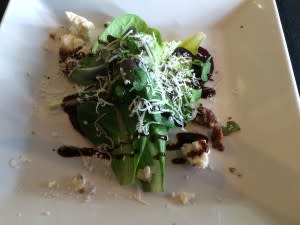 North -- The Sage Restaurant  157 W. Lincolnway in Valparaiso, 219.464.7243. This upscale restaurant focuses on farm-to-table menus that look and taste delicious!
Chef Joe's Beet Salad that I devoured last spring contained hydroponic greens and candied pecans sprinkled on top that added sweetness balanced with the tart flavor of balsamic and olive oils. Yum!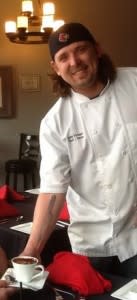 South -- Crystal and Jules Restaurant , 709 W. Main Street in Madison, is a classy place to eat with fabulous steaks and velvety smooth Crème Brule. The owner, Andy Richmer, is a hometown boy, having moved away to receive training in culinary arts before returning to name his new restaurant after his mother and wife. How great is that?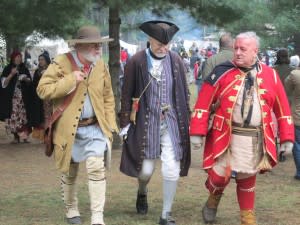 West -- Historic re-enactments that bring Indiana's past to life are high on my list of must-do's. Our first visit to the Feast of the Hunters' Moon  did not disappoint. Held on the grounds of Fort Ouiatenon, one of Indiana's oldest historic sites four miles southwest of West Lafayette, it provided the perfect setting for this aspect of Indiana's history. The Feast of the Hunters' Moon is presented every October by the Tippecanoe County Historical Association.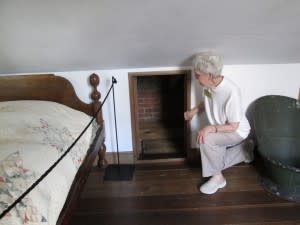 East -- The Levi Coffin House in Fountain City near the Ohio border is an Indiana State Historic Site. It has been named one of the 25 top historic sites in the United States by The History Channel.
Named for the abolitionist who helped 2,000 slaves escape to freedom, the Federalist home contains a hidden room on the second level where slaves once hid. The Levi Coffin home is only open to the public is closed in winter but open to tours in summer.
The Levi Coffin House is adding an interpretive center scheduled to be open in October 2016. The house will be part of the 2016 Indiana Torch Relay.
I hope reading about these and other locations at this blog provide inspiration for you to travel around Indiana this year and discover your own hidden gems. I'd be interested in hearing about your adventures. Please share at this blog!
Happy New Year!