Fort Wayne is Indiana's center for golf this year. From August 26 to September 1, the Hotel Fitness Championship, the most prestigious PGA event in Indiana this year, will take place at the Sycamore Hills Golf Club. This event is the first of four Web.com Tour Finals Events used to determine PGA cards for the next season. The top 75 players from the Web.com Tour money list and players 126-200 on the PGA TOUR FedExCup points list will all play in this championship. Tour cards will go to the 25 leading money winners on the Web.com Tour and another 25 players with the most cumulative money from the Tour Finals, which will also be in Weddington, North Carolina; Columbus, Ohio; and an as-yet-announced location. All four rounds of the tournament will be broadcast live world-wide on the Golf Channel.
The Hotel Fitness Championship is the place to see golf stars of tomorrow, as three out of four PGA players started on the Web.com Tour. While the full list of players is unknown, many former PGA players are looking to return to the professional world through the Web.com Tour. The Hotel Fitness Championships is your chance to see these major players who might have stepped back from PGA golf in recent years make a comeback.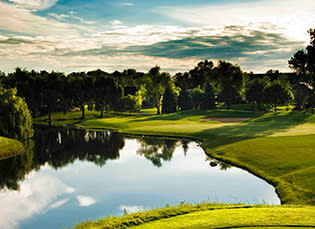 Sycamore Hills Golf Course in Fort Wayne will host the Hotel Fitness Championship
Sycamore Hills Golf course in Fort Wayne is one of the Midwest's most elite golf courses and was designed by golf legend Jack Nicklaus. Golf Digest has voted the course as one of "America's 100 Greatest Golf Courses" several times. Ticket prices for the Hotel Fitness Championship are very reasonable for a tournament of this size and prestige.
This golf tournament is the perfect opportunity to experience golf and other attractions in Fort Wayne. While you're here, save time to golf at any of the six golf courses on the I-69 Golf Trail (see more in another Indiana Insider Blog Post about the trail here). For more information about what to do in Fort Wayne during the Hotel Fitness Championship, view this page.