The Arts Council of Indianapolis and Keep Indianapolis Beautiful, Inc. have joined forces to create Indy Art & Seek, a new initiative showcasing more than 100 mini-installations, literary works, and live performances in some unexpected locations. A mobile app makes the experience an art scavenger hunt through the city!
In addition to six large-scale GreenSpaces installations, the works represent an opportunity to beautify the urban landscape while offering a fresh perspective on familiar spaces for locals and visitors.
To make the most of Art & Seek, download the free mobile app for an interactive map and information about the artists to guide your journey. Then open your mind to experience street art in a whole new way that incorporates visual, audio, and performance elements. You might have to look around to spy some of the pieces, but that's all part of the fun.
Just a few of the art interventions that might catch your eye include: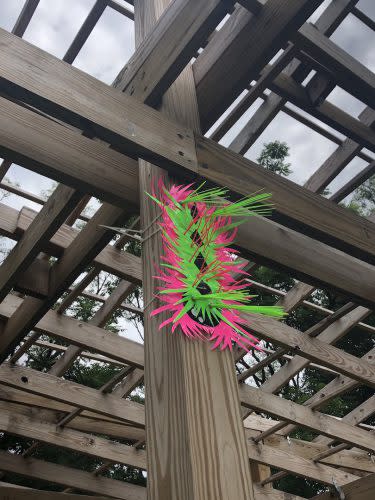 Aliens Among Us by Christina Hollering, oversized "caterpillars" cut from neon vinyl scattered throughout Shelton Heights Park.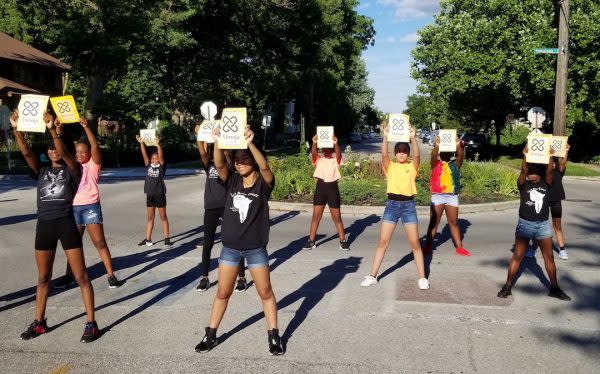 Comm-UNITY by Sabra Logan + Iibada Dance, a live dance performance by the Iibada Dance Company highlighting the UMOJA symbol.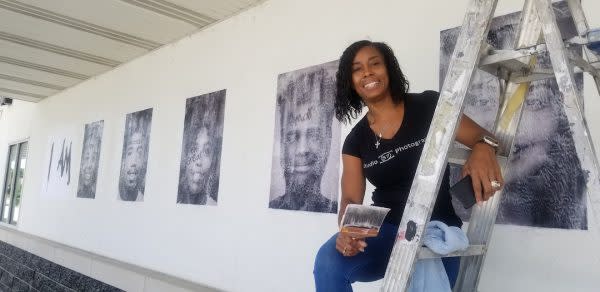 I Am… by Andrea Smith, a photo series visual affirmation project.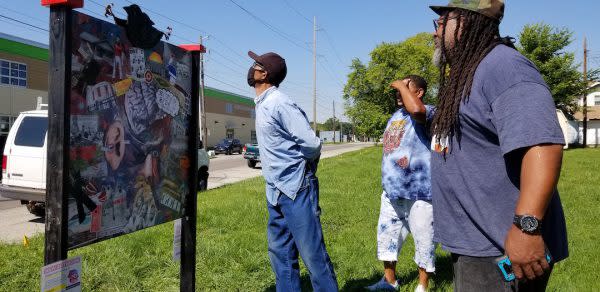 Riverside on the Brain by Chrystopher Burns, a mixed media collage in Riverside Park.
Emerson Heights: A Curiously Close-Knit Community by Robin Toulouse, small-scale dioramas made with found objects.
"These artistic installations are meant to provide unexpected moments of delight for our residents and visitors alike," said Kristina Uland, senior vice president for development and external affairs at Keep Indianapolis Beautiful. "The artists have created incredible pieces that are not only meant to be appreciated on their own, but also to call attention to how art plays an important part in everyday life.
To access the mobile app, download Otocast from the app store on your iPhone or Android, then turn on location services. "Indy Art & Seek" should appear as the first guide listed.
Indy Art & Seek has been funded by Lilly Endowment through its Strengthening Indianapolis Through Arts and Cultural Innovation initiative. For more information, visit indyartandseek.org.