Indy's newest hotel and restaurant district is an experience you really need to have for yourself. The Bottleworks District features an incredible boutique hotel, The Garage Food Hall, cinema, and much more, right on Indy's famous Mass Ave.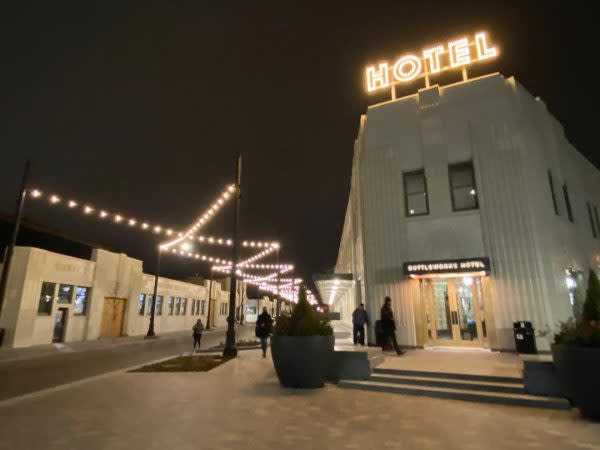 We've turned the calendar to a new year and hope that travel will be more comfortable and normal in 2021. I was happy to start the new year with a quick overnight trip. I like making getaways in the winter when crowds are usually a little smaller, and the cold and snowy weather gives good reason to chill out in a cozy hotel room.
We managed to fit a little trip in last month, and it was quite a relaxing one. One of my sons does World War II re-enacting and was planning to participate in a Battle of the Bulge re-enactment at Fort Harrison State Park in Indianapolis, so my husband and I decided to drive down the day before and spend a night there rather than making the long drive the following morning.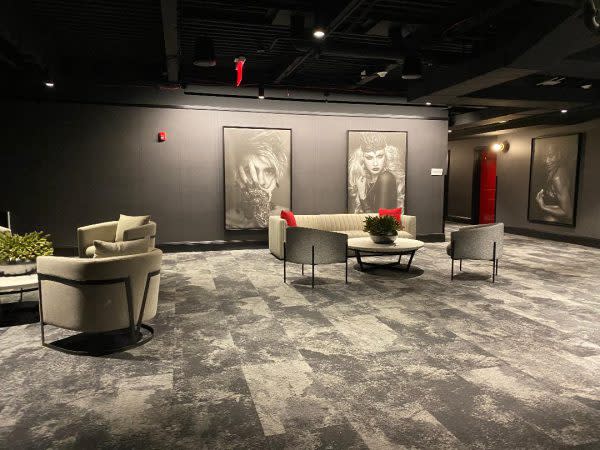 We stayed in Indianapolis' newest hotel, The Bottleworks Hotel, located on trendy Mass Ave., which opened in December. The name comes from the building's original purpose as administrative offices of a Coca-Cola bottling plant. The gorgeous Art Deco building was constructed in 1931.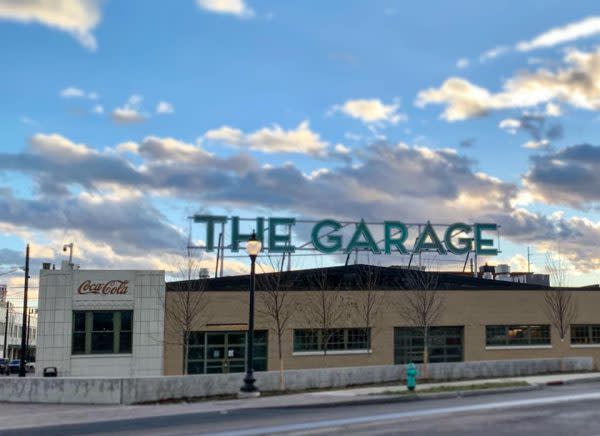 It was so nice to hand the keys to the valet and settle into our room, knowing we didn't have to go anywhere else that night. We stayed in the Terrace King, which had a lovely private balcony, a sitting area, a mini bar, a rain head shower, a long work desk, plush robes, and cool, modern decor. When we got hungry, we headed to The Garage for a bite to eat. Then it was just a few steps back to the hotel to watch movies and sip champagne.
I love to see historic buildings like this one restored. It was a long and expensive project that took $300 million to get to its current state. Viewing the exterior and then walking inside the doors transports you back to a different time with vintage tile work and a stunning staircase just off the lobby. It's a beautiful nod to a luxurious era long ago. We came across a wall of vintage cameras while walking the halls. It's set beside a nostalgic looking photo booth that takes digital photos.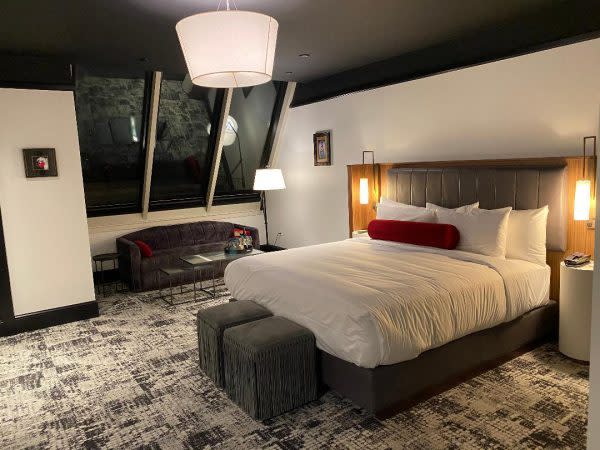 As you make your way through the hotel, you begin in the last century in the lobby and are then thrust ahead to the modern, monochromatic decor in the hallways that are lined with larger-than-life photographic art in black and white. Bright red doors are reminiscent of Coca-Cola's vibrant red logo, and large vintage lit-up bulbs hang above rooms with the corresponding numbers on them.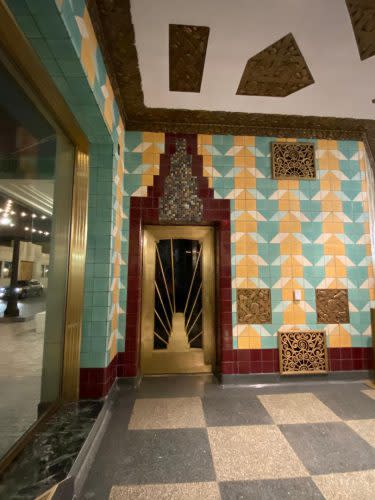 The restaurant was not yet open on our visit, but a lounge was available for enjoying a cocktail. A billiards table sits in the lobby for guests to enjoy.