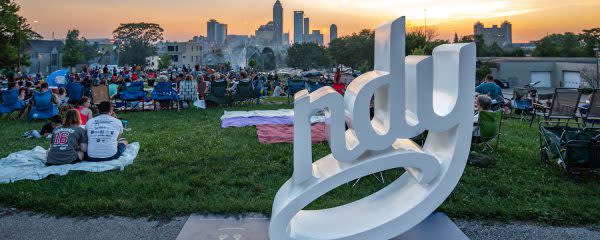 Smile big and say… "I love Indy!" If you've been active on social media in the past few years and enjoy following the attractions and charms of Indianapolis online, chances are you've seen someone you know posing as the "I" in Indy at these Indy photo ops. Perhaps you've even done it yourself.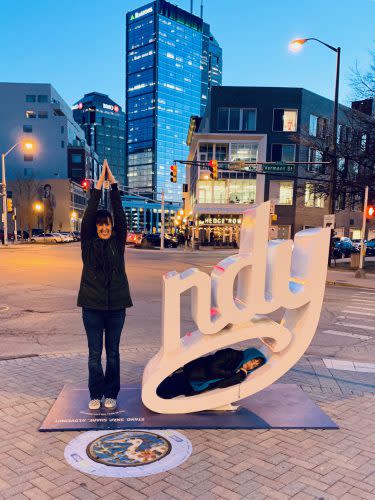 My son was more into the 'y' for this photo op.
The first interactive NDY sculptures were unveiled in April 2015 while Indianapolis was hosting the NCAA Final Four Men's Basketball championship. A collaboration between Visit Indy and Ignition Arts, the rollout of the project stationed three sculptures at particularly photogenic spots around town as a way for residents and visitors alike to capture and share the beauty of Indianapolis. Social influencers and community leaders were asked to pose for photos with the sculptures and post them to their own social media channels.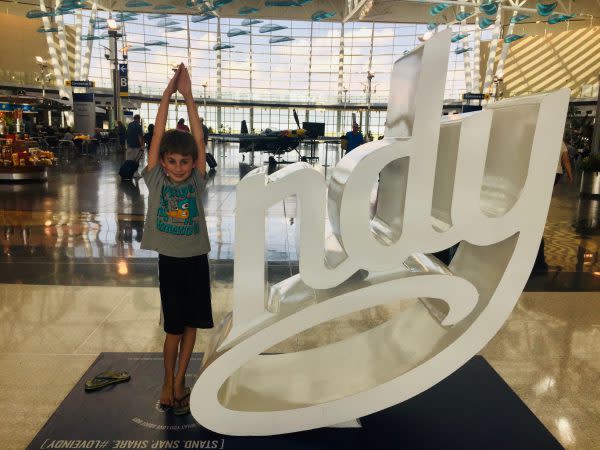 Since their launch, the NDY sculptures have proven some of the best and most popular photo ops in town, inspiring countless postings on Facebook, Twitter and Instagram. Because the original pieces weigh in at 1,000 pounds each, Visit Indy and Ignition Arts developed two lighter-weight versions in 2018 that can be moved around town and rented for community events.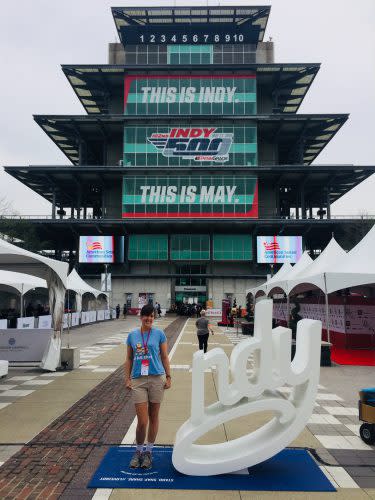 It's easy to become the I in Indy — simply stand on the footprints where indicated, strike a pose and have someone snap your picture. Then post the photo to your favorite social media platform with a #LoveIndy hashtag. My son and I make it our mission to stop and pose whenever we see one!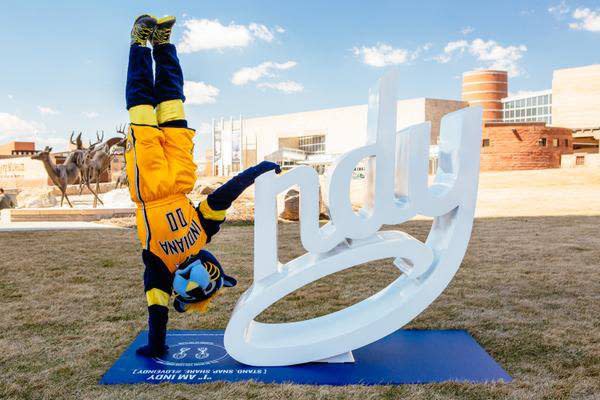 Boomer, the Pacers' mascot, demonstrating that you can get creative with your Indy photo op.
The NDY sculptures change locations regularly. To learn where they are now, go to visitindy.com/indianapolis-ndy.