Yesterday, I wrote about Indiana's first Comic Con, which will be held at the Indianapolis Convention Center March 14 - 16, 2014.
And then a friend told me not to forget Indy PopCon this May.
"PopCon?" I asked. "What's PopCon?"
It's a convention that will make every good nerd think they died and went to heaven — it's 150,000 square feet of comics, cosplay (dressing up as costumed characters), video games, Internet culture, science fiction/fantasy, anime, TV and movies (so lots of Dr. Who, I'm guessing), art and more.
It's a nerd convention about nerd fun, and I'm going to be first in line.
Indy PopCon will be held Friday, May 30 through Sunday, June 1, and it features a veritable flashing, blinking cornucopia of fun stuff to do.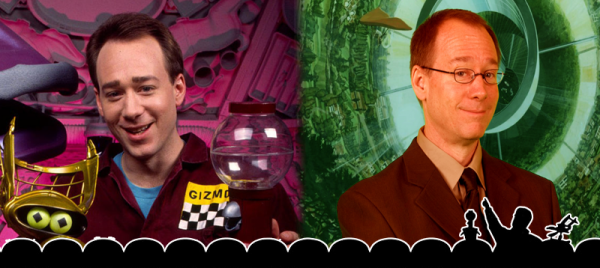 Joel Hodgson of Mystery Science Theater 3000Special guests include Kristian Nairn (Game of Thrones), Joel Hodgson (Mystery Science Theater 3000), comedy duo Paul and Storm, and voice actor John DiMaggio (Bender on Futurama), as well as renowned science fiction artist Dave Dorman (the husband of the aforementioned friend who said "don't forget PopCon), Greg Horn (Marvel and DC), Gavin Smith (All Superheroes Must Die), and Beth Zyglowicz (artist for Space Turtle Studios).
Ticket prices are $45 for a 3-day pass, $20 for Friday or Sunday only, and $25 for Saturday only. Children 10 and under are free.
For more information and tickets, visit the Indy PopCon website.