Whenever I make a road trip, I seek out a place for some sweet treats to bring something home for the family members who didn't travel with us and for a little indulgence for the ride home. We've worked in many sweets shops, candy stores, and bakeries over the years, and I recently found a winner that I had to share. This Italian bakery in South Bend is simply incredible.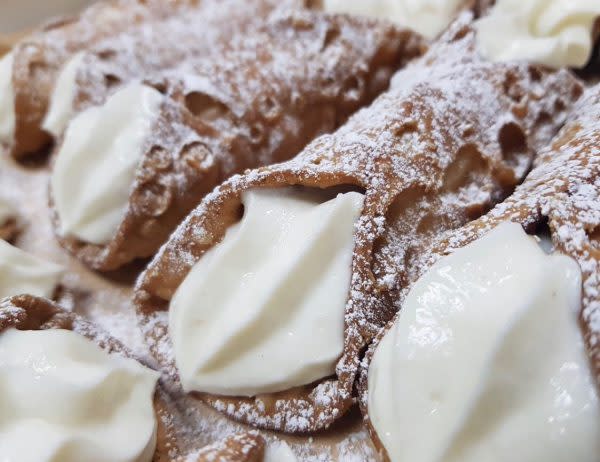 While spending a few days in the South Bend and Mishawaka area, we paid a visit to an Italian bakery that will make all your sugary dreams come true. Macri's Italian Bakery & Trattoria offers baked goods and way more in this cafe connected to a full-service fine dining Italian restaurant with the same owner called Carmela's at Macri's Restaurant.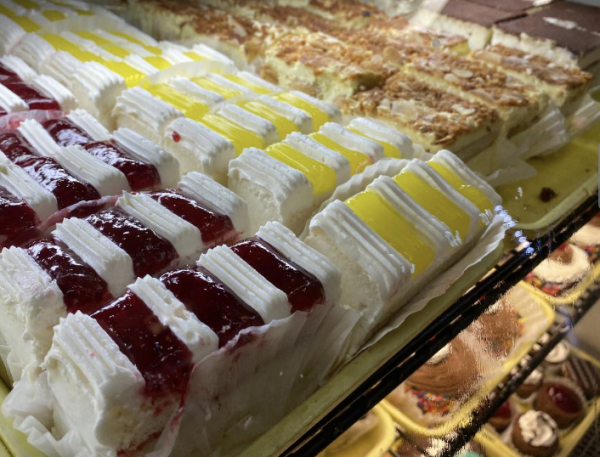 As we entered Macri's Italian Bakery, the scents were intoxicating, and the atmosphere is colorful and lively, with a bright mural lining the wall along the dining area. We made our way toward the back, where there was case after case of goodies. They have traditional Italian specialties like cannoli and tiramisu, and both were included in the box that we brought home, and both were amazing. They'd get the seal of approval of any sweet Italian grandmother who knows her way around a kitchen. 
The cannoli is their specialty, and they mix the fresh ricotta in-house, and they are filled by the hour, so you are always getting a super fresh treat. I also noticed a tray of half-price cannoli (made the day before) and got a few of those, and they were still very delicious even the next day.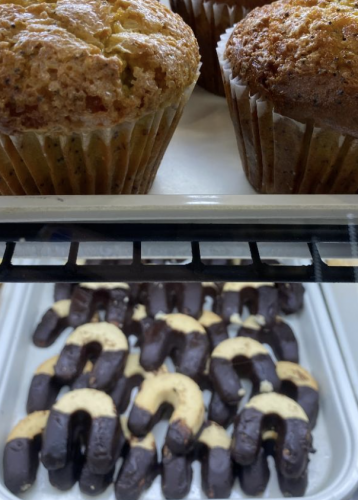 You can order cakes, as well, and you'll find several pre-made specialties in the case to choose from - among them tea cookies, biscotti, cookies, cupcakes, fruit squares, kolachky, cheesecake, and much more.
You can find all of their offerings on the website, and if you are planning a visit, you can add everything to your cart and pre-order so that it is ready for you upon pick-up.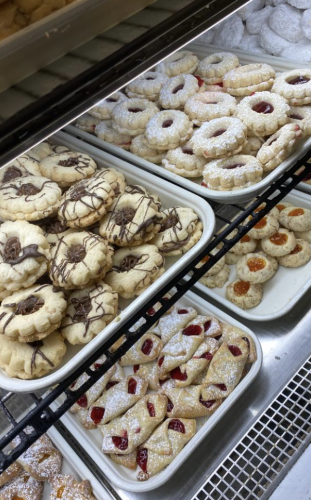 I hadn't realized until we got there that they had a huge counter of fresh pastas, pizzas, paninis, and salads. We had already made a dinner reservation and were on our way there when we stopped in, so we didn't try out any of the hot foods or salad, but everything looked fresh and tasty. There's also a deli with fresh meats, pasta salads, olives, and cheeses. I wish I'd done a little more research ahead of time and planned on having lunch there, but now that I know it will be a place, I'll definitely plan to revisit on a future trip to town.
They offer some take and bake and frozen items, too, including meatball, marinara sauce, manicotti, pizza kits, and fresh cookie dough so you can create some of their menu items at home long after your visit.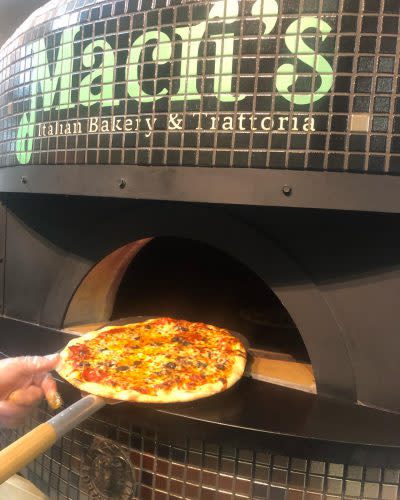 We also discovered that connected to Macri's is a formal restaurant that is open for dinner only. It has the same owner and is called Carmela's at Macri's. So, if you want more of a white-tablecloth environment with attentive servers to pour you wine as you linger, keep this place in mind. 
The location is close to the St. Joe River at 214 North Niles Ave. For more information about this incredible Italian bakery in South Bend, visit macrisbakery.com and carmelassouthbend.com.