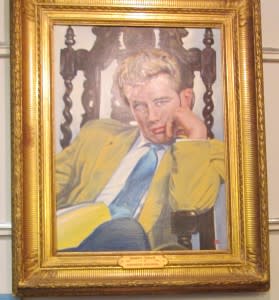 You've heard of James Dean, the iconic film star of the 1950s who headlined such movies as 'Giant', 'East of Eden', and 'Rebel Without a Cause'.
Did you know he was born right here in Indiana in the city of Marion in 1931? Few people know much about his earliest years, some of which was marked by hardship.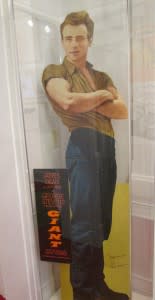 James Byron Dean and his parents moved to nearby Fairmount shortly after his birth. When 'Jimmy' was five years old, his family moved to California. Sadly, his mother died there four years later. Jimmy returned to Fairmount to live with his father's sister and her husband, Ortense and Marcus Winslow.
Jimmy did well in school, excelling in athletics and drama. After graduating from Fairmount High School in 1949, Dean enrolled at UCLA where he majored in drama for two years. He then went to New York and participated in a series of TV appearances. It was during his appearance in the stage production of "The Immoralist" that film director Elia Kazan saw him and signed him for the lead role in "East of Eden."
Lead roles in "Rebel Without A Cause", and "Giant", co-starring Elizabeth Taylor and Rock Hudson, followed. In the span of 16 months, Dean was established as a solid Hollywood film star.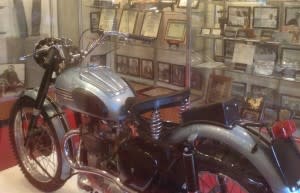 During the filming of 'Giant', Warner Studio forbade him to engage in any kind of sports racing, an activity he loved. So, the day after filming was completed, Dean left Los Angeles and headed for a car race.
As Dean's Spyder Porsche approached the intersection of Routes 466 and 41 near Cholame, CA, apparently at a high rate of speed, another car came into view. Neither driver could avoid the collision that followed. Dean died of head injuries on September 30, 1995. He was 24. The other driver walked away from the scene.
Stunned by the sudden death of one of its beloved natives, the town of Fairmount brought Jimmy home and laid him to rest in the Winslow family plot in Park Cemetery, a short distance from the farm home where he grew up. Funeral services were held October 8, 1955, at Fairmount Friends Church, 124 W. First Street in Fairmount.
Now for the rest of the story. Decades have passed, but Dean has not been forgotten.
Each September thousands of people from around the world attend a festival the town of Fairmount holds honoring his memory and his contribution to the film industry (September 22-25, 2016). Among the dozens of activities include a James Dean Look-Alike contest, free viewings of his films, a memorial service held at Back Creek Quaker church where Dean attended, followed by a short walk to Park Cemetery.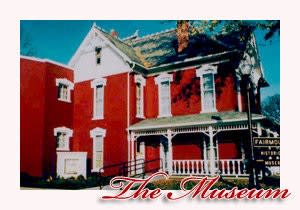 To prep for the festival I recently visited The Fairmount Historical Museum, Inc., 203 E Washington Street, Fairmount (765.948.4555). This two-story house has an extensive collection of Dean items, including personal artwork, sport trophies, and his motorcycle, as well as film awards. It is open during the year, but why not beat the crowds and look at the hundreds of items on a leisurely afternoon?
Open Mon, Wed, Friday-Sunday
May through October
11am-5pm
The museum is part of Grant County's Garfield Trail.
But that's not all the Dean in this town.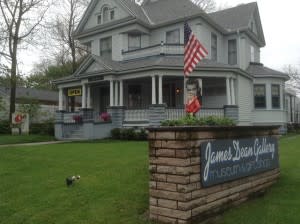 Just a few blocks away is the James Dean Gallery, 425 N. Main Street. This large house contains another extensive collection of James Dean memorabilia.
There is also a small theater of Dean's TV appearances. A large gift shop offers a fine selection of souvenirs and collectibles, including a wide assortment of Dean-period items. Admission is free! Donations are welcome. This would be a fun girls get-away to remember those great movies back when!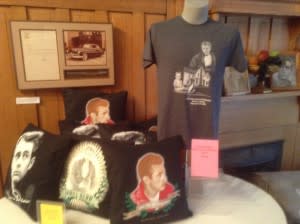 James Dean Gallery
425 N Main Street
Fairmount IN
Open all year