Now for more attractions in Jasper, Indiana. Two of my favorites are literally around the block from each other.
First - Spirit of Jasper Train. Several years ago, the city got behind the project of revitalizing the old town depot. A pretty cool building that is now rented out for small parties.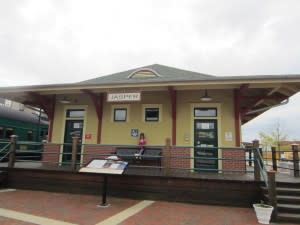 A few years after that, the Spirit of Jasper Train started operating. They took old train cars and had local businesses renovate them to today's standards. Pretty nice, huh?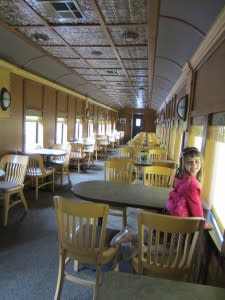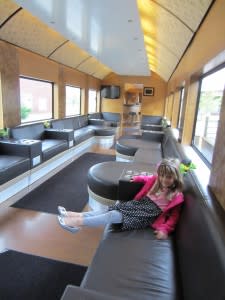 And now you can choose between about five different rides they offer throughout June - November including a ride and dine, French Lick excursion or the fall foliage. (Mental note: come back to do this soon!). While no rides were going during my visit, I did get to tour the cars and depot.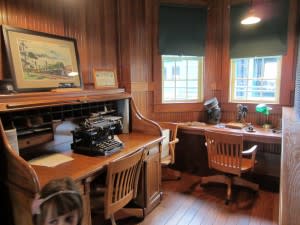 Then we visited the Jasper City Mill.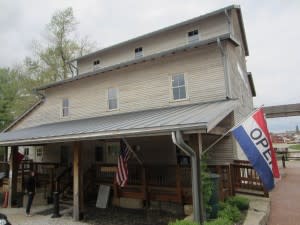 The mill was recently reconstructed to resemble the former mill that stood in its place. Not only can you learn the history of the mill (thanks to wonderful volunteers!), but you can watch it in action.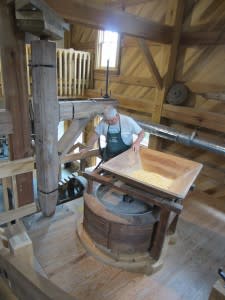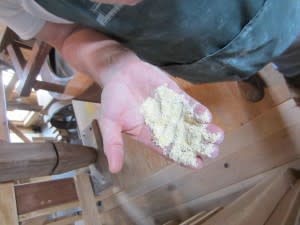 My daughter even go to try her hand at shucking corn!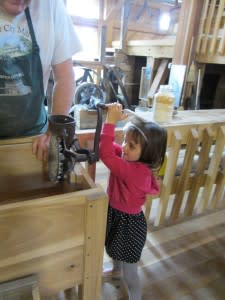 And don't forget to pick up some of its very own corn meal.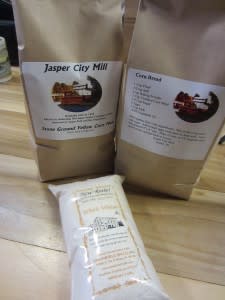 My visit to Jasper was full of great stops and I didn't even get to it all. I already have a list for next time (including Monastery of Immaculate Conception for sure!).
Be sure and Visit Dubois County for more information on attractions, events and itineraries.