One of the best ways to explore nature is to hit the water in a kayak or canoe. Indiana is home to beautiful scenery that can be experienced on the state's creeks, rivers, lakes and streams. A day on the water can be a great adventure for family and friends, making memories that last forever.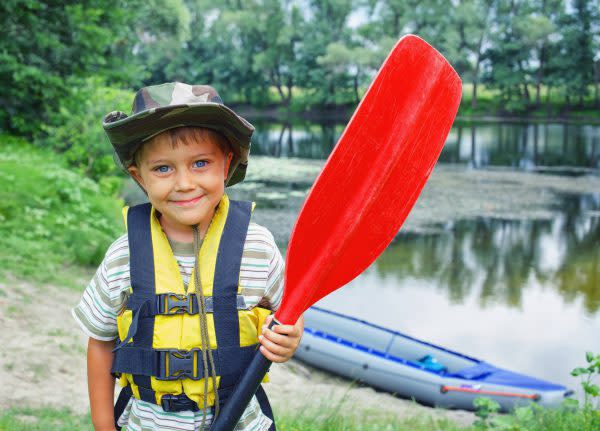 Wildcat Canoe and Kayak Too is a livery near Lafayette.
The Indiana Department of Natural Resources has a great map of Indiana's canoe liveries, which are business that will rent canoes and/or kayaks, most of which offer a return shuttle (back to your starting point) to make your paddling adventure a breeze! All you'll need in most cases is to show up ready to explore. They will provide everything you need!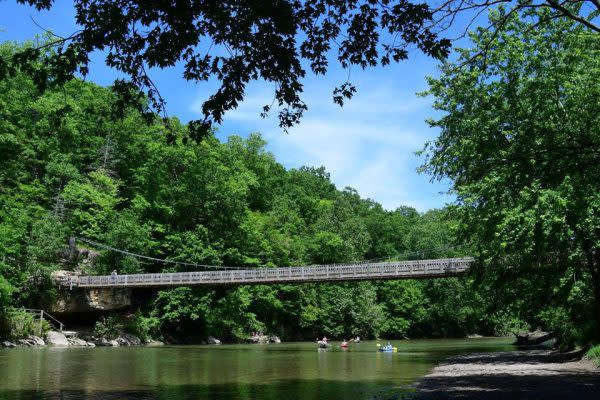 Sugar Creek runs through Turkey Run State Park. There are three liveries located on this waterway!
Liveries exist throughout the state, from North to South to East to West! One popular waterway for paddlers is Sugar Creek in Western Indiana! The creek runs through Turkey Run and Shades State Parks. There are three liveries located on the creek, including Clements Canoes.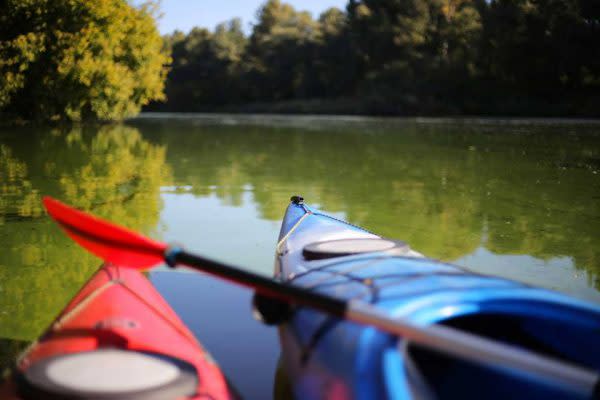 Southern Indiana is known for caves, and nearby you can find Cave Country Canoes. Cave Country allows you to "Canoe the Blue" on Blue River.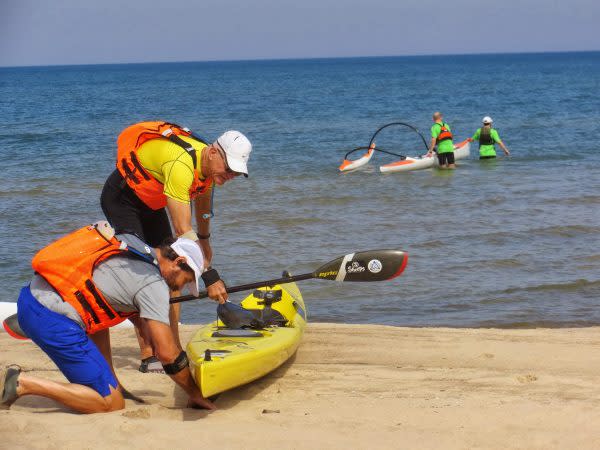 Kayaking Lake Michigan
If you would prefer to paddle in Northwest Indiana, check out these 12 great water trails on or near the south shore of Lake Michigan. Are you a beginner? You can get your feet wet (literally) at these five great spots for beginners in Northwest Indiana.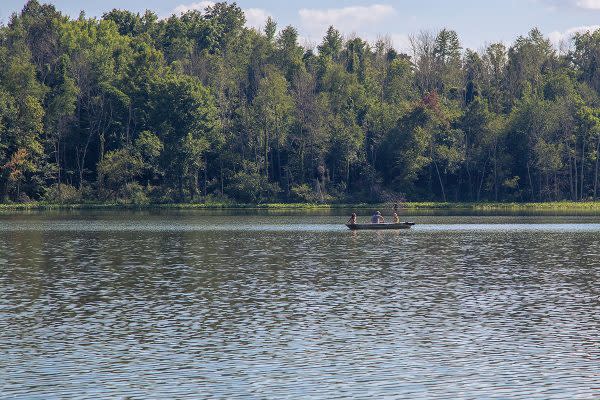 Paddle boaters on Sand Lake at Chain O' Lakes State Park
In Northeast Indiana, Chain O' Lakes State Park contains 13 lakes, making it a great place to paddle, and they have a livery! You can also check out a pair of liveries in Fort Wayne, including Fort Wayne Outfitters. Indiana's second-largest city is home to three rivers, making it a great destination for paddling!
In East Central Indiana, you can get a great canoeing experience on the White River at White River Canoe Company in Noblesville or at Canoe Country in Daleville.