Shallow streams, a great lake, a nationally recognized waterway, small lakes and ponds can all be found in the South Shore. We've put together a list of water trails for beginners complete with rental locations.
Have your own equipment? Looking for a challenge? Check out our list of the top 12 challenging water trails for paddlers in Northwest Indiana.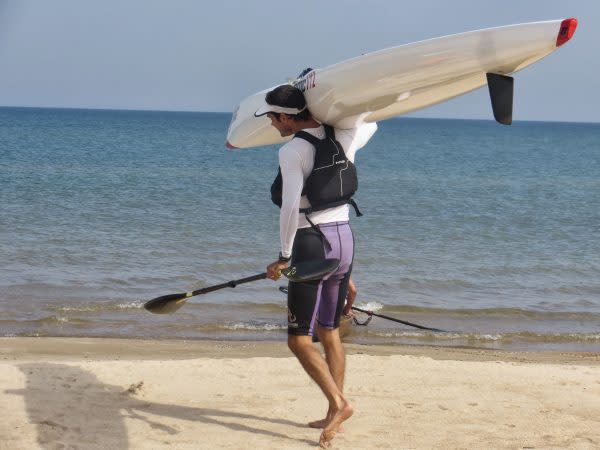 Kayaking Lake Michigan
Northwest Indiana Paddling Association It's recommended to learn the basics before going out on chippy waters, deep canals or in strong currents. The Northwest Indiana Paddling Association is a great place to start - offering paddling events from spring to fall and the Association has additional rentals and loaner boats available at a number of their events.
Paddling Rentals Don't own your own? The South Shore has rentals available!
Wolf Lake Memorial Park in Hammond has canoe, kayak, paddleboat and paddleboard rentals available for $5/hour. Rent any of these craft from 8:00 a.m. to 6:00 p.m. daily (weather permitting). P.S. Wolf Lake is known as one of the great wind surfing locations of the Midwest and if you see windsurfers out on the lake, it probably means the conditions aren't suitable for paddling.
Rogers-Lakewood Park in Valparaiso also offers rentals during the summer. Rent everything from a rowboat for $5/hour to a paddleboat or itBike for $5/half hour. There are gate fees at this park, but you can enjoy other outdoor activities like disc golf and fishing during your visit.
Lake Toy Rentals offers kayak and stand-up paddleboard rentals on Cedar Lake. Cedar Lake is nearly 1.5 square miles and provides another great spot for beginners and expert paddlers. This lake can also get busy during the summer months with motorized boat traffic.
Lake George in Hobart is a peaceful place to paddle - as a no-wake-lake! Lake George Kayak Rentals offers rentals by the hour or by the day. The lake has access to parks and the city's downtown.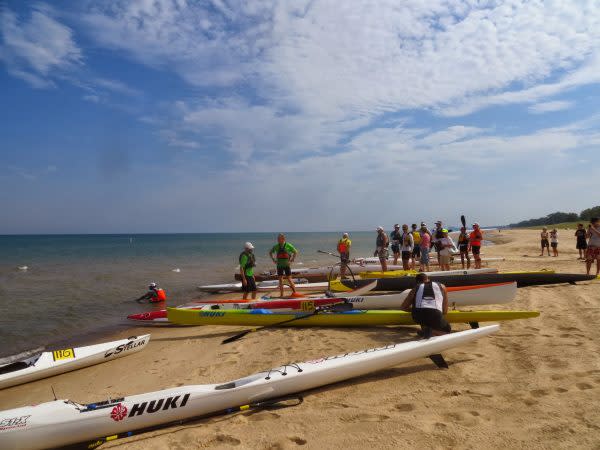 Lake Michigan Paddling - The Indiana Dunes Paddling the waters of Lake Michigan offers a different vantage point than from shore and is a wonderful place to start your paddling adventures. You can launch your kayak from at nearly all of the Lakeshore's beaches. There are plenty of other activities at the Indiana Dunes National Lakeshore including hiking, biking, swimming and fishing.
View a map of the hundreds of miles of water and bike trails in Northwest Indiana HERE. Don't forget to check the weather conditions before you venture out on the waters in the South Shore.