I packed a lot into my two short days at Indiana Dunes last month (you can see the outdoor rec highlights here). What I didn't get to highlight yet was the kid friendly places we visited. Two places in particular stand out in my mind ...
Valpo Velvet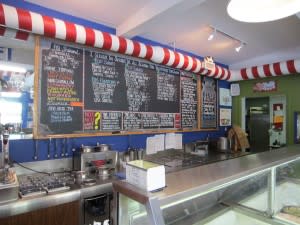 When I asked for recommendations on places to eat with my five-year-old, Valpo Velvet kept coming up. I figured I couldn't go wrong. And that proved correct. I got the tuna melt and Maggie got a special for kids.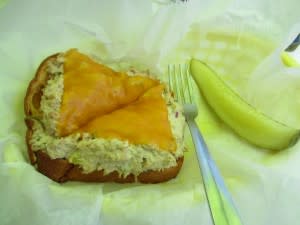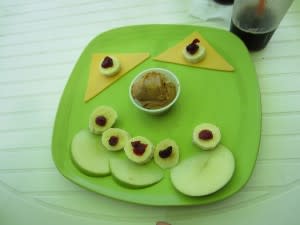 We visited on Tuesday and apparently each meal is served with a free scoop of ice cream on Tuesdays - score! But, we ate it too fast for pictures. Sorry. :(
After full bellies and the dunes all afternoon, we spent the evening at Zao Island.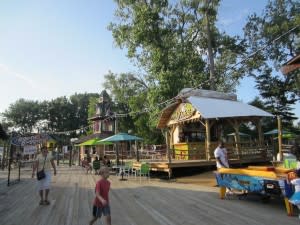 Who doesn't love putt-putt ...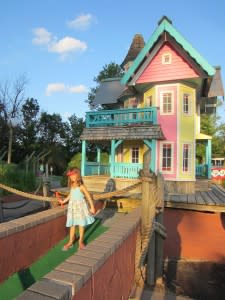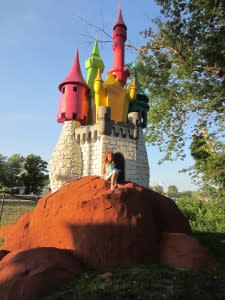 Giant slides ...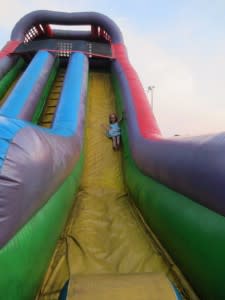 And games galore ...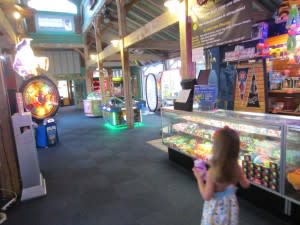 I won't even tell you how many games of ski-ball I played. :)
That's not even mentioning the go-karts, laser tag, batting cages and alligators. Seriously Zao Island is a great stop!And new to me your money is put on a card which is swiped at each game and attraction AND keeps track of your tickets so you can use it to buy yourself something nice. Quite dreamy, actually.
The evening wore out not only Maggie, but me too. We slept like babies.
So, if you are looking for some kid friendly attractions to add to your trip to Indiana Dunes ... look no further!