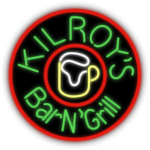 photo credit: http://www.kilroysindy.com
As a Butler student, I have to admit that sometimes my friends and I get habitual about where to eat. One of our very favorite places to explore is Broad Ripple. If you've never been to the area, I strongly recommend it. The places to eat are diverse and endless. From Bagel Deli to Brugge to La Piedad, you can't go wrong.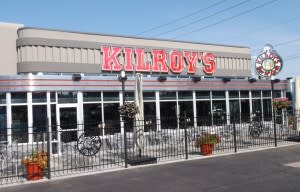 photo credit: http://www.premiummechanicalllc.com/?attachment_id=451
However, one of the most popular and well-known places in Broad Ripple is Kilroy's.
Shockingly, up until yesterday, I had never been.
Kilroy's is an absolute blast. The people, the atmosphere, and the breadsticks make it a fun experience. If you aren't into college football or a sports bar atmosphere, it's probably not for you. If you are though, you'll have found a new favorite spot.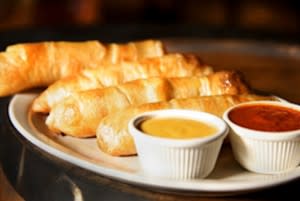 photo credit: http://www.kilroysindy.com/index.php/contact/
Whatever atmosphere you like, I do recommend going for the sheer fact that the breadsticks are heaven in a dough stuffed form. They're huge and practically bursting with cheese and pepperoni. As you take that first bite and your teeth sink through the perfectly crisp dough to the warm melted cheese and spicy pepperoni, you know why the breadsticks are deemed "famous." The breadsticks are a melt in your mouth can't help but take another bite experience. All orders come with cheese and marinara dipping sauce too, which is a plus for all the dippers out there like me.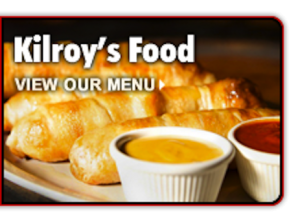 photo credit: http://www.kilroysindy.com
Kilroy's has locations in Broad Ripple and downtown. For more information about times and locations, or to view their online menu, click here.