You only get one summer and you only have so much money to throw at it. So, spend your summer and your money wisely in Kokomo where budget-friendly fun is a staple.
From free to just a few bucks, we have 5 ways to have an awesome summer without breaking the bank.
1) Free summer concert series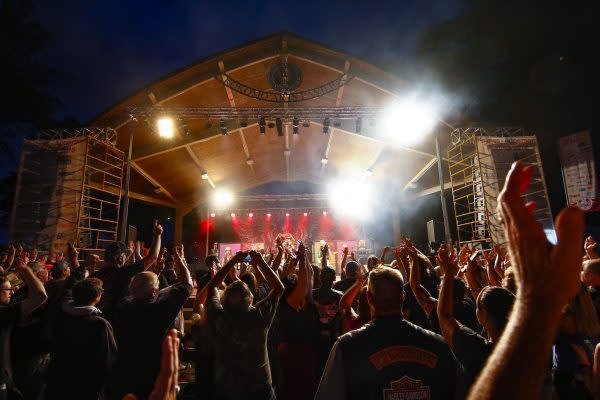 There's plenty of fantastic live music by a variety of bands and musicians all summer long during the Kokomo Summer Concert Series and Riverwalk Concert Series.
Enjoy evenings of free music all within walking distance to local eateries, shops, and trails in downtown Kokomo. A few of the concerts even happen in conjunction with festivals that are also free to attend!
Check out the complete line-up and dates here.
2) Spray Days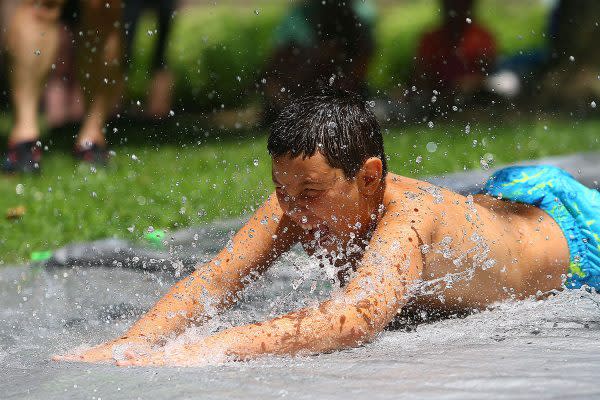 It's likely the largest slip-and-slide you'll ever see.
Basically, there's a giant tarp put down (on a hill if possible) and it's continually sprayed with water by the fire department. It's a local summer favorite. Oh, and it's free.
Sponsored by the Kokomo Parks and Recreation Department, all ages are welcome at Spray Days. Find the dates and locations of the summer's eight Spray Days here.
3) Music in the park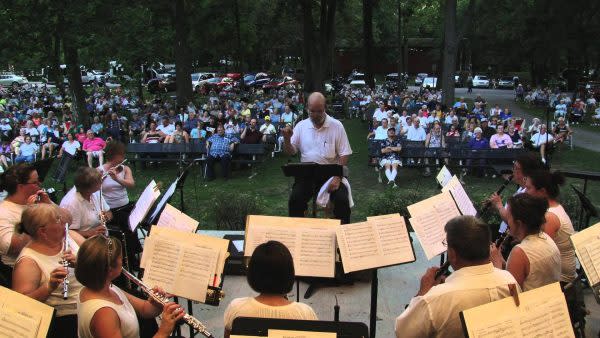 Kokomo Park Band has been bringing music to the community for more than a century. The band is comprised of more than 130 musicians within a 90-mile radius of Kokomo and around 48 musicians take the stage each week for the summer series.
The Kokomo Park Band performs at 7:30 p.m. Wednesday evenings during the summer months in beautiful Highland Park.
There's no admission cost, nor is there a cost for the popcorn served each week. Details here.
4) Cool off at Kokomo Beach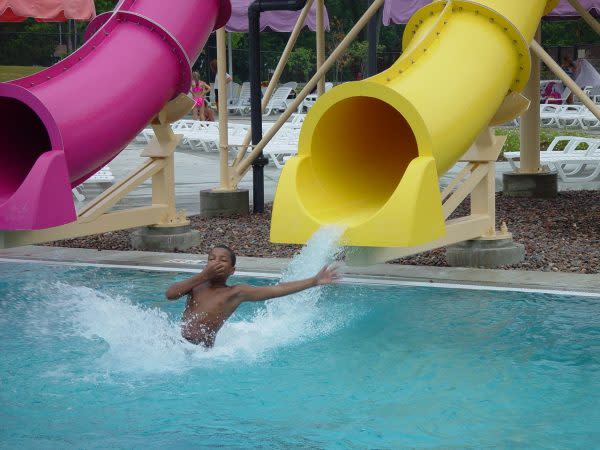 For an entrance fee of $5 or less for children, you can get quite the bang for your buck at Kokomo Beach.
Whether you're looking for fun or fitness, you'll find what you need this summer at the aquatic facility featuring both a leisure pool and competition/lap pool. There's also high-energy water slides, splash pad, kiddie slides and relaxing lazy river.
For dates and details, click here.
5) Kokomo Jackrabbits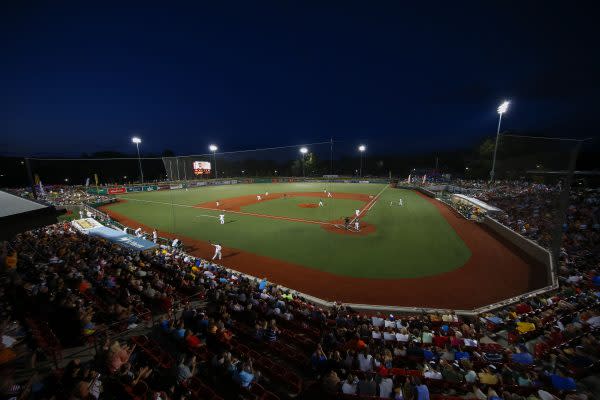 Hit a "home run" with your family with a visit to Kokomo Municipal Stadium to watch the Kokomo Jackrabbits baseball team this summer.
A college summer baseball team, the Jackrabbits are part of the Northwoods League and play at Kokomo Municipal Stadium. Tickets start at only $8.
And with the Jackrabbits, it's always more than just a game. There's as much happening in the stands as there is out on the field. Themed game nights, giveaways, pre-game festivities, and Kid Zone for youngsters create a fun game-day experience.
Learn more about the fun you can have in Kokomo this summer. And, find more summer fun in the Hoosier State.