Outlet malls, The Blue Chip Casino and Indiana Dunes State Park are among attractions that await you in LaPorte County, about 60 miles east of Chicago in the northern part of Indiana. I had a chance to visit Michigan City and LaPorte County a few weeks ago and would recommend the location to anyone looking for a quick, affordable getaway.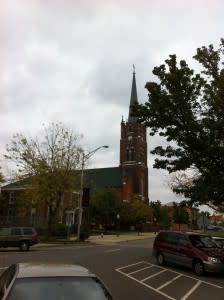 Michigan City's functional main street allows for many festivals during the summer months.
Many residents of the Chicago area retreat to LaPorte County for weekend getaways. With attractions like Mt. Baldy, the Hoosier Valley Railroad Museum and the Washington Park Zoo, LaPorte County truly offers something for every member of the family.
Each summer, hundreds of thousands are drawn to LaPorte County for the annual Great Lakes Grand Prix, an offshore power boat race. This is one of the largest events in the state each year and draws crowds days in advance. Many local hotels and attractions discount prices during this event each year, the biggest event in LaPorte County.
LaPorte County and Michigan City are within a day's drive of Indianapolis, Louisville, Chicago, Detroit and Cleveland. I would recommend that anyone interested come and see what LaPorte County has to offer, I enjoyed my time there immensely.