I'm a sucker for a Broadway show. And when you can get one in such a unique atmosphere ... well that is just a bonus.
When I was in Huntington a few weeks ago I met Rich Najuch, one of the founding partners of Different Stages Theater. I was amazed to hear about his background, his vision and what he has done in Huntington. Together with Joel Froomkin they have brought a slice of New York City to this rural town.
Opening next month, Les Mis will be on stage you won't want to miss it. With actors brought in from the big apple and the intimate seating in this theater you will experience a night you won't forget.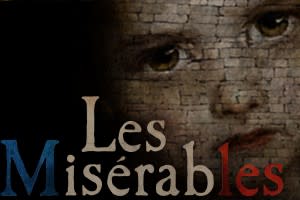 Tickets can be purchased online and would make an excellent gift (even if for yourself!). And you can make a day out of it. Be sure and check my other highlights on all there is to do in the area here and here.
For more information on the Huntington area, be sure to Visit Huntington.