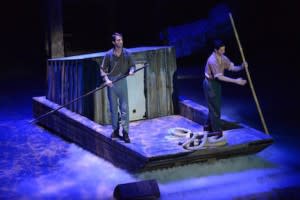 A. Lincoln: A Pioneer Tale
In Lincoln City, you would expect to learn a lot about Abraham Lincoln's childhood in Indiana. This summer, however, you will not just learn about his history, but see it come to life in the musical, A. Lincoln: A Pioneer Tale!
The musical is performed at the beautiful Lincoln Amphitheater. Set in Lincoln State Park, you will look out on the forest Abraham Lincoln is known to have frequented when he lived there as a boy. Also, 2016 is the perfect time to see it, as this year is Indiana's Bicentennial and the 200th anniversary of the Lincoln family's move to the Hoosier State.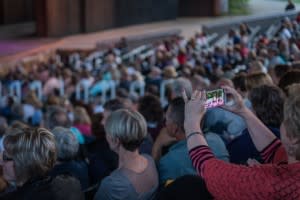 Lincoln Amphitheatre
The musical spans Lincoln's life by flashing between his Presidency in later life, and growing up in a small town in Indiana. The story covers parts of Lincoln's life that are not widely talked about. See how his upbringing in Indiana made him the man he was as President. His story of overcoming obstacles and his journey to presidency is inspiring and educational. Whether you are a history buff or not, you will be able to take away something from this unique production. Feel free to bring the whole family! People of all ages will enjoy this fun and heartwarming musical.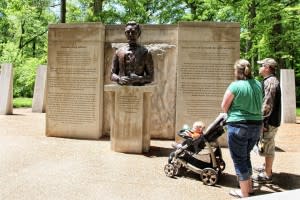 Lincoln Boyhood National Memorial
After you've seen his life play out on stage, you have to go see the real thing! Enhance your trip to the theater by making it a vacation to Spencer County. Visit Lincoln's Boyhood National Memorial and the Pioneer Village & Museum to walk in his footsteps. Take a hike, kayak, or even camp in the peaceful Lincoln State Park. Right down the road is Holiday World, an amusement park that's fun for the whole family. This is the perfect getaway to get in touch with some of Indiana's heritage and history.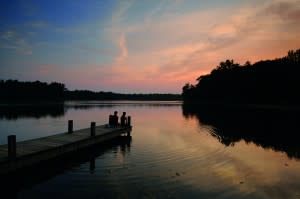 Lincoln State Park
The show runs from July 7th through July 16th. You can buy your tickets here!