Hopefully if you've been to Fort Wayne you've heard of Fort Wayne's Famous Coney Island.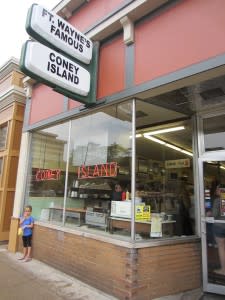 I have to (sadly) admit, that I'd been to the city several times and only on my last visit was able to experience this place for the first time.
From the moment you walk into Coney Island you feel the hustle and bustle. I figured I'd better hurry up and know what I wanted to order. This isn't the kind of restaurant you sit back and relax, but that is what I loved about it.
So happy with my choice (and really any place that sells A&W as well as Red Pop!) ...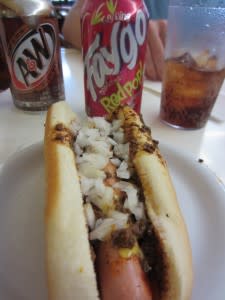 Doesn't this look like a child who is happy with her meal?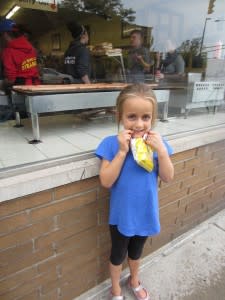 And the best part is the price. Economical, filling and good. All positives in my book.
Here's a tip ... this place is walking distance from the Fort Wayne Hilton (which has a fantastic view that I forgot to take a picture of!) ...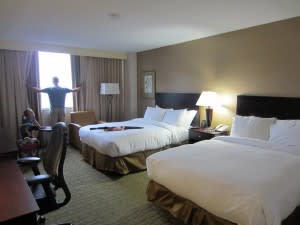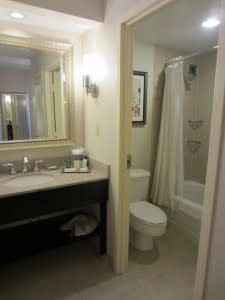 And walking distance to many other wonderful attractions downtown (like the Fort Wayne Tin Caps Stadium!).
For more information on all there is to see and do in the area, be sure to Visit Fort Wayne.