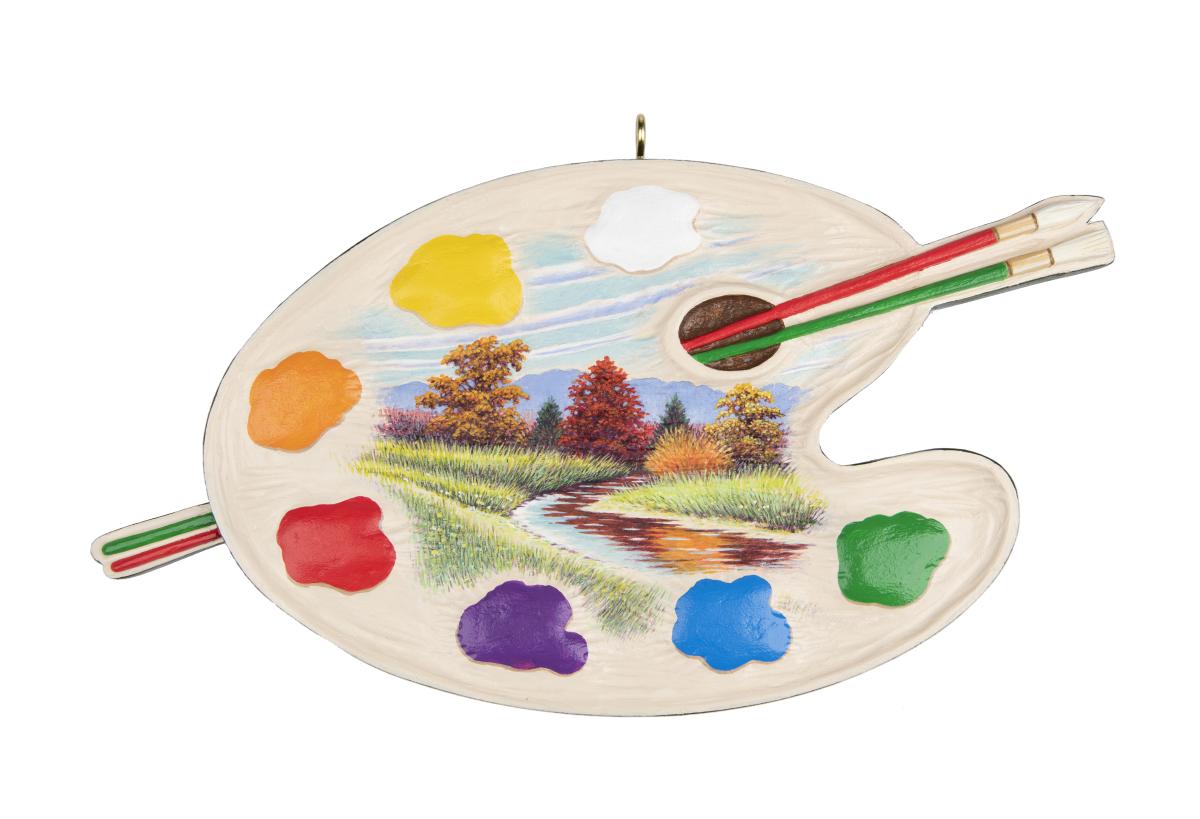 Originally published on Nov, 14 2022 by Indiana State Museum and Historic Site (https://www.indianamuseum.org/blog-post/local-artists-design-new-ornaments-for-92-county-tree/)
The Indiana State Museum's 92 County Tree is getting a facelift – 60 new ornaments from counties across the state will appear on the tree this year, with another 32 to follow next year. Scroll down to see a handful of new ornaments featured on the tree.
Mark Ruschman, the Indiana State Museum and Historic Sites' senior curator of art and culture, has been approaching artists around the state since the beginning of 2022 to design and make new ornaments that reflect their county – "to bring recognition to things that were understated about the county or of interest to the artist."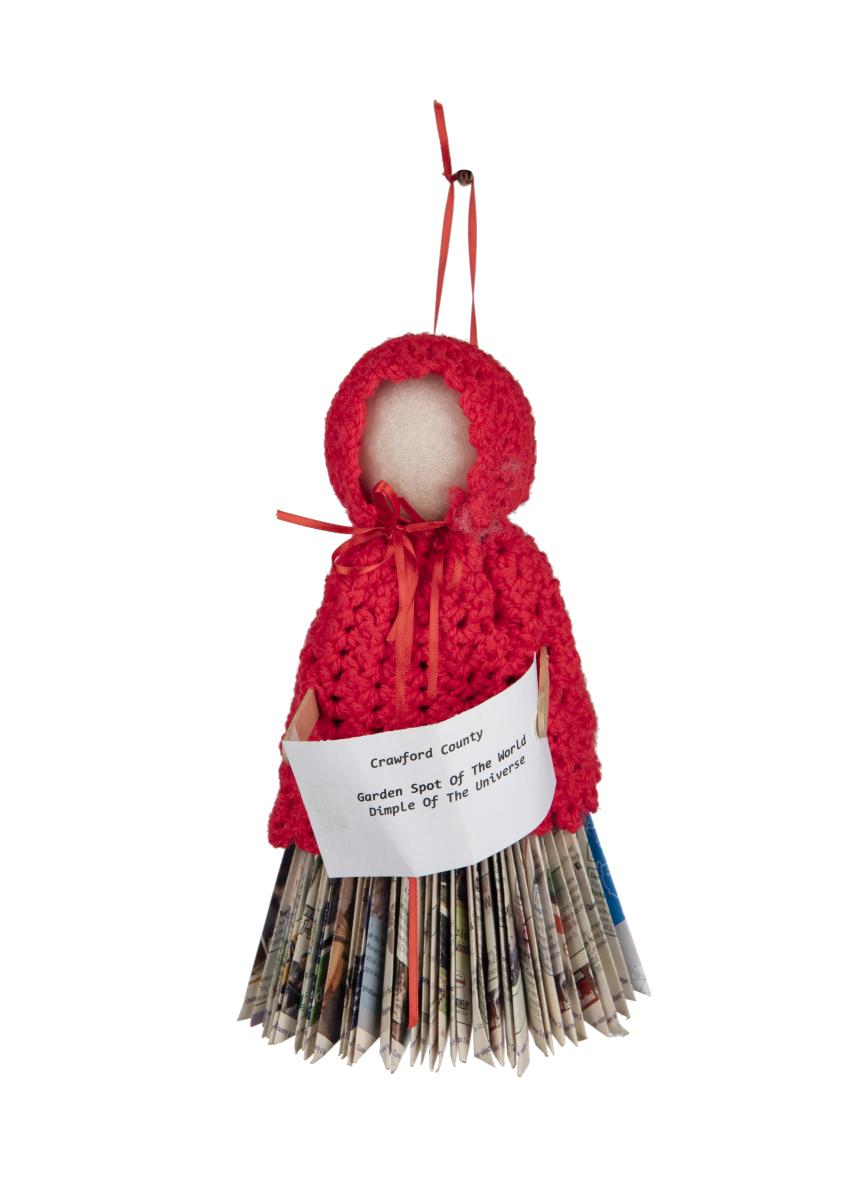 "The response has been great," he said. "The artists like the challenge, but also, they're honored to be considered for this project in the first place. They take a great deal of pride in the fact that their piece is going to be hanging on the museum's tree. We're creating a digital kiosk with a catalog so people can come in and look up their county and not only see the ornament on the tree but also read what the artist has written about the ornament – what inspired them, how they made their ornament and who they are as an artist."
Some new ornaments highlight the county's topography or most famous sites. Others tell stories about the county – like Randolph County's, created by artist Vicki Vardaman. It's a doll named for Hiram Rhodes, the first African American to serve in the U.S. Congress and a former student at the Union Literary Institute (ULI) in Union City, Indiana. ULI, established in 1846, was one of the first schools to offer higher education without regard to color or gender.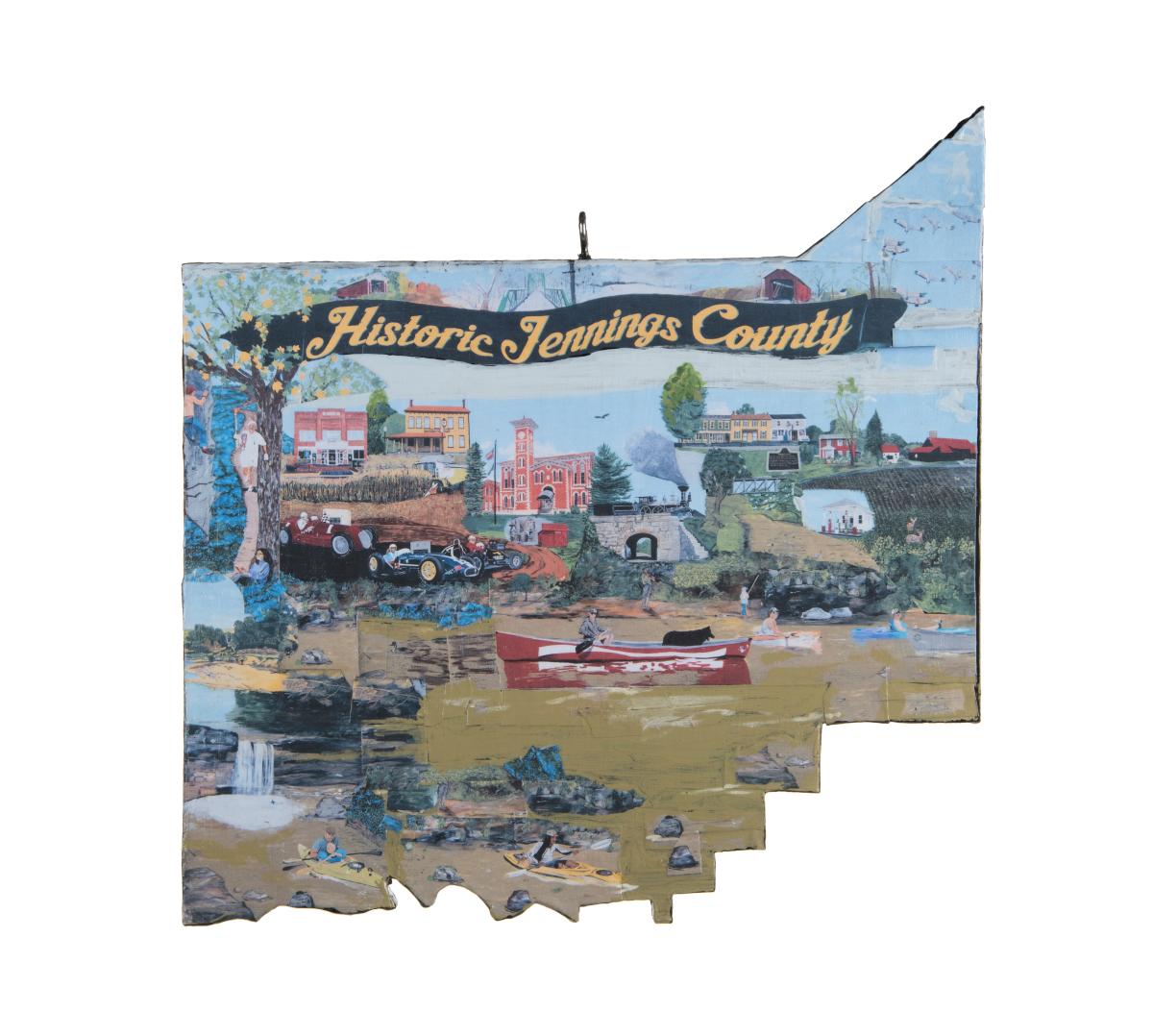 For Delaware County, artist Brent Cole used the ornament to serve as a tribute to "the nonstop flight to nowhere," an October 1939 excursion that began and ended at the airport in Muncie when pilots Kelvin Baxter and Robert McDaniels flew a J-3 Piper Cub for 536 hours and covered 34,828 miles. The ground chief below supplied them with food, water, fuel and oil.
Ruschman said he'd been impressed by the quality of artists who have participated so far – David Cunningham, who won first place in this year's Hoosier Art Salon competition in the still-life category, designed Johnson County's ornament – as well as the different ways they approached the project.
Wyatt LeGrand, a public school teacher at Bloomfield Junior Senior High School, involved his student art club in the project. Doug Calish, who taught at Wabash College for 33 years, created the ornaments for Parke, Montgomery and Putnam counties. He put his designs on social media to show what he was working on and solicit comments.
"These ornaments are going to be around for a long time," Ruschman said. "As the curator of the fine arts, my job is to curate the tree as an exhibition, and I want to make sure we have the best work for it."
Ruschman said trying to locate an artist in every county who could participate in this project certainly had its rewards but also has had its challenges.
He needed artists who could work in three dimensions. Who could supply a sketch of what the ornament would look like and a narrative explaining the message of the ornament? Who could meet the specifications (basically, 10 inches by 15 inches and no more than five pounds)? Who could meet the deadline?
"It's not that there aren't plenty of artists out there," he said. "It's that this project requires a certain skillset, and sometimes you have to have a few different conversations to figure out whether this is going to work."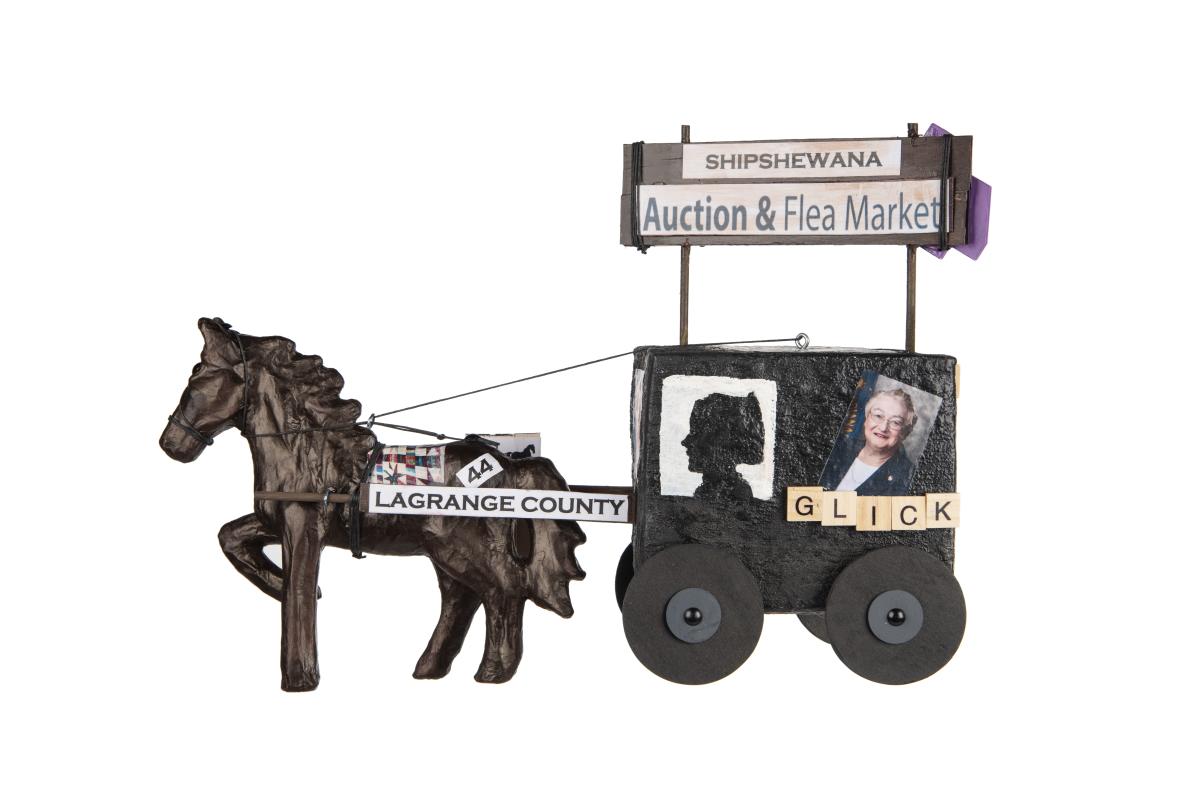 The 92 County Tree has been a staple of the state museum since 2008. At the time, the two-stories-tall tree was decorated with a combination of ornaments created by artists or purchased through local historical societies.
"The ultimate goal is to represent all 92 counties," Vice President of Experience Adam DeKemper said. "We're the Indiana State Museum; we're not the Indianapolis State Museum, so we want to have people from Indiana come in to enjoy the holiday season and have their county represented on this tree just like they're represented on the building's exterior with the 92 sculptures."