Even though cooking, baking and eating are some of my favorite pastimes, I have to admit (reluctantly) there are some things I'm too lazy to make and someone else makes better. Here are four of my favorite food products that are made in Madison and better than mine.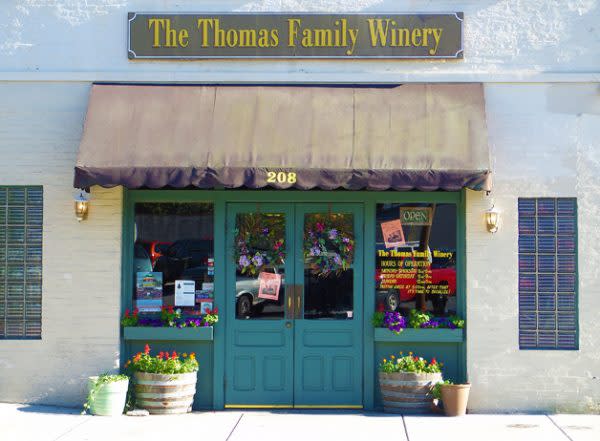 Madison Historic District
Thomas Family Winery & Rustic Bakery
About 2 years ago, Indiana Artisan winemaker, Steve Thomas and family decided to build a 17th century Welch-style wood fired oven to bake rustic breads. Seems like a natural - bread and wine, right? Yes, they have a great selection of cheeses, too. And, they have hearth baked pizzas at the winery on 4th Fridays!
The emphasis for the baking is on the whole grains. Only fresh, homemade, and handcrafted ingredients are used, down to the onion marmalade for the focaccia bread. Regular hearth baked bread selections include crusty baguettes, focaccia, jalapeno jack - with a little kick, rosemary olive, wholegrain and more. They also bake specialty breads like Welch Bara Brith, ryes and pumpernickels. I love the specialty breads especially the cranberry walnut but that didn't stop me from eating a whole baguette over the weekend.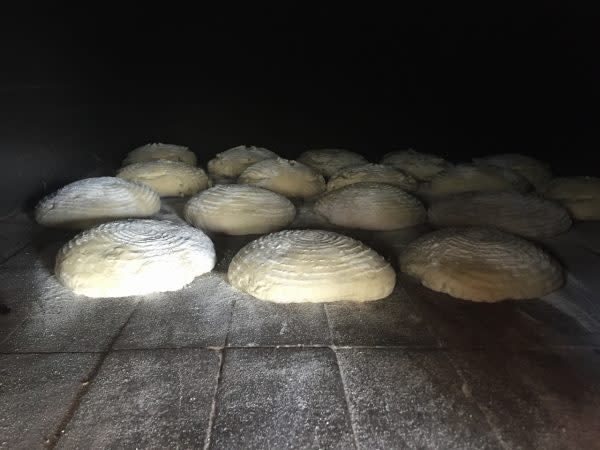 Look What's Cookin'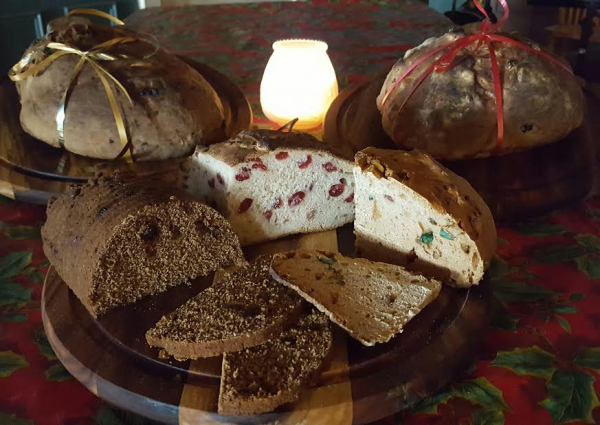 Where's the Butter?
I have a love/hate relationship with chocolate - love to eat it/hate what it does to my hips. So, if I'm going to indulge, I make it worthwhile and indulge in the best. That's just what you'll find at Cocoa Safari. Choosing, however, might be a problem. Truffles have to be on your list, creamy modjeskas (soft marshmallow wrapped in caramel), bourbon sea salt caramels, huge tortoises, dark chocolate hazelnut pistachio pumpkin seed sea salt bark.
Indiana Artisan, Deb Fine is the owner and chocolatier at Cocoa Safari Chocolates. Her small batch, hand crafted confections are beautiful, luscious and irresistible.  Deb doesn't cut any corners, she chooses the finest ingredients, natural flavors and handcrafts them to perfection.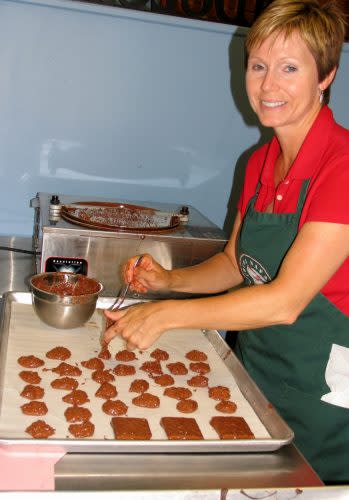 I Could Swim in This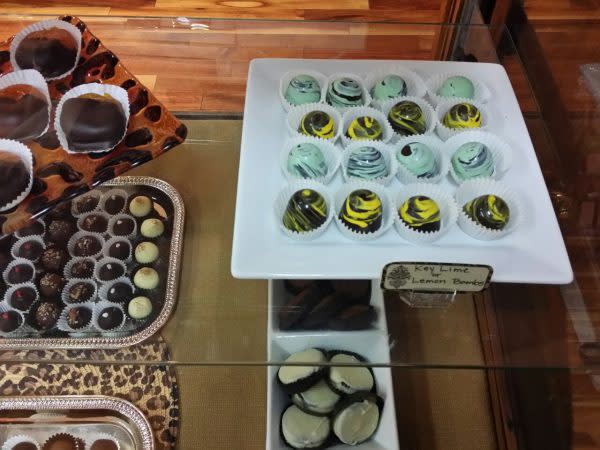 I've Gone to Heaven!
Ice cream might be one of my "stranded on a desert island" items and the Beach family takes it to new levels - stuffed into cannoli, packed into pies, layered into cakes, sandwiched between cookies and scooped into shakes and cartons. They make the ice cream on site so the flavor combinations are endless.
Want your World Famous Ice Cream Cannoli stuffed with strawberry, mint chocolate chip or dipped in chocolate? How about a Nutter Better Cannoli, a Fire & Ice Chocolate Espresso Ice Cream Bundt Cake or the new Madison Volcano Cake? Not a problem, just call ahead and Russ will have them ready.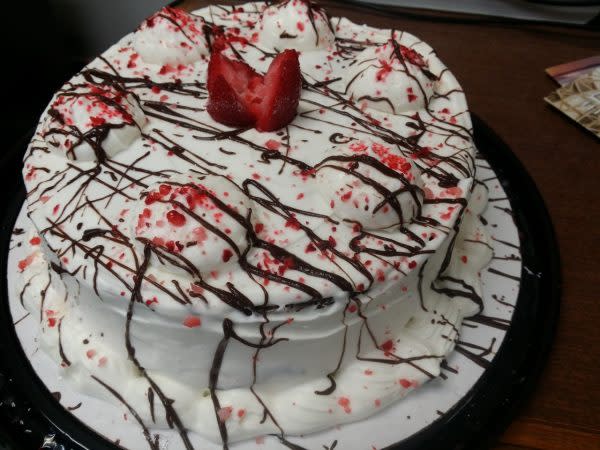 Dive In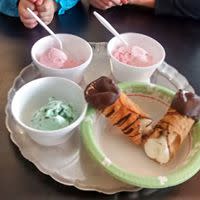 More Please
Eddie McCarthy's sauces are made with fresh, all natural ingredients, mixed with herbs, spices and some magical incantation known only to Eddie. The sauces have big personalities just like Eddie. If you meet him, I promise, you'll have a great time talking about food, cooking, his story and philosophy on life. In 2016, he opened a small carryout joint where you can find him on Madison's hilltop and his sauces are also available at several stores downtown.
This year, Eddie grew, harvested and processed thousands of pounds of peppers locally. The result is his newest sauce Home Grown that he describes as "a very hot pepper sauce" made from a blend of peppers from his garden. I tend to gravitate to the fruitier sauces like the Apple Brandy BBQ and Hukilau Hannah. Spicier people can choose the Mean Green, Spicy Thai Chili Sauce and Hot Sauce. There are sauces for wings, steaks, ribs, chicken, sweet & sour sauces, mustards and more.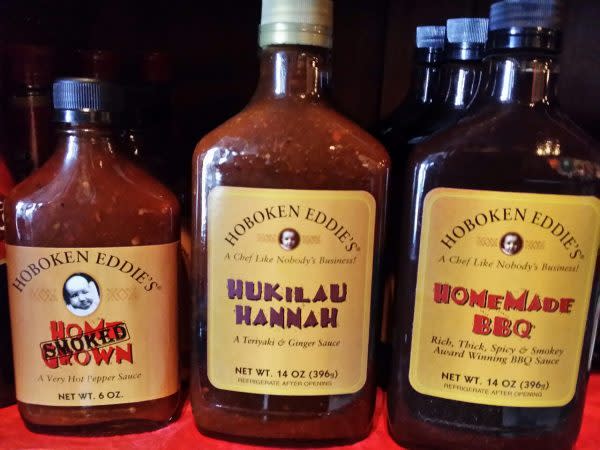 Stocking Up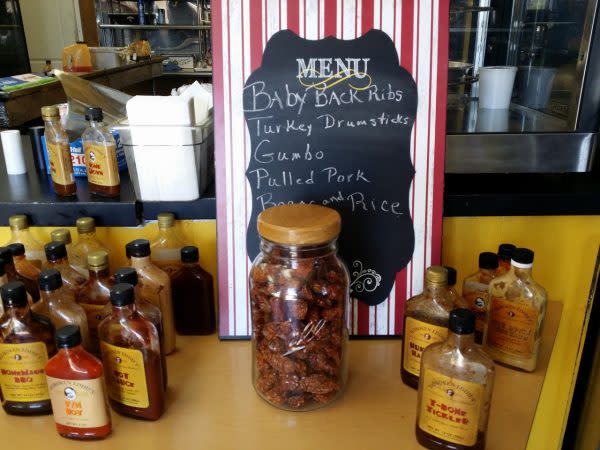 Pour It On
Check out more Indiana Made Foods and Indiana Chocolate.