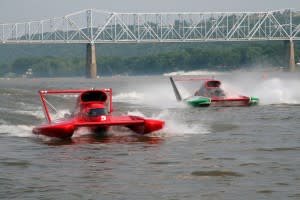 During the early 1800s, Madison was a bustling town on the Ohio River in southern Indiana. Steamboats docked there, taking cargo up and down the river.
After the railroad deflected business from the area several years later, citizens settled back, content to live peacefully in their 130 blocks of magnificent Victorian homes.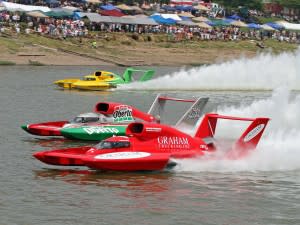 After such humble beginnings, it may be somewhat surprising to learn this small town hosts one of the biggest water races in the state this July 3-5. The Madison Regatta is a hydroplane race that involves dozens of world- class boats racing more than 200 mph. Wow!
The Regatta Parade takes place in downtown Madison on July 3 @ 7:15. A Bluegrass Festival adds to the festivities on July 4 @ 6pm at the Jefferson County 4-H fairgrounds.
That same evening at 8pm Clifty Inn at Clifty Falls State Park will be the locale of a cookout followed by a fireworks display hosted by the town of Madison. There may not be a spot in Indiana cooler to watch fireworks on our nation's birthday than from this beautiful perch over the Ohio River.
While in Madison be sure to stop by the Thomas Family Winery, 208 E. Second Street.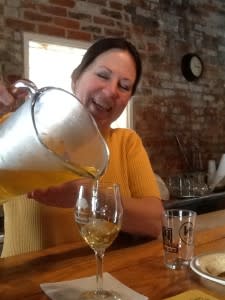 This spring the owners implemented a brick oven they built themselves. Its purpose? To bake bread which they serve in their restaurant!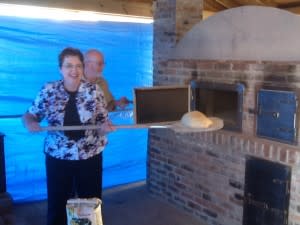 This 16th century-style oven is like one you might find in Old World restaurants in New Zealand. The baguettes, focaccias, whole grain and other breads made in this oven nextdoor to their restaurant are crusty, chewy, tasty!
I don't need another reason to visit Madison, which is one of our family's favorite places because of all of its fun happenings. But homemade bread just may entice us there again soon! How about you?