Long before Jackie Robinson, Walter Payton, and Michael Jordan became household names, Marshall "Major" Taylor was the first African-American sports superstar.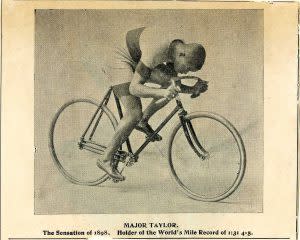 "Major" Taylor grew up in Indianapolis, overcoming racial barriers to become a world champion bicyclist at the turn of the 20thcentury. In March 2022, the Indiana State Museum will unveil "Major Taylor: Fastest Cyclist in the World" to celebrate the life and career of this local legend.
The 7,000 square-foot immersive exhibits will include personal artifacts and memorabilia donated by "Major" Taylor's family, info on his U.S. sprint championship wins in 1899 and 1900, details about his social advocacy efforts, and stories of the lasting influence he's had on contemporary athletes. Interactive features will allow visitors to build their own bikes to test on a race track and to challenge Taylor's times by pedaling on a stationary bike.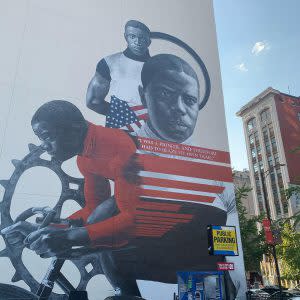 While you're downtown, venture over to the intersection of Washington and Meridian streets where you'll find a soaring five-story mural honoring Major Taylor on the side of the Barnes & Thornburg building, painted last year by artist Shawn Michael Warren as part of the Arts Council of Indianapolis's ongoing Bicentennial Legends series.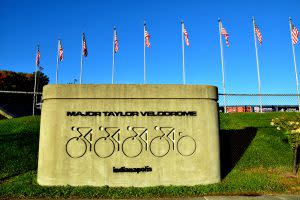 Keep the tribute going with a stop at the Major Taylor Velodrome, a world-class oval bike track on Indy's near the west side, one of just a few such existing facilities across the country. From April through October each year, the facility hosts a schedule of cycling competitions, workshops, open ride sessions, and other events.
"Major Taylor: Fastest Cyclist in the World" opens March 5 and runs through Oct. 23, 2022, at the Indiana State Museum.