It is hard to believe that school is about to start and summer is winding down, but what better way to send off summer that to take advantage of these August events throughout the state:
2013 Indiana State Fair (Indianapolis) - August 2-18 - If you have ever met me, than you know I LOVE the State Fair. It borders on an addiction. So far I have four trips planned this year and I'm sure I'll sneak in a few extras. To make the most of your trip, make sure and visit their website ahead of time. Scope out the discount days, what's new this year and of course start thinking about what you want to eat. My tip for this year - download the app which will give you instant details on showtimes, food vendors, etc. Here are some of my favorite photos from last year ...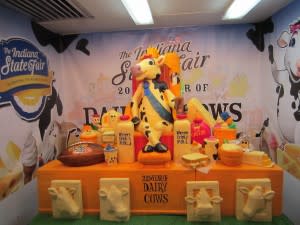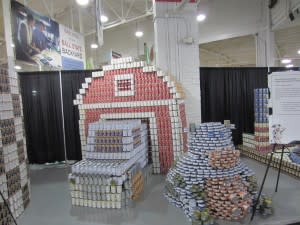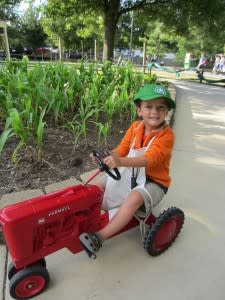 Veach's Toy Store Celebrates 75 Years (Richmond) - August 17 - I first experienced Veach's back in the spring and fell in love with the store.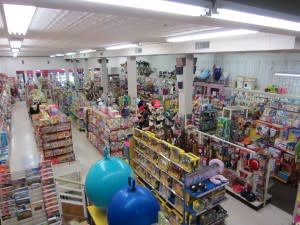 Since they will be celebrating their anniversary this year, they have a whole heck of a lot planned! From 11am-2pm visitors can take part in a dance party, sprinkler party, bounce house, chalk art, magician and outdoor games - just to name a few. Free cupcakes and goody bags will be offered to the first 500 in attendance. And a special bonus - other downtown businesses will host kids' activities and have something special to add to the goody bags. You won't want to miss this celebration! For more information on lodging and attractions in Richmond, be sure and visit their website.
Bean Blossom Blues Fest (Nashville) - August 22-24 - Gates open at 9am on Thursday morning. Bands perform on the main stage Friday and Saturday nights. During the other times - this is quite possibly the biggest jam fest in the Midwest. Folks bring their own instruments and play music around a campfire. For a full schedule, be sure and visit the event's website. And for more information on the Brown County area, be sure and visit their website.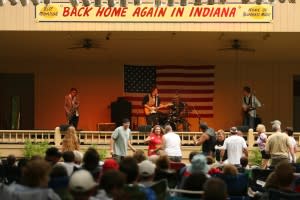 Swiss Wine Festival (Vevay) - August 22-25 - Located in Riverfront Park, this even features over 100 varieties of Indiana wines, big name entertainment (Tracy Lawrence!) and the Midwest Championship Grape Stomp. Be sure to check out their website for a full list of events and activities. For lodging and nearby attractions, visit Switzerland County's website.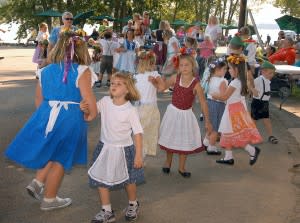 Aukiki River Festival (Kouts in Northern IN) - August 24-25 - Step back in time to a day filled with events unique to this spot and set from the 1700's through the 1930's. AND ... if you visit on August 24 you can also hit the Kouts Pork Fest. The pork fest is an annual event that features arts, entertainment and food. Two festivals in one town ... you can't beat that! To book lodging or check out nearby restaurants and attractions, visit Porter County's website.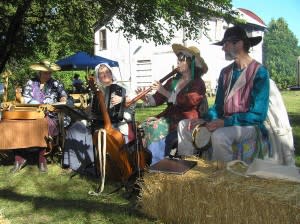 For more August events, be sure and check out Visit Indiana's event listings and take advantage of the end of summer!