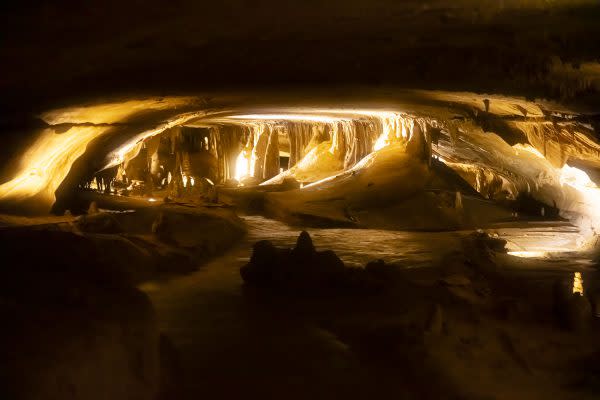 The U.S. National Park Service lists 30 national natural landmarks in the great state of Indiana - everything from Shrader-Weaver Woods in Fayette County, to Cowles Bog in Porter County, and Wesley Chapel Gulf in Orange County. Recently, however, I paid a visit to another national natural landmark in Crawford County - Marengo Cave. The cave was designated a U.S. National Natural Landmark in 1984.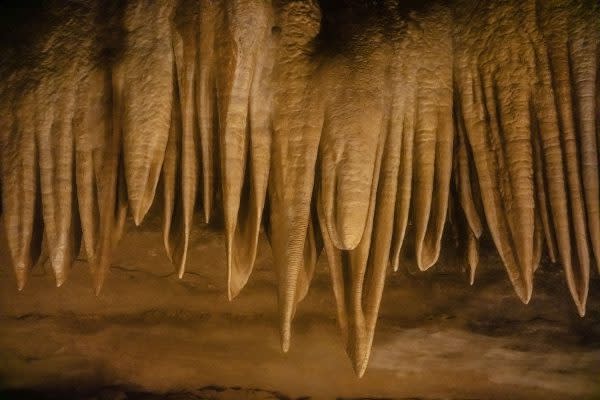 If you've never been, Marengo Cave is a spectacular cavern in southern Indiana and worth the trip to see it. Stretching across 7 acres, the 5-mile cave features amazing speleothems (stalactites, stalagmites) and spacious caverns. The U.S. National Park Service describes Marengo as a "textbook example of a cave in its middle stage of development. Marengo Cave is the most profusely decorated cave known in the Interior Lowlands biophysiographic province, with cave features of the highest quality."
Visitors can take one of two different tours (or go on both) throughout the year. On this trip, we took the Dripstone Tour, which features massive rooms, underground pools, and some stunning totem pole stalagmites. The Crystal Palace Tour isn't quite as long but has way more rock formations. If you have the time and money to do both, I recommend it.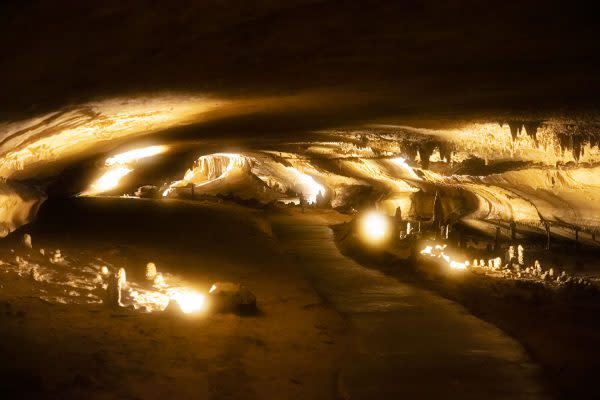 The cave took millions of years to make, as water poured through the porous limestone to 'carve' out the cavern's passageways. Underneath the main corridor lies two parallel underground streams. They aren't accessible for public tours, but it's still fascinating to know that the cave is still forming and will continue to develop long after we're gone.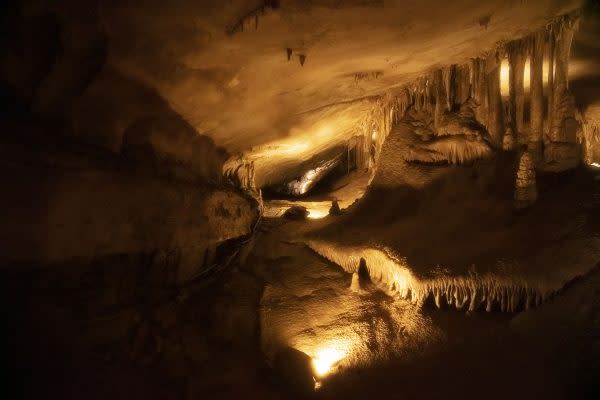 The discovery of Marengo Cave is steeped in a bit of myth, with at least three versions of how it was uncovered. All three have a common narrative: in September of 1883, two siblings, Orris and Blanche Hiestand, stumbled upon a sinkhole (or were chasing rabbits down into a sinkhole) and discovered the cave. They informed the landowner on whose property they were trespassing and, after he did his own exploring, opened the cave for tours.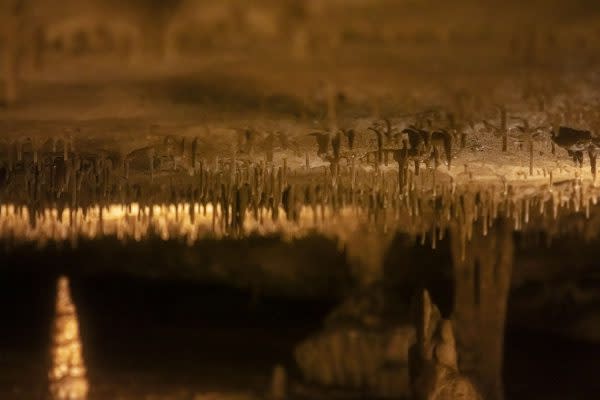 Marengo, Indiana, then as now, is in a rural setting - it lies due east of Patoka Lake, at the edge of the Hoosier National Forest, and about 13 miles from the Ohio River. In its earliest years, visitors traveled to the cave along the Louisville, Evansville, and St. Louis Airline Railroad. Visits to the cave dropped significantly in the mid-20th century, but when Interstate 64 was finished, Marengo Cave became much more accessible for those seeking to explore it.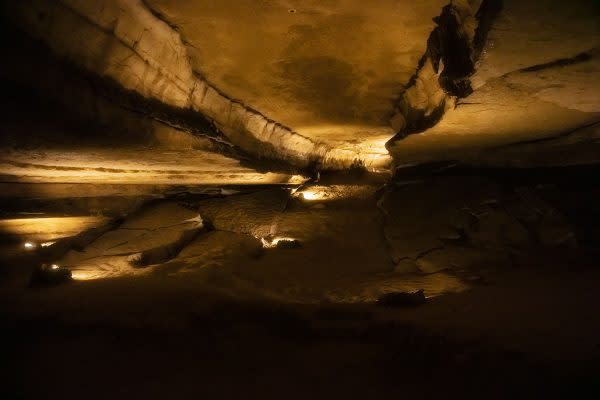 There are at least 1,000 known caves in the Blue River watershed area, the biggest and most well-known is Marengo Cave. The Blue River area sits over karstland, a particular kind of topography where water dissolves through underlying porous rock, like sandstone or limestone. The karstland in southern Indiana has created many beautiful geologic features, including Marengo Cave.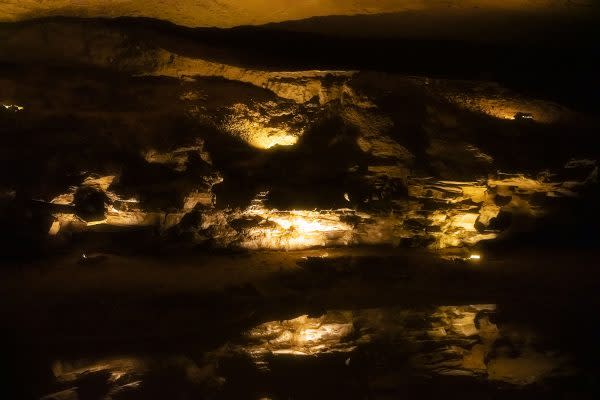 Marengo Cave is also located in a 122-acre park. In addition to the cave tours, visitors can also mine for gemstones, camp, and pedal kart. The park and cave are excellent places to visit with family, including small children. Just make sure you bring a jacket (at any time of year), as the cave tends to be chilly.