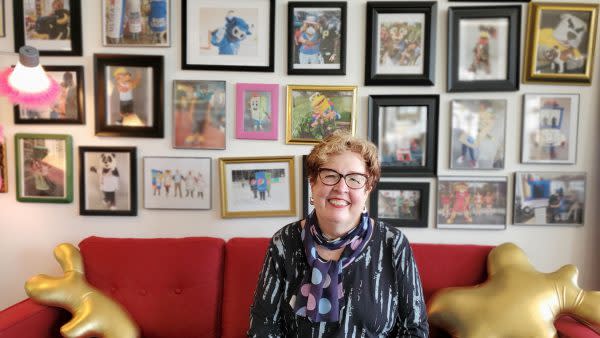 Jennifer Smith thought she was pursuing a career in making avant-garde theater costumes, but when the casual nature of theatre costumes and budgets didn't meet her style, mascots knocked on her door. She's always been interested in conceptual costumes, "Things as costumes." 
In 1986, the beginning of mascots, people were really interested in mascots so Jennifer found herself at ground zero in the industry. Her grandfather was an upholsterer. Thanks to him, it's in her DNA to cover large things with fabric, but for her, it's covering humans and turning them into something new.
How does one find themselves immersed in the world of mascots for NCAA teams and international brands? It all starts with a sexy salmon.
The first mascot that Jennifer created was a Sexy Salmon for the opening of the Seattle Aquarium. In those earlier days of her mascot career, she also created a wearable clarinet for the symphony and a chocolate chip cookie.
One of the first mascots was the Phillie Phanatic and not only did he pave the way for teams from college level to professional to have a fun-loving mascot that would draw families to the games, but he also paved the way for Jennifer's business to take off. Every company and every team needs a mascot. It's a fun-loving way to connect with children and fans. People travel to see their favorite mascots, not just their favorite athletes.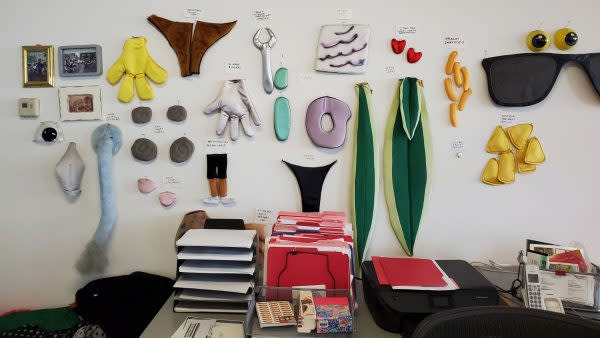 NCAA & Other Famous Mascots
Jennifer created the official NCAA mascot, J.J. Jumper as well as the mascots for many other NCAA teams. Among them is George Mason University. The NCAA is a great partner for Avant Garb Mascots & Costumes because while the NCAA promotes safety for athletes on the field, Jennifer and the team behind the National Mascot Association promote mascot safety.
Jennifer may not be the one to ask about the standings of sports teams, but she certainly knows all of the mascots and has the best stories about them.
"Sluggerrr (Kansas City Royals) has a disco routine that's great!"
When asked about her favorite mascots out there, she has a list, and it seems to include everyone. "Benny the Bull, the performer."
"Boomer. Incredible. What he does...Oh my goodness!" she exclaims.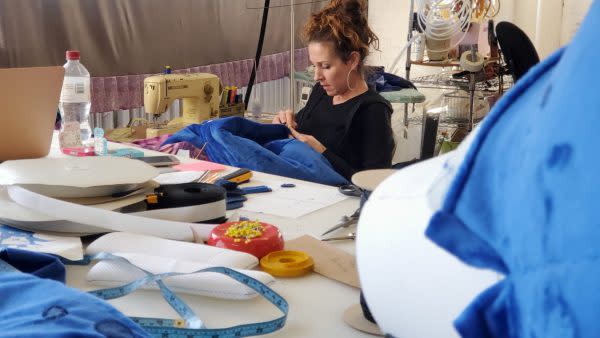 Jennifer and her daughter Anne make a great outer shell for mascots. Most of the famous Indianapolis area mascots were created by Jennifer's company; Rex from the Children's Museum, Nitro for the Indy Fuel hockey team, Zeke for the Indy Eleven soccer team and so many more.
The Mascot Hall of Fame Interactive Children's Museum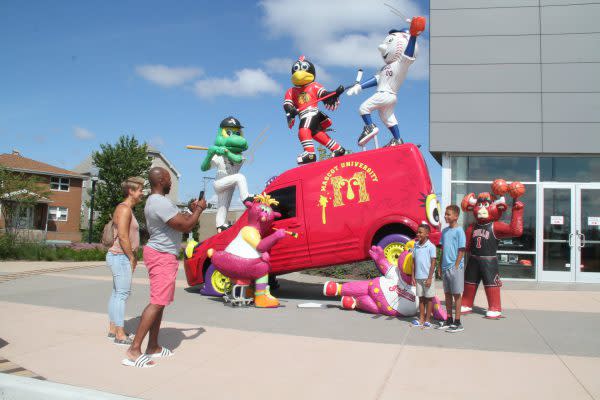 Mascots are all over the world, but only Indiana has a museum dedicated to immortalizing these works of art and the humans inside them. The Mascot Hall of Fame in Whiting, Indiana sits inside a curiously designed building that houses a hall of fame and a hands on museum dedicated to teaching children and adults about the craft of mascot building.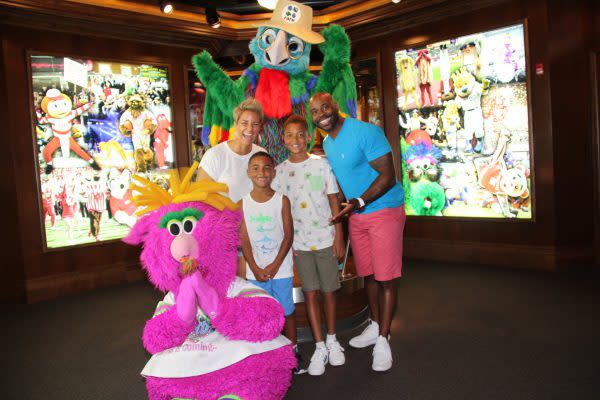 With interactive stations where guests can shoot a t-shirt cannon, audition to be a mascot, build a giant mascot using parts from the "Limb Locker" and work on their mascot skills using a giant glove simulator, everyone who visits will walk away with a new appreciation for mascots and mascot makers.
Children love the Mascot Hall of Fame and they'll spend hours playing and having a good time as they learn.
Notes for Future NCAA Mascots
The interior is where it matters. Mascot costumes are made with an interior structure and engineered to keep the performers secure and comfortable. "We always put out a mascot manual with each one with lots of safety stuff," Jennifer says
Remember, it's not just about the interior build of the costume. Jennifer says, "it's not all about the designer, even if you don't love the design of the mascot, the performer can really make it. The performer is what really makes the mascot."
Start following mascots on social media. Mascots don't speak but they've certainly found their voice and come to life online. Jennifer keeps tabs on the mascots that she's created but she's also watching her favorites even if they were created by one of the few other mascot designers out there. Maybe someday you'll make the list of mascots she tells stories about.
There may be 10 mascot companies in the whole country, "We're really the best when it comes to artisanal small-batch handcrafted mascots. We make them come alive. Everything is custom made, we have our eyes and hands-on every little thing."
And the big things too. Have you seen the shoes on these things?