Living so close to downtown Indianapolis, I often take for granted what is right out my back door. Within 15 minutes I can be downtown and one of my favorite destinations is Mass Ave.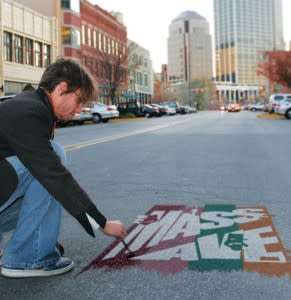 Photo Courtesy of Indianapolis Convention and Visitors Association
Recently, I've attended a few shows at the Old National Centre (Murat for those of us that have been around awhile) and am happy to be going back next month to catch Sister Act the Musical. If I could, I would catch a show there every month. Excellent shows in a beautiful venue...can't beat that.
But it isn't just shows that draw me into Mass Ave. It might be the unique store, Silver in the City, which helped me with more than its fair share of Christmas shopping. With an excellent assortment of locally inspired gifts you will not leave empty handed. Trust me.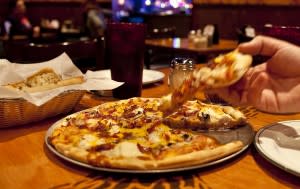 Photo courtesy of Indianapolis Convention and Visitors Association
Or maybe it is the fantabulous (I know ... not a word, but fitting nonetheless) pizza place Bazbeaux (my mouth is watering thinking about the Colossus pie right now). But if you aren't the pizza type (and that must mean you hate life), try Bru Burger. Oh. my. word. One of the juiciest and most delicious burgers I've had in a long time.
Or perhaps it is Mass Ave Toys. No matter what your age, you are sure to find your inner kid again when you step through the doors. Not sure what you are looking for? Just tell them the age and gender of who you are buying for and they will immediately show you appropriate gifts.
Or just maybe it is The Flying Cupcake. Between the Red Velvet Elvis and Pretty in Pink I can't stop myself from having more than one.
I guess it doesn't really matter why I go to Mass Ave. Just that when I get there, I know I will eat plenty, shop til I drop and be entertained. Sounds perfect.
If you can't see the video above, click here to view it.