Fans of k.d. lang and e.e. cummings rejoice! The "moontree music fest" is coming to Greensburg, Indiana (Decatur County) Saturday, September 7, 2013.
Clarification: k.d. lang and e.e. cummings will not be at the "moontree music fest." Rather, the festival is purposely spelled in all lower case letters, so I was just, uh... never mind.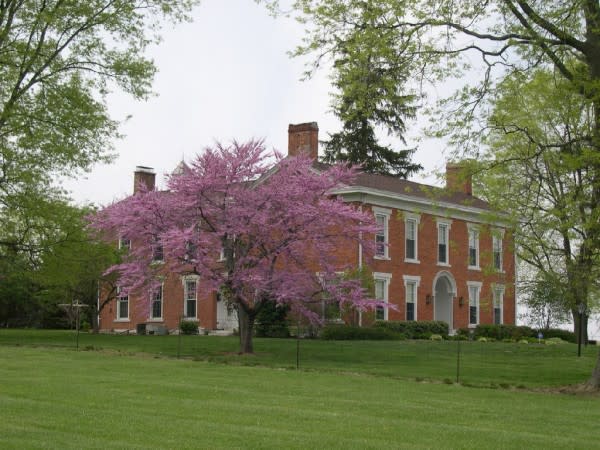 The festival will be held at High Point Orchard at 3321 N. Old Highway 421, which is spelled with capital letters, and will start at 4:00 pm. The event will showcase bands from around the Indiana/Ohio/Kentucky area from folk-rock to cross-over country, 70s hits, Top 40 rock, to blues and pop. Bands include:
The Slinkys
The Warrior Kings
the Jester Kings
Kink Ador (featuring Nick Hamilton of Greensburg)
Each band will play for 90 minutes, with local comedians taking the stage between music sets.
The festival will also feature wine and beer tasting tents and feature locally-made craft beers and wines from southern Indiana, while High Point Orchard Café will offer apple coleslaw and apple pie, plus pork barbecue and "loaded" potato salad.
And you can't have a festival without having artists in attendance. "moontree" will have several arts and crafts booths from around Indiana, including metal workers, glass blowers, and woodworkers.
Tickets for moontree music fest will be available at Art on the Square Gallery in Greensburg, or online at www.artsingreensburg.org for $15, or $20 on the day of the show.
Photo credit: High Point Orchard