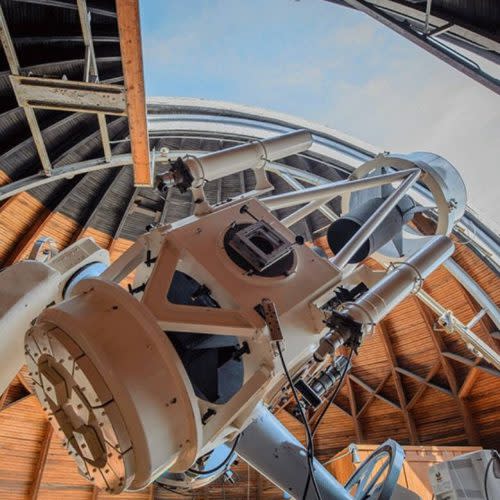 How long has it been since you've visited Morgan County, Indiana? Really visited - not just driven through on your way to somewhere else? It might be time to add this small town destination to your must-visit list. For those not in-the-know, there are lots of great changes taking place in Morgan County communities, as both Martinsville and Mooresville enjoy  ongoing revitalization of their historic downtown areas. In fact, we happen to know about a few things on the horizon that will have you really excited about visiting the area! Here's a list of the eight things we're most excited to see in 2018:
1. Completion of Bicentennial Park This fun new public space is Mooresville was open for in Victorian Christmas, but wasn't quite finished yet. We can't wait to see the completed project once the finishing touches are done... but we're even more excited about the public green space this brings to the center of town. The mini park includes a small outdoor performance venue, and public restrooms as well! We can't wait to see fun events scheduled in this beautiful new space that honors the Home of the Indiana State Flag. (Mark your calendar for this year's Mardi Gras Block Party event on June 21 that will utilize the new space!)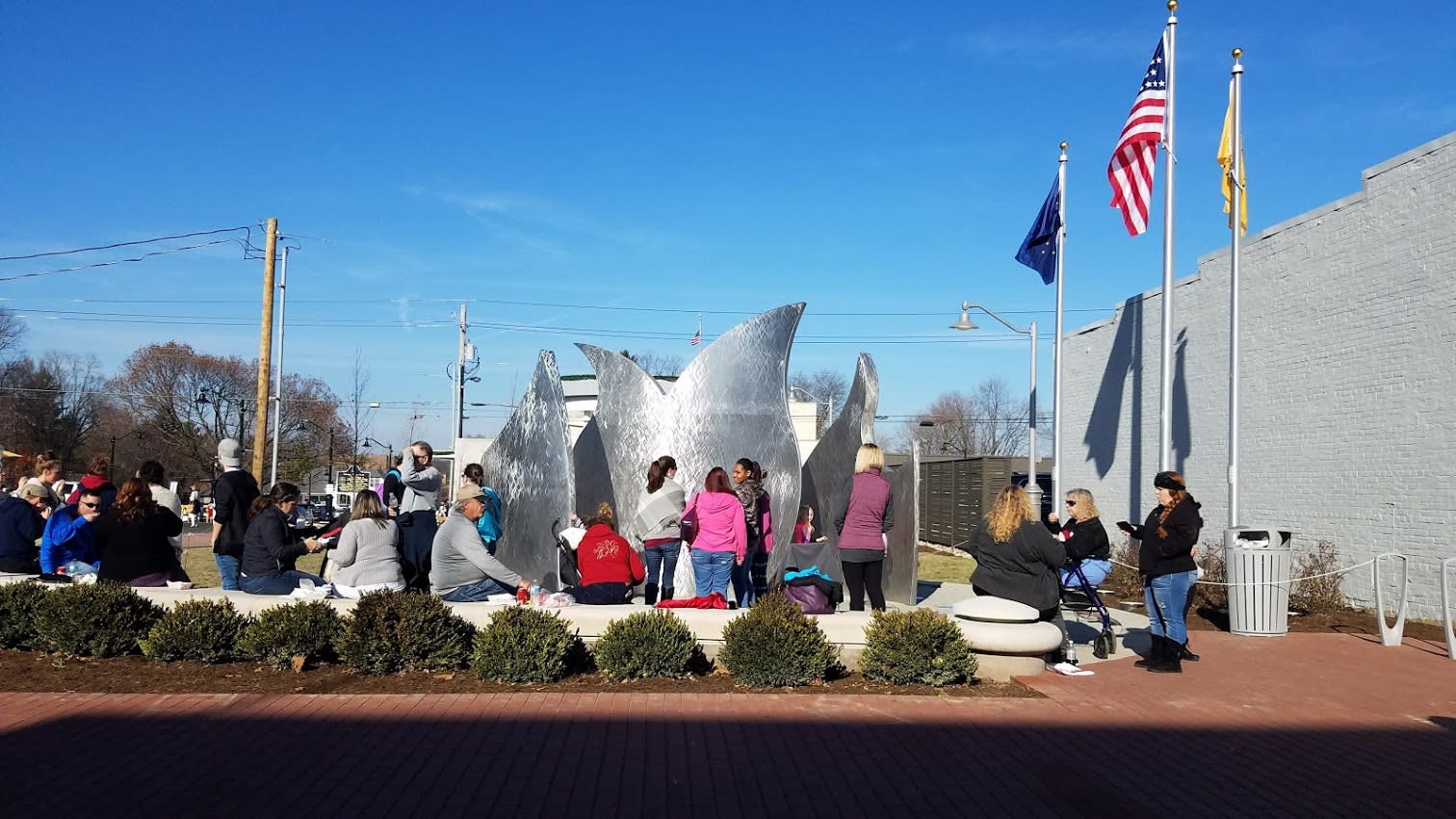 This new public space in downtown Mooresville celebrates the town's history as the Home of the Indiana State Flag. ,
2. Live Music & Fun Events at 21 North Eatery & Cellar We hope you've already had a chance to enjoy the atmosphere and chef-inspired cuisine at 21 North Eatery & Cellar in downtown Martinsville. In case you haven't, here's a couple of new reasons to get there soon. They are now hosting live music and fun culinary events in addition to their normal lunch and dinner menu. Local and regional musicians will be performing on most weekends. There may even be some upcoming wine and beer pairing events. Also watch out for fun events in their outdoor dining space - coming soon!
3. Holy Smoke Hog Roast Company If you've driven through downtown Martinsville lately, you may have noticed lots of recent changes to the building across from the Post Office on Main Street. The space is set to become another new downtown eatery! Holy Smoke Hog Roast Company has been a full service caterer for years, and they will open their new restaurant sometime in the spring of 2018. We can't wait to welcome this new family-owned and operated local dining option to the area. Come enjoy the outdoor dining space with friends (it'll be dog friendly, too, so you can relax after a hike at Morgan-Monroe Forest with your best dog pal)!
4. Waffle Whitch Comes Downtown Already a fixture in the local dining scene, the Waffle Whitch features yummy, flaky croissant waffle and panini sandwiches, made-from-scratch soups and simply scrumptious desserts. We hear they'll be moving to a new location just steps from the downtown Martinsville square in early spring of this year. We don't know about you, but we're looking forward to having them in the downtown area, where it will be easier for visitors to discover their magical goodness!
5. 100 Year Anniversary Kickoff The Martinsville Candy Kitchen will turn 100 years old in 2019. They're kicking off a year-long celebration, beginning in April of this year! We'll keep you up to date on more details as we find out, but beginning in April (the 15th anniversary of the current owners, John and Pam Badger), they'll make one batch of candy canes each month that will sell at a special "throwback" 1919 price! Only the one batch will be sold at these special prices, so be sure to watch their Facebook page for these special pour times. Each month a different flavor will be featured. (Don't miss their fun clover-shaped candy canes for St. Patrick's Day as well.)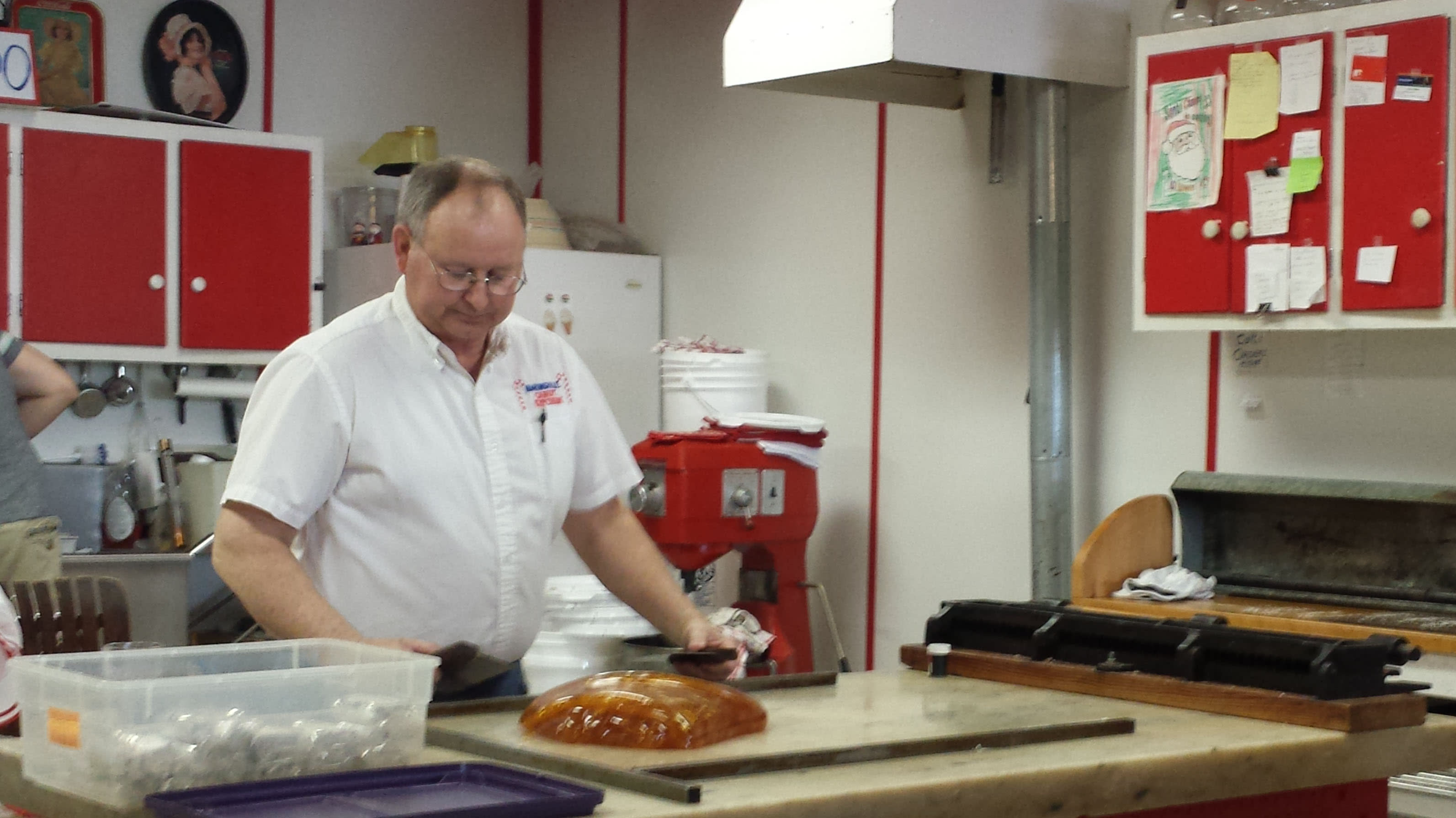 Owner, John Badger, works with the molten sugar mixture that will become the Martinsville Candy Kitchen's signature candy canes.
6. New Fables & Fairy Tales Bookstore The kids will love this one - early summer, 2018 will bring warmer weather and even more changes as part of the dramatic transformation underway in downtown Martinsville. One change we're super excited about is the arrival of a fun new bookstore to the downtown area - Fables & Fairy Tales will be located on Main Street between Berries & Ivy Country Store and the Martinsville Candy Kitchen! They'll be hosting special events as well as bringing a fun new shop to the downtown area. We can't wait to enjoy this fun new addition to downtown Martinsville!
7. White River Greenway at Old Town Waverly Park Okay, we know, technically, this two-mile trail has been open for a bit. The trail was paved last fall, but many aren't yet aware of this new Morgan County treasure! When the weather warms a bit, we can't wait to explore this smooth paved surface that parallels the White River. We're particularly excited about spring when migratory birds will be abundant along the river. This trail makes the river more accessible to all - whether you're out for an early morning walk with the birds, an afternoon bicycle ride or an outing with friends! Be sure to check it out in 2018, and watch for fun traditional craft demonstrations as the park as well. There is space set aside at Old Town Waverly Park for demonstrations of blacksmithing, tin smithing and more.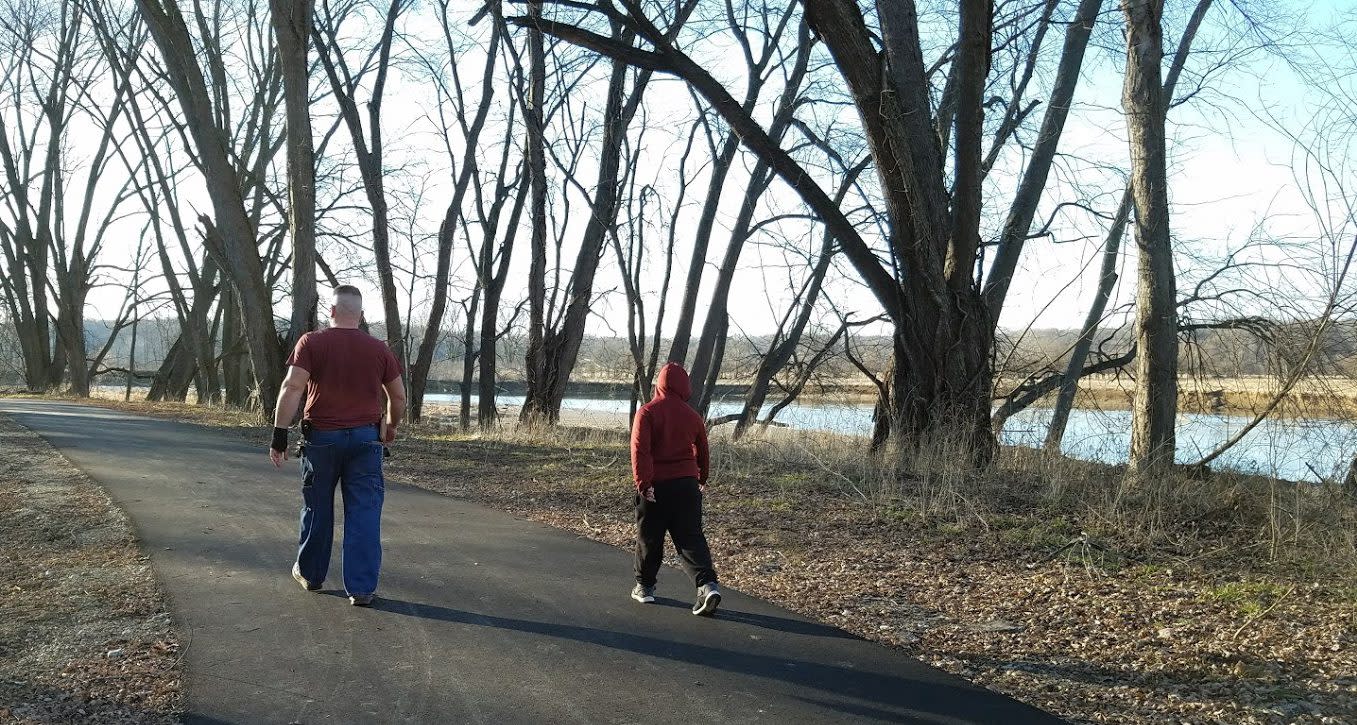 A father and son walk along the White River Greenway at Old Town Waverly Park in Morgan County.
8. Link Observatory Space Science Institute While not a new development by any stretch of the imagination, we're always excited by the offerings of this hidden Morgan County gem. Link Observatory was built by Dr. Goethe Link, an amateur astronomer. Now owned by Indiana University and operated by the non-profit NASA-affiliated Link Observatory Space Science Center, this amazing place is open to the public three times per month. The first Saturday evening of each month brings public observation hours using the large telescope and smaller ones as well. One Thursday each month, the facility is open during the day for visitors to explore. The experts at Link (some of whom use to work for NASA!) present a fun multi-media presentation at the Mooresville Public Library on Saturday each month, followed by observation at the Observatory location (don't worry - there's a free shuttle to get you there and back).
For more information on what's coming up throughout Morgan County, log on to Visit Morgan County's website. Their latest blog posts and calendar of events will keep you up to date on what's happening in the area, or you can browse the site to find fun things to do and new eateries to discover!