Sounds odd, right? But a great combo! I recently spent a morning up in Anderson at Mounds State Park and finished it off by having lunch at The Toast (a local establishment), but more to come on lunch later.
First ... Mounds State Park. It has been a while, but we did camp there with some good friends of ours a few years back. We thoroughly enjoyed the hiking and the camp sites. If I went back to camp again, I'd be sure to take advantage of the pool and splash pad. When we went it was fall so not quite conducive to swimming!
On this visit however, I got to focus on a few other highlights of Mounds that were new to me, for example, the visitors center. Open year-around it features a wildlife viewing room, animal displays and interactive games. It held my 4-year-old's attention for over a half hour. Pretty good I thought!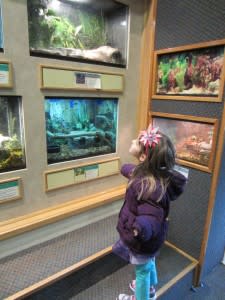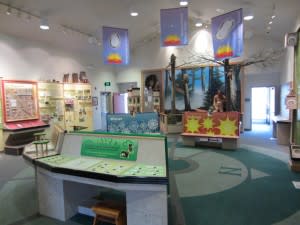 Then, with a little help from interpretive naturalist DeWayne Hook I learned quite a bit more about the mounds themselves. For starters, they are also called earth works. Who knew? I also learned that some were ceremonial and others were more useful (like for their trash). And probably the most note worthy new fact - they were build around 160 BC. I had no idea they were that old. Truly these are much more amazing when you have the help of a tour guide to explain what you are looking at and what it all means. Why? Because this is what it looks like to you ...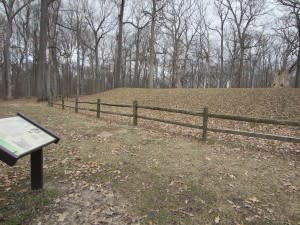 And this is how it will be interpreted by the naturalist ...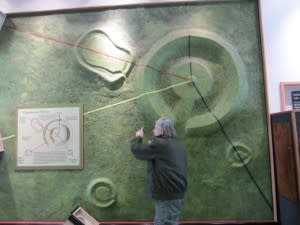 The last stop on our tour was the Bronnenberg home. Built around 1840, it is recognized by the National Register of Historic Places and learning more about their family and the home was fascinating!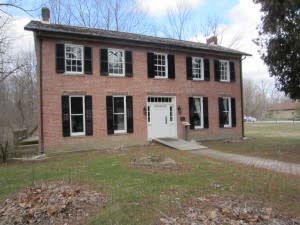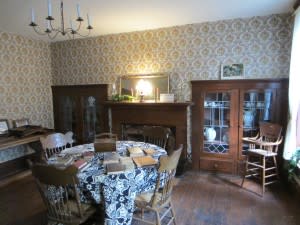 After all that walking, we decided to grab some lunch at a local diner, The Toast Cafe.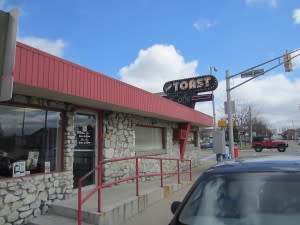 Located in the heart of downtown Anderson, you will feel like a local when you step foot inside. Everyone knows everybody in the restaurant. Sometimes they even know what you are going to order! We filled up on some down home food.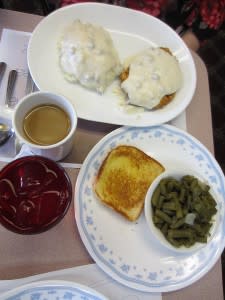 For me, it was a struggle deciding between breakfast and lunch, but as usual the tenderloin won! And I'm a HUGE fan of anyone that puts cheese sticks on the menu as a choice for a side with NO up charge!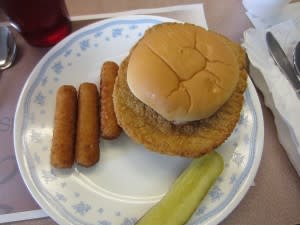 Great morning, great food. Gotta love it. Gotta visit.