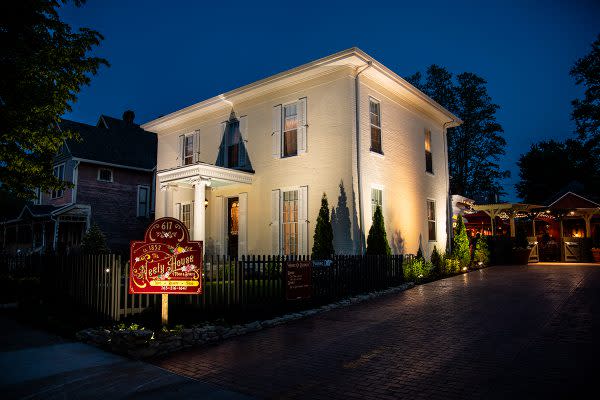 Muncie is undergoing a bit of a culinary renaissance of late. With the establishment of several new local restaurants and breweries, Muncie is now an ideal stop for those looking for great dining options. Leading Muncie's revitalized fine dining scene is the Neely House, an elegant restaurant designed to provide patrons an experience centered on great food, regional ingredients, local history, and excellent service.
As a member of the Indiana Foodways Alliance, The Neely House is part of the Indiana Culinary Trails Passport. By checking into the passport at Indiana restaurants, you can earn rewards! Learn more about the passport and get signed up.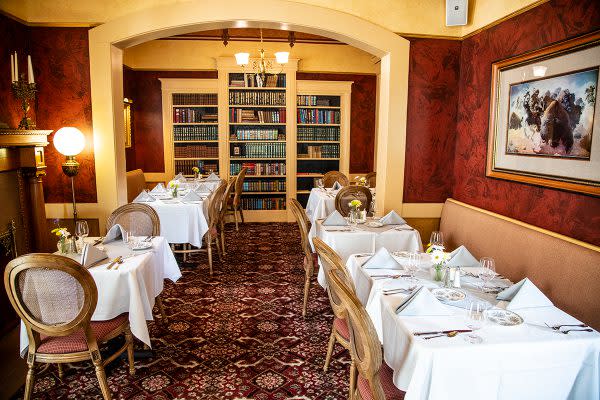 The Neely House opened in fall of 2018 as an upscale dining experience. Founder and owner Russell Irving sought to provide an establishment that connected local history with locally-sourced food, in a fine dining experience unmatched in the city of Muncie. With food sourced both from regional farms and from the on-site garden, the "entire experience is designed to celebrate an appreciation of Love, Beauty and Food."
Image courtesy of Ball State's Bracken Archives and Special Collections.
The Neely House was established in the 1852 house of Thomas S. Neely, a 19th-century blacksmith, industrialist, photographer, and farmer. Neely was partly responsible for helping to lead Muncie from an agricultural backwater into an industrial center after the Civil War.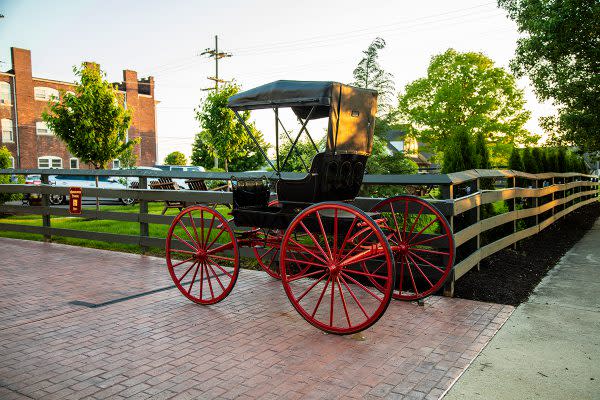 We know a lot about Thomas Neely, primarily because he kept a diary from 1860 until his death in 1901. The diary is preserved at Ball State University's Bracken Archive and Special Collections and has provided Irving and his staff with historical details that have been integrated into the restaurant.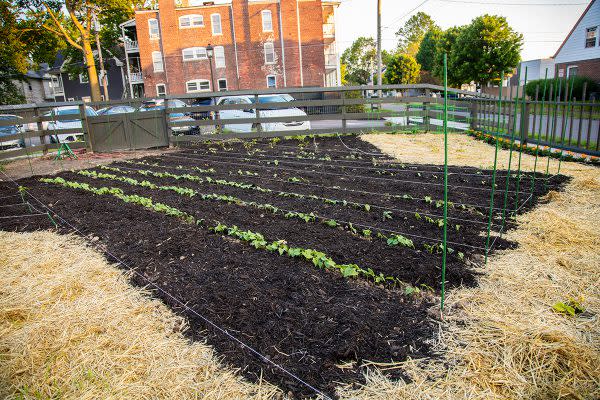 In the writings, Neely kept an extensive record of his home improvements, his garden, and his orchard. Irving worked to rebuild the garden and replanted the orchard, matching closely to Neely's original plantings.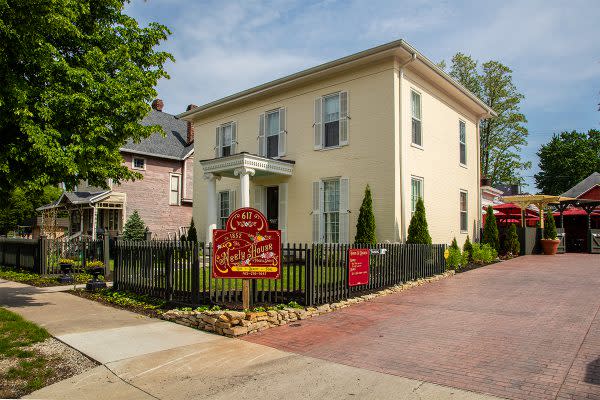 The house itself has undergone significant restorations. This is actually the second time Irving has owned the home. When he first purchased the Neely Homestead, he began restoration work to restore the house with the intent of living in it. He later sold it, but when it came on the market again a few years ago, he purchased it for a second time, but this time around with culinary aspirations.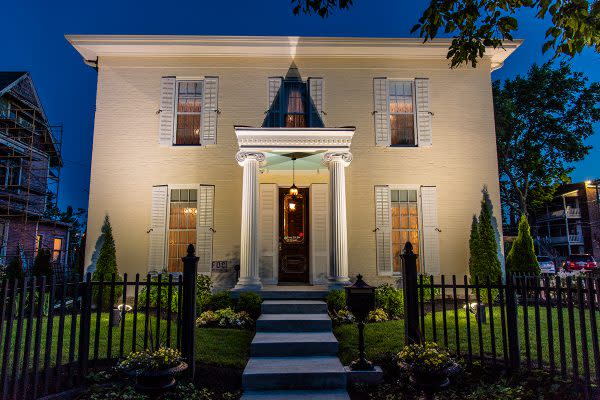 Today, the Neely House is restored to its original splendor, or rather, restored to several original splendors. The house changed significantly over the years that Thomas Neely and his successors owned the property, which required Irving to decide how best to restore it. Does the house get returned fully to the original 1852 Greek Revival design, or to another era of its existence?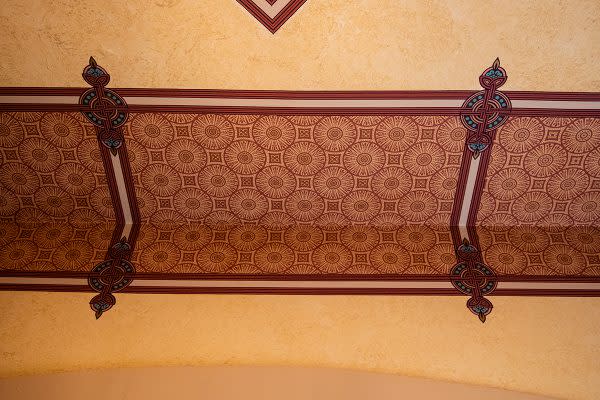 Irving opted to re-interpret the restoration as a timeline, with the front of the house reflecting the original Greek Revival style. Then, as patrons and guests move through the house, the restoration reflects different periods in architectural style and interior design.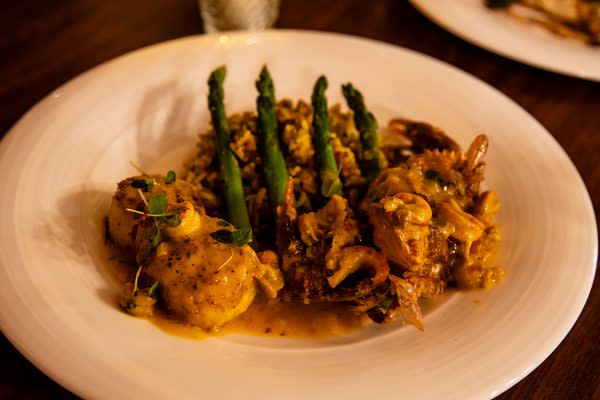 Even if you aren't a lover of history, you'll love the food.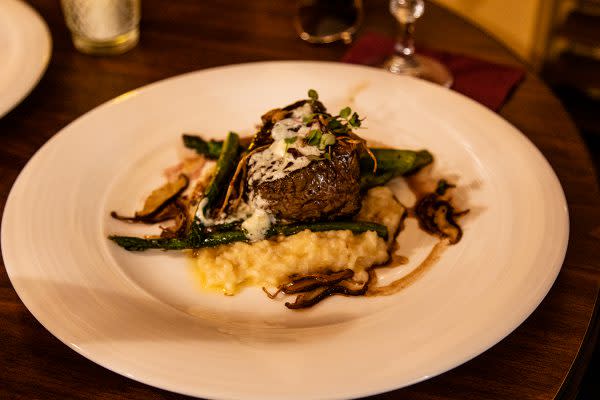 The menu offers small plates (such as yellowfin tuna, crab cakes, and pork rillette), soups and salads (the endive salad is my favorite), and changing entrées (duck breast, palmetto catfish, rack of lamb, filet, and porchetta).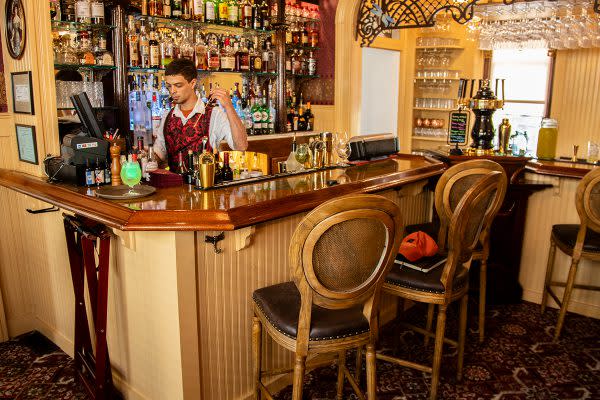 The Neely House also features an excellent bar, stocked with regional liqueurs, spirits, beer, and wine.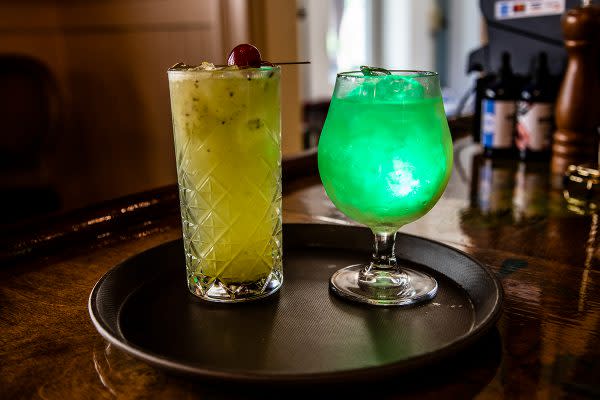 The bartenders are expert mixologists and often come up with unique drinks found nowhere else.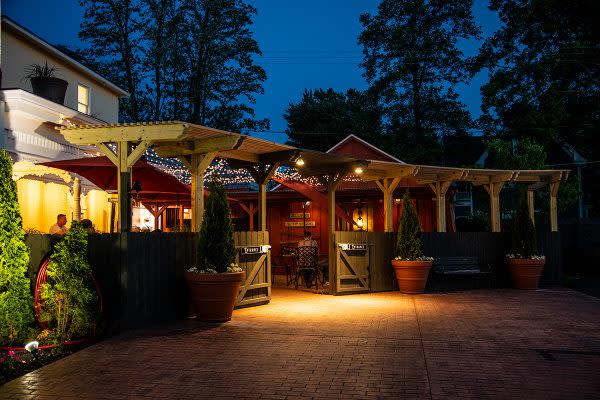 Finally, the fine dining experience alone is worth the trip. The service is excellent, as is the atmosphere. In warmer months, a large patio offers guests another kind of experience to take advantage of great weather...it also means your second visit will also be a unique experience.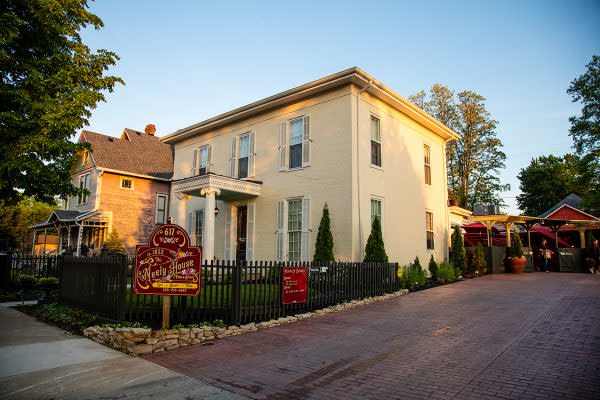 The Neely House is located in Muncie's historic Emily Kimbrough Neighborhood at 617 East Adams Street. They do accept walk-ins, but reservations can be made by calling (765) 216-1647. For the latest updates, follow their Facebook page.