I went to college just down the road from Muncie and often found myself there to shop and eat somewhere other than the dining commons. But this week I had the opportunity to go back and visit with my daughter and hit some of their top sites.
The first and foremost stop (if you have a child) is the Muncie Children's Museum. Located just south of the downtown area, we spent a good couple hours there playing, playing and playing.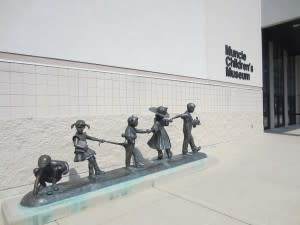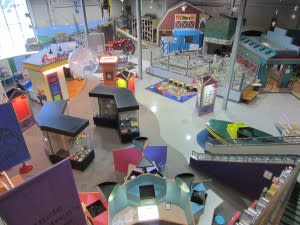 Maggie learned how houses were constructed ...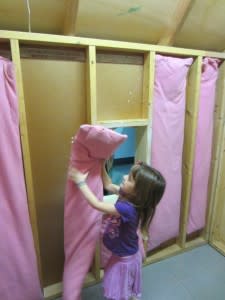 Drove a tractor ...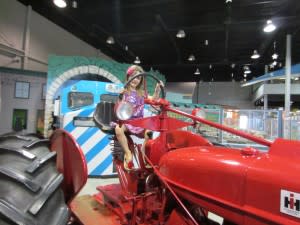 And even worked on a car ...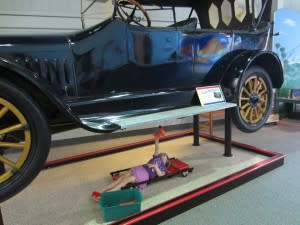 My least favorite moment was realizing that these are now in museums. I feel old.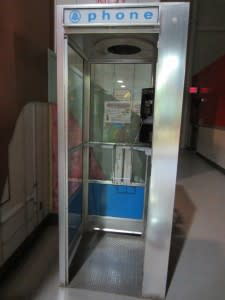 Our stomachs were growling and we needed a break, so we headed just west of town (about a 10-15 minute drive) to Cammack Station. Formerly the home of a local grocery store, Cammack Station now serves up my favorite foods: tenderloins, fries and root beer floats (among other items of course!).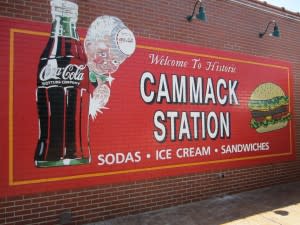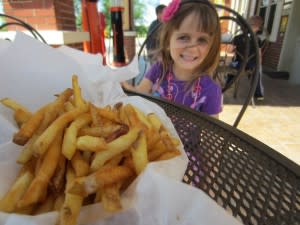 It was a beautiful day and after eating lunch outside, we knew it would make for a perfect afternoon to explore Minnetrista Cultural Center. Minnetrista is a museum and cultural center with exhibits and programs that focus on nature, local history, gardens and art.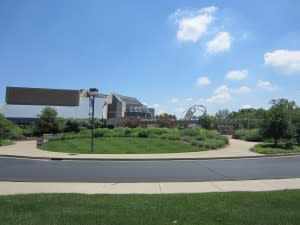 But let me tell you a little about their history. Ever seen/used/drank out of a Ball jar? The Ball Brothers (five of them to be exact) moved to Muncie in 1887 and brought their glass manufacturing business with them. They purchased land on the north bank of the White River and built six houses along the river (with a boulevard in front) for all of them to live in - beside each other. Just take a moment and picture your entire family on one street. The houses are beautiful but mainly used for special events so we didn't get to enter them. But we did admire them!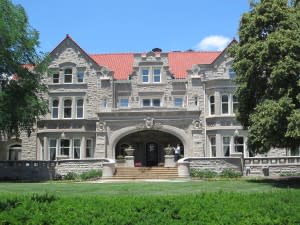 We did get to explore the magnificent gardens that surround each home ...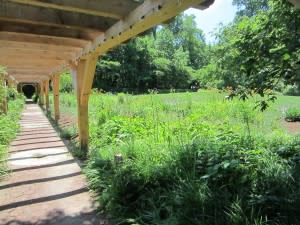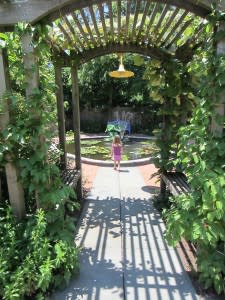 Not to mention the Nature Area that features native Indiana land types.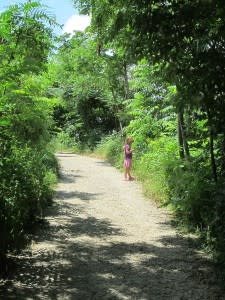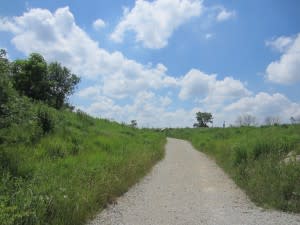 We also made time to visit the second floor of the museum which features changing exhibits. This time it was BUGS! Huge bugs! We got to see what butterflies and roaches would look like if they were our size. (Note to self: large, life-size roaches don't settle well with four-year-old girls - at least in my experience!)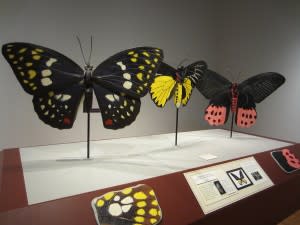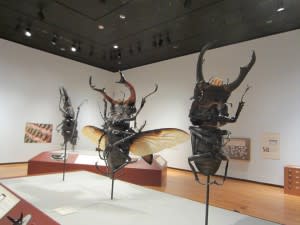 You can find out more about Minnestrista on their website. There is a small fee to visit inside the museum, but the grounds are totally FREE to walk around and explore!
All in all a great visit to Muncie. For information on attractions, lodging and dining, be sure and visit the Muncie CVB website.