Where are the most beautiful, fun, friendly, patriotic, best food and best place for geocaching located? How about Nashville, Indiana!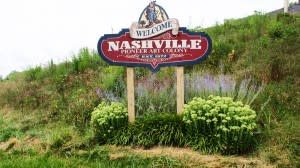 Yes that's right, according to the Best of the Road 2013 Competition; Nashville, Indiana has been nominated as one of the "Best Small Towns in America." With six categories to vote for (Most Beautiful, Most Fun, Most Patriotic, Friendliest, Best Food and Best for Geocaching), Nashville currently has votes for most beautiful, most fun and friendliest. Although there can only be one winner in each category, Nashville is hoping to grab the title of friendliest.
Nashville (located in Brown County) is a charming, small town that has plenty to offer for all ages. In fact, there's so much going for this town I don't know where to begin.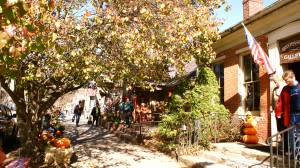 How about we start with the activities they have, ranging from art galleries and classes, to live music and entertainment at the Brown County Playhouse. Love the great outdoors? Explore over 170,000 acres of forestland on foot or horseback, or zip line through the scenic Brown County at Valley Ranch Retreat. Not feeling outdoorsy? No worries! Pamper yourself with healing arts, yoga, a massage or spa treatments. Bringing the kids? Enjoy activities such as gem mining, or travel back in time as cowboys from the Wild West at Nashville's Image Olde Tyme Photography.
Hungry? Grab a bite to eat at one of the various restaurants Nashville has to offer, ranging from pizzerias to Mexican food, to your local sandwich shop. Save room for dessert? Then stop in for ice cream at Miller's Ice Cream House, or grab a sweet treat at the Candy Dish. Over 21? Grab a drink at Big Woods Brewing Company, or enjoy a wine tasting at Chateau Thomas Winery.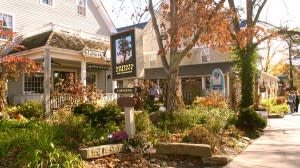 Have an itch to go shopping? Then check out the local shops in Nashville, which includes handmade leather products and blown glass from local artists. Not sure what you're looking for? Then the Olde Time Flea Market is the perfect place to shop, selling a wide variety of merchandise.
At the end of the day, cozy up in one of the log cabins at the Abe Lincoln Lodge, or enjoy some R&R and a complimentary breakfast at the Artist Colony Inn, which is located in the heart of Nashville. Got an RV? Park it and spend the night at the "Little Smokies," or more commonly known as Brown County State Park. No matter where you decide to stay, you're guaranteed the peaceful sounds of the country.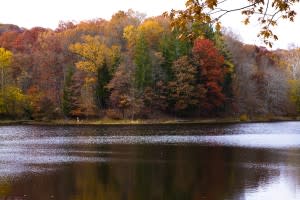 While this is just a glimpse of everything Nashville has to offer, and not to mention its beautiful, picturesque storybook scenery, it's no wonder why they're nominated as one of the "Best Small Towns in America."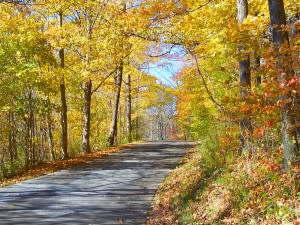 So what can you do to help Nashville win? Vote! Head over to the www.bestoftheroad.com where you can vote once a day, every 24 hours in any category. After voting, upload any reviews or photos you may have of your experience of Nashville to help others (and the judges!) see why it's such a great town. Finally, spread the word! Share on Facebook, Twitter and get your friends (and even your friends' friends) to vote.
Voting, which began on July 1, will end on September 3, 2013. The winning towns will be announced on October 7 and will receive a feature in the 2015 Rand McNally Road Atlas. In addition, a free custom iPhone app and online travel guide will promote the town as a top destination.
To vote for Nashville as one of the "Best Small Towns of America," click here.
For more information on Brown County and Nashville, Indiana, visit http://www.browncounty.com/.