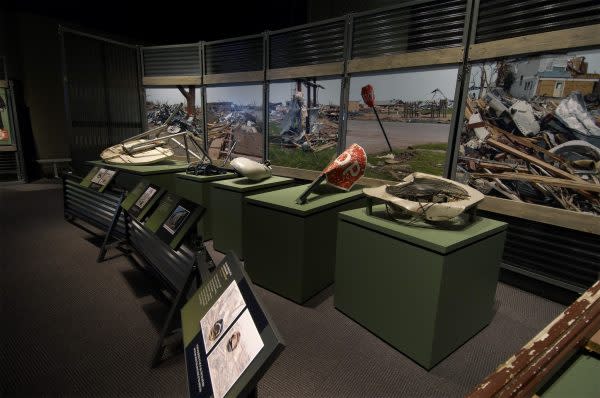 Tornado wreckage on display in the exhibit gives visitors perspective on the raw power of a natural disaster.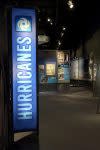 Come witness the raw power of nature in Nature Unleashed: Inside Natural Disasters at the Indiana State Museum, March 11 - May 29, 2017. Explore the science behind earthquakes, tornadoes, hurricanes and volcanoes. See what causes the ground to shake, the wind to spin and rock to melt, and hear firsthand accounts about what it was like to live through a natural disaster like Hurricane Katrina.
Nature Unleashed: Inside Natural Disasters is a traveling exhibit on loan from the Field Museum in Chicago. The exhibition features several dynamic and interactive experiences for all ages to learn about the geological and weather forces that helped shape our earth. It also explores how humans can impact future natural disasters, shedding light on what, if anything, can be done to prevent such disasters in the future, and how technology has evolved to create better detection and warning systems.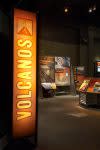 Nature Unleashed allows visitors the opportunity to simulate an earthquake, build a volcano and then watch it erupt, experience a tornado in a circular theater featuring the only footage ever captured inside a twister, and watch as the 2004 Indian Ocean tsunami swept across the globe. The exhibition also features several items recovered following the EF-5 tornado that struck Greensburg, Kansas in 2007. Audio recordings go beyond the headlines and share the true stories of those who lived through Hurricane Katrina.
The museum will offer special programming during the exhibition including pop-up Naturalist's Lab demonstrations and Taste of Science with Rolls-Royce at Bier Brewery on April 24. There will also be several school and public programs featured during the exhibition's run at the museum.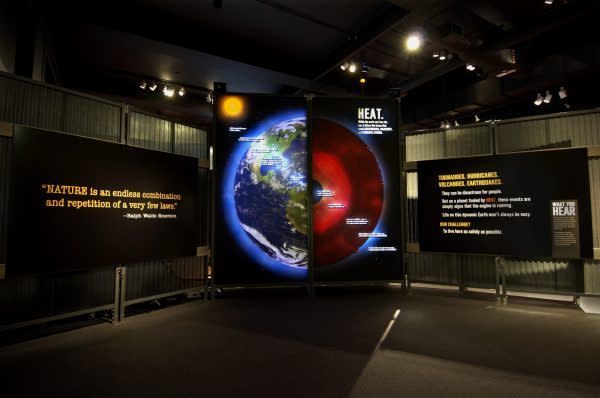 Nature Unleashed is presented by Lilly as part of the Year of Science. The exhibition is contributed to by Rolls-Royce and Purdue Science: Department of Earth, Atmospheric and Planetary Sciences.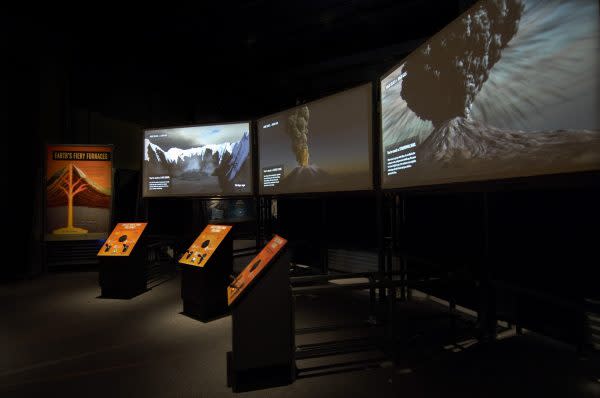 The exhibition is included with museum admission and runs March 11 to May 29, 2017.